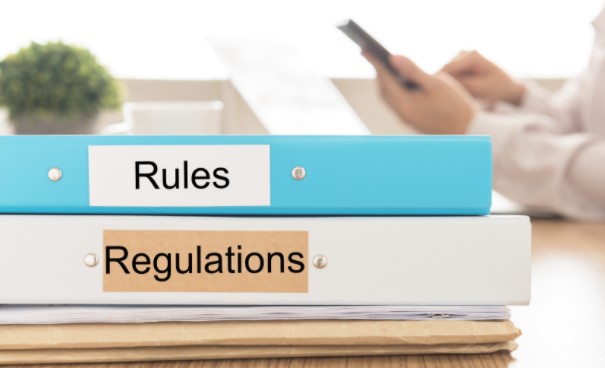 Business
5 Industries Where Regulations Are Vital For Business Success
By
|
Complying with regulations is one of the most important things a business can do. Regulatory bodies ensure that your business practices are of a good standard and fair to consumers.
Here are a few industries where regulations and compliance are vital to a business' success.
The Food Industry
If you work in the food industry, you've likely heard of the 1990 Food Safety Act. This requires all food made for human consumption to be handled safely and ensure that it is of good quality. The standard is very high when it comes to food, and subpar quality will result in a business quickly being shut down.
Whether you operate a café, restaurant, or pub, it is crucial to your success to comply fully with food hygiene standards. This is not only important for the health and safety of your customers, but it is essential to ensuring your business is a success.

Financial Services
Conducting business legally and competently is vital for any business offering financial services, especially if you provide lines of credit and insurance. You need your customers to be able to trust you if you are providing financial services or advice so complying with regulation is key to your success as a business.
A great asset for any financial business is using a reputable Compliance Consultant. Scott Robert are an excellent specialist in ensuring compliance with FCA regulations and can be invaluable to any company authorized or registered with the Financial Conduct Authority.
The Casino And Gambling Industry
The gambling industry in the UK is hugely popular. There are hundreds of brick and mortar casinos and thousands of online casinos together with betting websites such as Bettingspot.co.uk. To open a casino/gambling shop or online betting shop, you have to ensure that you are fully compliant with the requirements of the UK Gambling Commission.
Regulation in the gambling industry according to gaming law aims to ensure the safety of customers. With growing concerns about gambling addiction, any gambling entity must operate responsibly.

Medical Care Services
Anything that involves the treatment of patients and medications is strictly regulated. The health of the nation is vitally important, so several regulatory bodies oversee all elements of the provision of health care and medicine.
The Professional Standards Authority oversees health care and social care to ensure that the professionals in this field are behaving and performing to a high standard.
The Medicines and Healthcare products Regulatory Agency (MHRA) is the body that regulates all products used for medical purposes. This includes medicine and medical tools. It is vital for any business that wants to operate within the health care sector to meet the stringent rules.
Advertising And Marketing Services
Advertising firms are regulated by the Advertising Standards Authority (ASA). Any person can make a complaint to the ASA about advertising they see that they may object to.
Any advertising agency must comply with the standards of the ASA as breaching their rules can result in a fine. Not only this but complying with the ASA's regulations can ensure that your advertising behaves in a way that customers will trust.
Complying with regulation and laws in your industry is vital to establish your business as a brand to be trusted. Customers will look out for this as shoppers and buyers are becoming more ethical and responsible when it comes to their shopping behaviours.