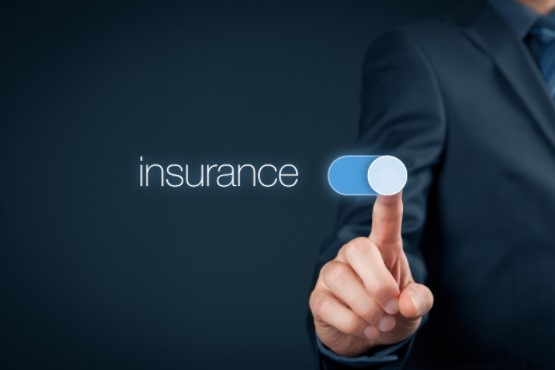 Startup Tips
How to Choose Insurance for Your Startup in 2021?
By
|
When you're in the process of launching a startup, there are a million things to consider on your path to success. Between securing funding and making branding decisions, getting insurance might not top your list of priorities.
However, insurance may become relevant sooner than you think.
For one thing, some types of insurance are legally required – and you can face hefty fines for failing to take out a policy. For another, even if your startup's launch is followed quickly by success, it is still likely to remain in the small business sphere for a while. And here, even single accidents or unforeseen legal difficulties can spell disaster.
To help you dial up your economic security, here's the run-down on how to best choose insurance for your startup.

1 – Know Your Must-Have Insurance Types
To begin with, check which types of insurance are mandatory for your business.
In the UK, employee liability is legally required as soon as you employ anyone. Heads up: This also applies if you work with freelancers and contractors, as soon as you have significant control over their work environment. This type of insurance covers any harm that people who work for you might sustain on the job.
Similarly, if you have any company vehicles, you're legally required to have auto insurance.
Beyond that, some professions are obliged to have professional indemnity insurance, such as financial advisors and solicitors.
Moreover, if you're starting a food van or truck business, you also need some protection in the form of catering van insurance. This type of insurance is intended to protect your mobile food business from claims for illnesses and injuries, property damage, and other unexpected events. 
2 – Check Which Optional Insurance Types Make Sense for Your Business
Beyond the bare minimum, there are several other types of insurance that are advantageous to have, depending on what sort of business you run.
Public liability insurance is an asset if anyone who's not part of your team will set foot on your business property. It covers you, for example, if a client gets a concussion after a ceiling tile comes loose at your office and hits them. If you're running your business fully online, on the other hand, you probably won't need this type of insurance.
Professional indemnity insurance is important to consider if you're doing anything service- or consulting-related, even if professional associations in your industry don't require it. It protects you if you make a mistake and someone files a claim against you as a result.
Usually, you should also take out insurance on your office space, and portable equipment. If you're working from a home office, regular home insurance policies normally won't cover anything business-related.
Finally, there are a few other types of insurance you should check out, if they make sense in your niche. Cyber liability insurance, for example, helps you handle cyber-attacks and data breaches.

3 – Narrow Down Insurance Providers
The offer of insurance providers out there is massive. Before you start diving deeper into particulars, you should narrow down the field.
For any given type of insurance, there are comparison generators on the internet. Beyond that, ask around your network for recommendations. If any provider has startup-specific options, chances are that word of mouth will let you know. In addition, you should check out general online reviews on a few different sites  to help you narrow down your options for insurance providers. 
A final option is also to contact an insurance broker. This might be best if you're setting up a complex operation, or if you're operating in a sensitive niche, like healthcare, nutrition, or fitness. Typically, an insurance broker is a professional who is responsible for selling and negotiating insurance on behalf of a client in exchange for compensation. They can be helpful if you're looking for the right insurer in your area. This is because they have strong working connections with multiple insurance providers in the market. 
4 – Reach Out for Offers and Compare
Finally, reach out to at least three different providers and ask for offers. If possible, get combined policies for different types of insurance from the same provider. This will help you avoid overlaps and simplifies admin.
Be sure to ask if they provide any offers tailored to startups, and to give you the run-down on how flexible different types of offers are. Depending on how fast your business grows, you might have to adjust your policies soon. Make sure to compare each offer to find the best insurance provider. In doing so, you can rest knowing your chosen insurance coverage is tailored to your startup's needs. 
Conclusion 
Starting up a business can be tricky, and even if it's only a startup, your business can still be exposed to some financial and legal problems. Because of this, having insurance can help ensure your business's protection. 
And with a wide range of business insurance options to choose from, buying the ideal one can be challenging. But, by following the tips mentioned above, you can find the appropriate insurance that can help safeguard your startup against lawsuits and other unfortunate occurrences.