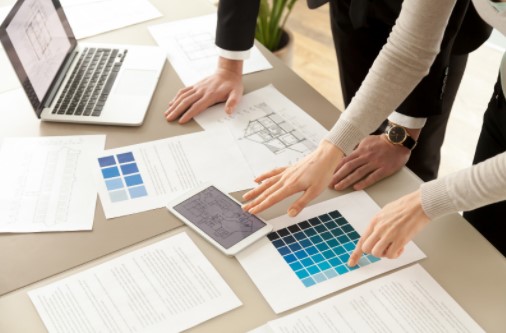 Business
A Comprehensive Checklist for Your Office Refurbishment
By
|
Your office is an integral part of your business identity. It's a calling card to present to clients, a hub for networking with colleagues and partners, and a space for innovation and productivity for your team.
That's why it's crucial to keep your office's appearance up to scratch. As a challenging year draws to a close, it might be time for you to spruce up your business space to infuse 2021 with new energy.
Refurbishing an office will help your team operate more smoothly and productively. It will also help you polish up this physical element of your brand identity.
To help you in the process, here is a comprehensive checklist for your office refurbishment.

Put a Project Coordinator in Charge
First off, assemble a team that will help you handle the refurbishment process. Depending on how large your staff is, and how big your office space, refurbishing is a considerable undertaking.
Having a designated team to handle the process and delegate important tasks will make it easier. It will also help you consider different perspectives and alternatives that might not occur to a single person.
If you're not planning on heading the venture yourself, put a project coordinator in charge.
Reflect on Your Needs and Plan Accordingly
When you refurbish an office, it's crucial to know what to aim for – and why. Consider your teams' needs with regard to space, productivity boosters, and amenities. Then plan accordingly.
To ensure your employees can maximise the functionality of your office, consider having your office fixtures, fittings, and equipment tailored by fit-out services such as gdpshopfitting.co.uk. As its name implies, a fit-out service can transform your interior space into a functional and unique one, where furnishings, partitions, shelving, cabling, and wiring arrangements are specific to your needs.
For more informed decisions about fitting out your office space, one should know that there are three commercial fit-out categories to include in your refurbishment:
Shell and core: A shell and core fit-out is best for large companies that tend to mishandle their space. It is where the interior walls, heating, lighting, and power are modified.
Category A: After the shell and core, you can plan out the basic functional features of your office next. If your HVAC system, access floors, electrical outlets, toilets, and fire protection systems aren't in their best shape and function, the fit-out services can take care of them in this category.
Category B: After the basic office features, category B will focus on your office's design and layout that could affect the image of your company. Category B encompasses partitioning, lighting, and branding inspired by the company's culture, protocols, population, and work ethics.
The best way to go about this is to get feedback from everyone who works in your office. A simple way to achieve this is to send out a survey. Then, you can reflect on the results with your refurbishment team and make the right decisions.
At this point, it's also important to set a budget for the project. Don't forget to consider indirect costs, like for storage, cleaning, and losing business on the days that you're shut down.
Choose Your Partners Carefully
During a serious office refurbishment, you will be working with several partners. From the office removal company that gets rid of things you no longer need and puts the rest in storage, to the interior designer that will design your new space, various actors will be involved.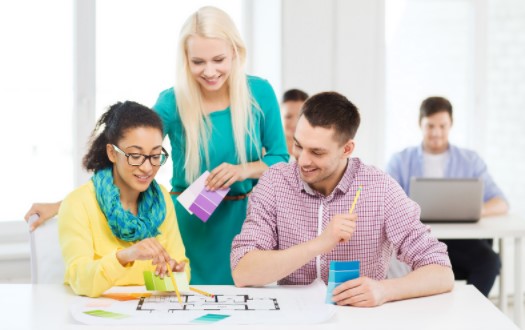 Choose each of them carefully.
Ask for recommendations from people in your network, check reviews online, and compare different quotes. Then, contact your candidates personally and quiz them on aspects like their experience with office refurbishments at your scale, their insurance policies, and their availability.
Design with Brand Identity in Mind
When making any design decisions during your refurbishment – from paint colors to furniture styles – keep your brand identity in mind.
Consider what general atmosphere you want to create in your office – what best represents your business. Do you want to go for sleek stainless steel and elegant mahogany furniture? Or is your philosophy best reflected by bright colors, open spaces, and greenery?
Also, don't forget to consider your team members' mental and physical health. Opt for ergonomic furniture and lots of natural light. Additionally, ensure the safety of your office by choosing fire retardant door that provide an extra layer of protection for your employees and assets.

Declutter, Recycle, Donate, and Sell
Finally, take the opportunity and get rid of things you no longer need. When packing up your files and equipment, declutter ruthlessly.
Recycle what you can, and donate or sell what other people might still find useful – from old office furniture to outdated art. Bin the rest without regrets.
Not only will this help you put together an inventory of everything in your newly refurbished office. It will also lighten the load on your cleaning staff, and reduce the volume of things you have to shift around during refurbishment.
At the end of the day, refurbishing your office is a challenging process. But by planning ahead, working with a reliable team, picking your partners carefully, reflecting on design choices, and decluttering in advance, you'll be well-prepared to face this challenge.