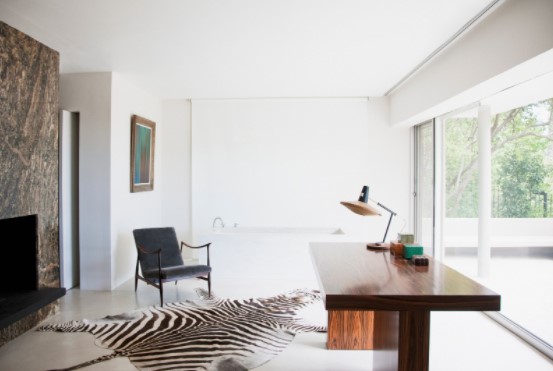 Business
Not All Will Return to Office: What Professions Will Fully Switch to Remote Work?
By
|
The given year has taught us many lessons. It has shown us the importance of social consciousness. It taught us to bake our bread or brew coffee at home. It taught us to prioritize and set our values straight. It has also proved we don't need to go to offices to work well. Yes, the year 2020 has changed a lot in our lives. But it also carries a very serious impact on business and how we will conduct business in the future. The year 2020 is coming to an end soon. However, it doesn't mean it's consequences will end here as well. Many areas of our lives will face some permanent changes. Perhaps, the office culture is among the first ones to stay in the past. After all, this year has shown that people who work from home can be as efficient and productive. As a result, many companies have now realized that office work has a nice (and budget) alternative. Let's see what professions will fully switch to remote work in the next year.
IT sphere
It should come as no surprise that the IT-sphere showed itself as one of the most flexible professional fields. The IT specialists have been practicing remote work since such a profession has occurred. However, it was this year that truly switched all IT firms to remote work. Why not? For the most part, IT specialists don't need anything from the office. All they need is some good hardware to work with. The rest is quite optional. Overall, all leading IT companies such as Google or Facebook have already announced their plans to switch to remote work next year. In fact, since the beginning of the pandemic, none of Google's employees was asked to work in the office. It seems that the IT-sphere has all the chances to be the example of a successful transition to remote work.

Educational sphere
The era of distance learning is already here. Yes, our children need to switch to distant learning while we won't come up with a better solution. Yes, most universities around the globe are now conducting their lectures over Zoom. These things are mainly temporary measures, of course. However, the educational sphere can learn a lesson or two from this difficult year. For one, most people don't need to go to in-person classes to study. It is especially true when we talk about various professional qualification training. These days nothing prevents any teacher from offering their tutoring services online. Just as nothing prevents people from taking these courses, students would love to pay someone to do assignment for them! Frankly, this is where things were going anyway. It is already more common to find a French language teacher from France than to search for one among the locals. The year 2020 has done the groundwork future of online tutoring.
Sales
Most of our shopping experiences have moved online even before the pandemic. However, this year, most jobs in sales have also been held from home. In fact, the work in sales almost doesn't require any office presence. Most of these jobs, such as sales or account managers, can easily work remotely. Surely, work in sales often comes with some travel needs. Though, these things can be postponed till better times.

Customer service
Customer service is one of the most popular jobs in the market. Any business from large to small should have customer service representatives. But who said they need an office to work in? Most such positions need to respond to customers' requests, whether via email or phone This can be done from anywhere. Just having great communication skills, as well as good phone and internet plans, should do half of the time here. It truly seems that the office culture of customer service is coming to a soon end.
To conclude
This year has caught many of us off guard. Surely, no one expects the worst scenario to happen, but we need to adapt fast when it does happen. This is why the professions that can adjust to the given circumstances the fastest will benefit the most in the current and upcoming years. This year has also taught us to be more self-reliant, organized, and independent. These are the must-have skillset we all should develop. Many companies have been working on some changes in their way of conducting business. Many people were ready to face the challenge and to show some flexibility in their working habits. This is a necessary skill that will ensure the success of those companies in the near future. There are numerous benefits to remote work, and most companies have already learned to recognize them.