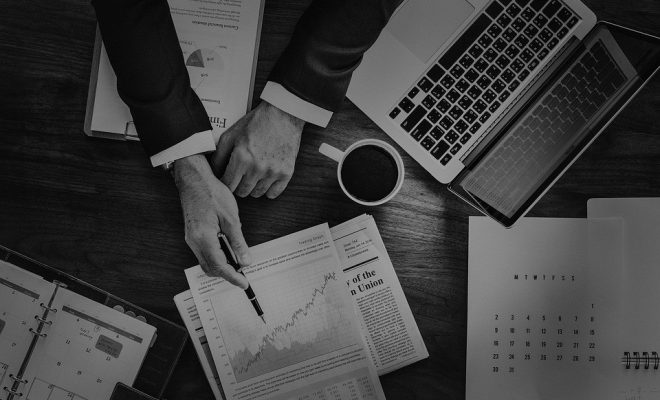 Business News
Impact of AI in Business Performance
By
|
"By 2020, customers will manage 85% of their relationship with the enterprise without interacting with a human." — Gartner
If you are serious about growing your business, then you shouldn't ignore the staggering figure shared by Gartner.
Businesses are already leveraging the power of AI technology and they're getting stunning results out of it. Harvard Business Review even mentions that companies who pioneered using AI in sales get a 50% increase in their appointments and leads.
With how massive the impact of AI in business performance is, it makes perfect sense for business owners to start taking artificial intelligence courses and sharpen their company's know-how about the technology.
To give you a better idea of how AI is shaping the business world, let's look into the impact of AI in business performance.

Video Source – Simplilearn 
Powerful, Yet, Simple to Execute Marketing Campaigns
There are a couple of ways AI can be used for marketing:
Product recommendations
Social listening and sentiment analysis
Product pricing
Audience targeting
Chatbots
Of course, there are several more items that can be added to that list. In fact, we can even include "content creation" since AI can now be used to create content.
AI and machine learning can help business owners and marketers spread the word about their products and services in the most ideal, efficient, and effective way possible.
Since you can use AI and machine learning to analyze your customers' buying patterns, by employing AI, it'd be easier for you to put together a marketing campaign that highly resonates with your target audience — this, of course, can lead to truckloads of sales.
eCommerce giant, Amazon, is one such company that's leveraging AI effectively to boost its sales by recommending highly relevant products to their customers.
The products recommended by Amazon when you're on their website aren't random — the whole thing is AI-powered. Through the data obtained and analyzed by Amazon's AI is able to come up with product recommendations that its users are likely to purchase.
Strengthened Website Security
Because protecting your business against cyber threats is an absolute must for your business, you need to increase your efficiency when running your tests.
The good news is, AI and machine learning can help bolster your website security efforts.
One of the scenarios AI can be integrated into your security initiatives is through penetration tests.
For the most part, penetration tests would often have seven phases. Among these phases, you can use AI and ML for vulnerability analysis and exploitation. When running the tests, however, you need to be careful about how you execute scripts that would impact your system's performance and the integrity of your data.
Using AI for penetration testing is just the tip of the ice, of course.
There are countless other ways you can use AI and machine learning to improve your website's protection against cyberthreats; from improving your authentication process, finding errors, to identifying unusual activities in your network, etc.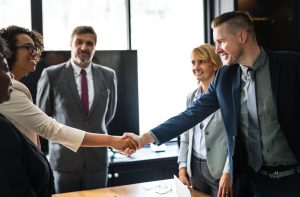 Improved Supply Chain Management
With AI weaved into your supply chain management, you can increase your productivity due to the level of automation the technology brings.
For example, AI-powered machines can help you with anomaly detection, proper sorting or filing of your inventory, and even help you generate more data that you can use to make an educated decision regarding the circumstances your business is facing. Back in the day, these tasks had to be done manually, with AI, a good portion of it can be automated.
And because AI can track, measure, and analyze truckloads of data, you can use the capability to come up with a more accurate demand forecasting. The technology even allows for continuous forecasting; as you continue to generate sales (and as other elements change), the forecast is adjusted in real-time.
As supply chain managers are equipped with this much data and capability, it becomes easier for them to run the entire operation efficiently. They can employ automated sorting, leverage inventory systems that are self-managing, etc.
Painless Recruitment and Hiring
With the help of AI, you can streamline, automate, and optimize some of your recruitment and hiring tasks.
A classic example of this would be your candidate screening process.
With AI-powered tools, you can pretty much automate the process of screening resumes and identify specific traits to foresee (to some extent) which among the applicants are the best fit for your company.
As AI pre-selects the candidates, you can avoid spending countless minutes (even hours) examining countless resumes of people that don't have a real chance of getting hired — due to the parameters and requirements that you're looking for.
The more data-driven your recruitment and hiring process becomes, the more impartial your process and decision making would be — putting you in a better position to hire the right applicant.
Whether your business is a startup or an established corporation, you can always benefit from how AI can automate low-level tasks related to recruitment. You can use AI to help you with scheduling interviews and finding the right candidates.
Candidate sourcing is another aspect of how AI can improve your business performance.
AI can scour the web or other resume databases to uncover ideal candidates for your business.
At the end of the day, it becomes increasingly obvious how AI can help companies decrease their hiring time. Since the AI technology can help improve the way you scan resumes, set up interviews, and shortlisting candidates it becomes easier for your team to onboard new — let alone, highly qualified — applicants.
What's next?
If your competitors are leveraging AI technology to advance their business — and you aren't — you run the risk of being outdone by them.
With how AI can help you with generating sales, strengthening your website security, running compelling marketing campaigns, and even making your recruitment and hiring process a more painless process (among other things), you shouldn't delay integrating technology into your business operations.
What are some of the questions or glaring benefits that you can see with integrating AI into your business process?
Feel free to share your ideas in the comments section below. Cheers!