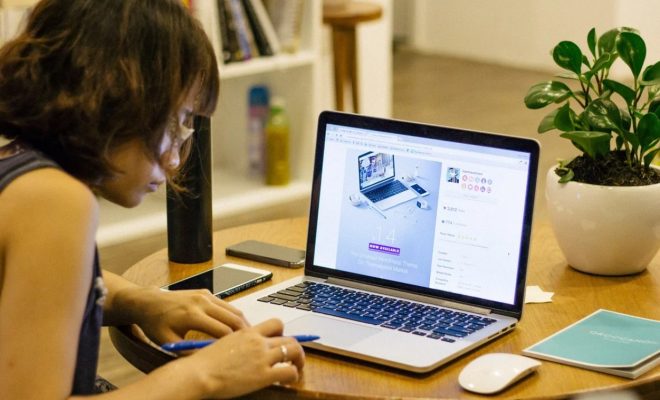 Business Tips
8 Ways To Help You Stay Focused When Working From Home
By
|
With the outbreak of the Covid-19 pandemic, many of us are now finding ourselves working from home under lockdown. But how do you ensure you can stay focused? In this article, we'll cover eight ways to help you stay motivated and don't end up distracted on the sofa!
1. Get dressed for the day
The most important tip to remember is to wake up and get ready for the day. Keeping up with your previous morning routine, will not only help you wake up and get prepared for the day, but it will also help you make the transition from home to work. Changing out of your pajamas, washing your face, and eating your breakfast all before you start your day will help you mentally prepare for a productive day in the home office.
Our clothes can definitely have an impact on our moods and productivity. If you are working in loungewear or sleepwear, your brain will think you are ready to relax as you associate these clothes with resting. By keeping your morning routine and preparing for a morning of work, you are tricking your brain into thinking you are going to the office, just like any other workday, and will help you transition from relaxed to focused.
2. Have a dedicated office space
Just as clothes can have an impact on our productivity, so can our office space. Our bedrooms are places of sanctuary that we associate with sleep and rest, so staying focused and productive in this area can be hard. Our living rooms are also another spot that can cause us to procrastinate. If you can, it's best to have a dedicated office space, whether this is converting your dining room table, or your spare bedroom, having this area to dedicate to work and switch off from the rest of the house, will help you keep on top. Another great reason for this is to break up the monotony and allow yourself the chance to dedicate time to fun and relaxing in other rooms of your home during the lockdown.   

3. Breaks are important
Sometimes, when we are working from home it can be hard to remember your normal office schedule. Without the social incentive, we can forget to take our breaks and often find ourselves working through them! But it is important to prioritize your break hours, including your lunch hour. By splitting your time and having dedicated rest, you are allowing yourself to recharge and refresh.
A good way to make the most of your break is to have it in another room. Enjoy a bite to eat in the garden or have your cup of tea and biscuits whilst watching Netflix in your living room.  
4. Turn off social media notifications
In your home you have enough distractions, the last thing you need is your social media notifications going off when you're trying to focus. You wouldn't use your phone during work, so why would you use it when working from home? Turn off your notifications and maybe leave your phone in a separate room or in a dedicated gadget tray. By removing the temptation, you will find it harder to slip into bad habits and get distracted by scrolling social media feeds.
5. Exercise!
Staying at home during lockdown means we aren't getting up and moving about as we normally would. This can have an impact on overall mood and productivity, so why not include a daily exercise routine into your working day? This can be something as simple as a gentle 10-minute yoga routine, a quick exercise class over your lunch break, or even just some light stretching exercises.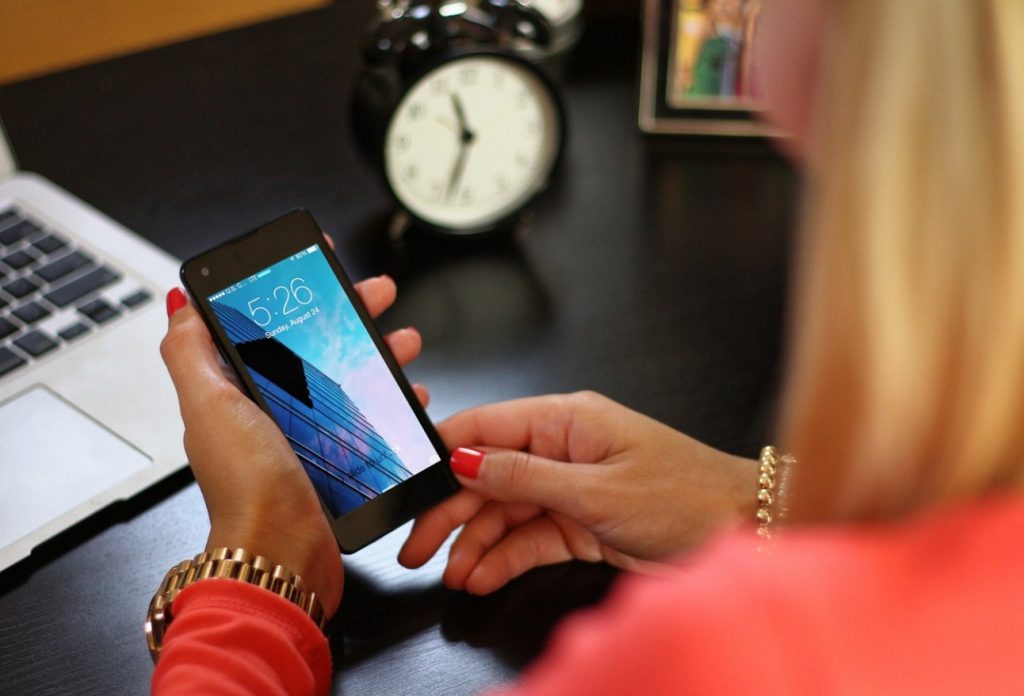 There are plenty of apps and YouTube videos offering quick and effective exercises that you can work into your everyday routine and help you stay active and motivated. Popular ones include Yoga with Adrienne and Joe Wicks' YouTube channel, which has plenty of exercises available for all abilities.  
6. Stay connected with messaging apps or video calls
When working from home it is important to always check in with your manager, staff, and employees. Utilizing messaging apps such as slack or video call apps like zoom, Skype, and Google Hangouts, all allow you to connect with your workforce and ensure everyone knows what is expected of them during this time. Arrange a weekly catch-up or even a weekly staff quiz to help people connect during this time and also ensure communication channels are always kept open.
7. Set goals and stick to them!
Staying productive during lockdown can be hard. A great way to help you stay productive every day is to set daily goals and stick to them! These goals can be regarding how many emails you need to send, how many words you need to write, or anything target specific for your job role. If you aren't sure what to do, ask your manager to give you set targets and deadlines to help you plan your goals. Sometimes, having this incentive is incredibly helpful in ensuring that you stay productive during such an uncertain time.

8. Reward yourself and your employees
It isn't all work and no play, remember that it's important to reward yourself. It can be hard to do this during the lockdown, but simple things such as treating yourself to a donut box on a Friday, making an extra tasty meal for lunch, or even treating yourself to a fancy coffee machine so you aren't missing out on your daily latte.
As an employer, remember to show your workers your appreciation for their hard work. One way you can do this is to send them a care package using a luggage shipping service. Simply place your items in a double-walled cardboard box and My Baggage will collect and deliver your parcel to the onward destination, all collections are contactless.