Business News
Top 7 Advantages of Working From Home
By
|
Working with zero stress and pressure is the dream of everyone. Most people don't like to work stressed environments of offices. As a freelance writer, I am familiar with the advantages of working at home. When you work in a peaceful atmosphere, it enhances your creativity.
If you have a grasp on writing, you can make a considerable amount of money. As it is common nowadays that students are not getting enough time to complete their academic tasks. They hire online writers so they can obtain good marks.
If you're thinking about quitting your office job, then you must read this article to know about the advantages of being a freelance writer.
1.      You Don't Need to Set Alarms
For some people, the most challenging part of the 9 to 5 job is to wake up early in the morning. They have to reach on time; otherwise, their salary will be deducted.  Sometimes they miss their breakfast or eat it on the bus. But when you are a freelance writer you don't need to set an alarm clock. You can wake up whenever you want. You don't need to hit things in a hurry to get ready for office.
2.      You Don't Have to Waste time in Travels
The most irritating part of the office-based job is to commute. When you work for six to seven hours, you already get tired. When you have to take a bus to get home, it is another tiring part of a regular job. A freelance writer does not need to take to arrive at the bus stop before 10 to 15 minutes to take the bus. You have to work from home and no need to spend long hours in crowded buses.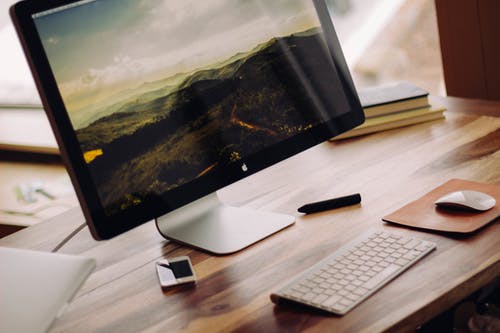 3.      No Need to Follow Office Rules
Another perk of working as an online writer is that you work in a peaceful environment. Since you work from home, you don't have a fixed seat to sit. You can take breaks, naps, eat snacks, watch movies, and whatever you want while doing your work. But in the regular job, you're not allowed for these things. You have to follow timetables, rules, and regulations.
4.      Work Independency
The next most important benefit of working as a freelance writer is the work independency. Like an office job, you're not bound to fulfill your commitments. You can work whenever you want. It depends on you whether you want to write four to five articles in a day or more.
5.      Time Is All Yours
The other advantage of freelance writing offer is time independence. You can work even in the evening or at night. There is no strictness to do work in the morning. You can choose a flexible time or when you feel fresh. Freelance writing provides you the freedom to write when you are most comfortable with whether it is early morning, evening, or night.
6.      Income and Profit in Your Hand
Freelancing offers you more than a fixed salary. When you work in an office, you have a fixed amount of wages, but in freelance writing, you can earn more. When you work as a freelancer your earning is in your hand. Like if you started to write academic essays and assignments, you'll get more traffic because due to study workload students are unable to complete their academic tasks. You'll find them in searching for a professional writer from whom they can buy essay.
7.      No Office Politics
The worst thing about an office job is that you have to indulge in unnecessary plotting even if you don't want it. Some people can be good at handling office politics, and others might not, including you. But when you work from home, you don't take the stress and get the opportunity to pay attention to your work.