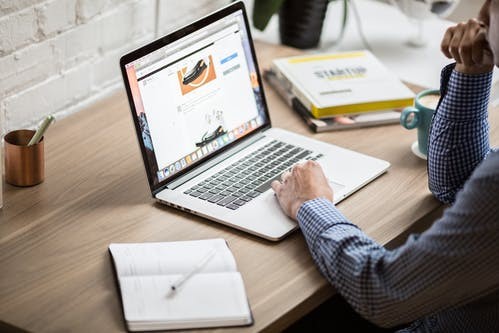 Business
The 99p Website Myth
By
|
Headline-grabbing offers like 'Get your business domain name for 99p' may seem tempting if you are just starting out in business but the offer may not be all it is cracked up to be.  123 reg offers a domain name for 99p that is true, however, this is only the domain name.  On top of that, you will have to pay extra for hosting, website building, email, SSL certificates, and e-commerce functionality.  All this can add up to a significant monthly outlay.
So, should you use one of these DIY website builder kits or is it better to use a professional web developer like Koreti?  DIY website builder tools like 123 regs, Wix and GoDaddy will give you the ability to create a basic website to get your business set up online quickly and cheaply.  However, although you can make a website that looks ok, you might be left with a site that cannot be found by anyone.
Issues with DIY sites
You cannot move your website
You might think a DIY site is fine to get started, but a big downfall of Wix and other DIY web hosting sites is that they generally do not allow you to export your website.  If your business grows and you find you want your website to do more than the basic functions that they offer you will need to start again, you will not be able to migrate your current website onto a new platform.  If you create a website from scratch with a professional it can grow and expand as you do, there will be no limitations on it.

Google rankings
The battle to appear on the first page in Google is a continual one for website developers.  Research shows that 95% of traffic from Google searches goes to the results on page 1, so ranking high on Google is vital if you want to drive traffic to your website.  There is a whole industry built around achieving the top Google rankings, this is known as search engine optimization (SEO).  A great-looking website is no good if no one can find it.  The DIY website builders do offer a certain amount of basic SEO but probably not enough to get you to the top of the rankings in Google. Even if you are an SEO expert you will not be able to adapt the measures they have in place. Ranking well on Google is difficult, what they look for changes frequently.  There are over 200 ranking factors and professional web developers are constantly optimizing sites to keep them high in the rankings.  If you are not an SEO expert this is going to present a big challenge for you.
SEO pitfalls
Building a website is a complicated task.  Certainly, the DIY tools make it simpler but it is very easy to make mistakes unless you really know what you are doing.  It is easy to add images that are too large, thus making the site slow to load.  This will cause visitors to leave in frustration.  It is also bad for Google rankings; it indicates an unprofessional site that they won't want to promote.  A professional will be able to make a website that is much faster and therefore ranked higher.  Creating a site map and labeling URLs and meta-tags incorrectly are also a major pitfall which makes it harder for Google to find your website.  Broken elements are another problem that causes frustration for users and problems for Google.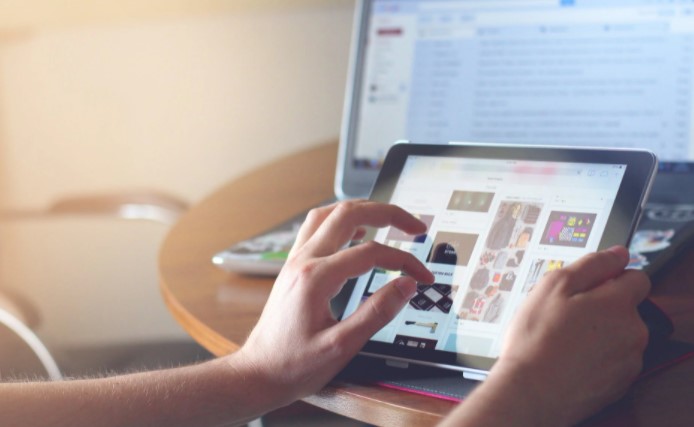 Site content is another major factor in SEO, and it isn't just about filling your website with keywords, that will get you penalized heavily by Google and sent down the rankings from where it can take a long time to recover.  The key to good content now is relevance to the user.  Longer articles that answer the questions users want to be answered are liked by Google.  Will you really have the time for this?  A professional will be up to speed with exactly what is required, in fact, most have tools to determine exactly what users are trying into Google so can tailor their content accordingly.
Google looks at many different factors when deciding where to rank a site, without a lot of learning you are likely to inadvertently make mistakes that are difficult to correct.
Technical problems
A huge downfall with Wix and others like it is that they don't allow for a lot of technical customization. Wix adds extra strings to certain URLs and doesn't allow users to access or customize their sitemaps. All of these issues might seem small, but they can make a huge difference when it comes to SEO.  If you use a professional all these issues will be fixed.
Another important factor in SEO is responsiveness.  Your website needs to work well on mobile and tablet for Google to push it.  Many users of the DIY tools complain that this just isn't possible with their basic functions and features.  Adapting your website using the DIY tools is a challenge even for a professional as the issues are so difficult to fix.  Plus, constantly updating your content and optimizing your website is very time-consuming, something best left to a professional.

How to get a professional-looking website without spending a fortune?
Unless you have the time to learn all the aspects of website building and SEO it is a good idea to enlist the services of a professional.  They will work with you to find out your goals and motivations for your website.  The chances are they will come up with designs and ideas that you would never have thought of.  And it doesn't have to cost a fortune, there are professional web designers who offer very reasonable introductory packages for simple sites.  Such as Koreti who offers free design mock-ups before you sign any contract.  Their prices start at £749.  A professional web designer will set your site up in an SEO-friendly way which gives you the opportunity to rank well.  SEO does need ongoing work, but this is much easier to do once you have an SEO-friendly site and a decent web agency will be able to work with you on an ongoing basis to achieve this.
So, in conclusion, the 99p offer might give you a decent-looking website but the chance of it ranking highly on Google is very low due to the knowledge required and the limitations of DIY platforms.  DIY website builder tools are fine if you just want a basic brochure website that doesn't have many features.  But if you see your business expanding and want to appear high in search engine rankings it is a good investment to use a professional.