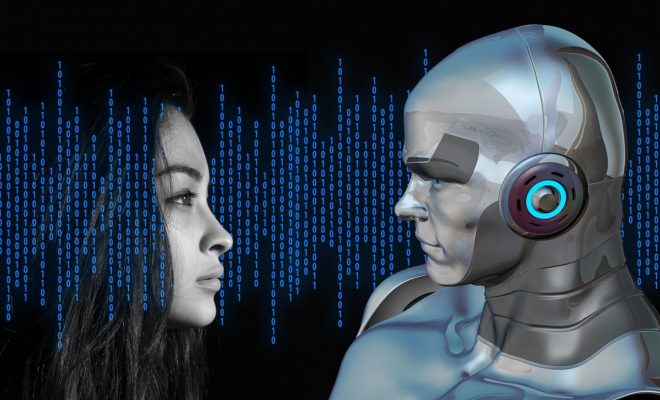 Business News
How Artificial Intelligence Interferes With Humans?
By
|
Artificial intelligence is a technological reality that dramatically improves our world in many ways. It refers to computer software that engages in human activities. It debuted in 1956, and it took decades to develop but thanks to software development companies it is now a technological reality. At this moment, we could say that every person owns a type of AI like Alexa, Siri, or Cortana.
Many companies around the world want to be a part of the AI revolution. These systems need to be created. So, cars manufacturers, security companies, medical enterprises, and many others, they all need a place to go to for such systems. The software industry evolved and is now full of professionals that can develop such software. For example, any of the companies mentioned above can use the services of an IT outsourcing company to get the best AI software, customized according to the needs.
These systems seem to be everywhere: in self-driving cars, facial recognition software, robotics, helping with medical diagnoses, and elsewhere. Even our cars have embedded sensors that inform us about the weather, microphones that detect our voice calls, our facial expressions. Using data and human-centered design (HCD) techniques, the system will be able to recognize a systems' user emotional state: happy or sad.
With technologies such as phones and webcams, the connection between humans from all over the globe is possible. If you have to be in a meeting with your colleagues abroad, you can easily fix that. Today the AI is so advanced, that you may be possible to do your shopping online with the help of a robot that can address you by name while you're choosing the dress that you want or the shoes you want to wear.
"It's a form of software that makes decisions on its own, that's able to act even in situations not foreseen by the programmers. Artificial intelligence has a wider latitude of decision-making ability as opposed to traditional software," says Amir Husain, CEO of machine learning of SparkCognition.1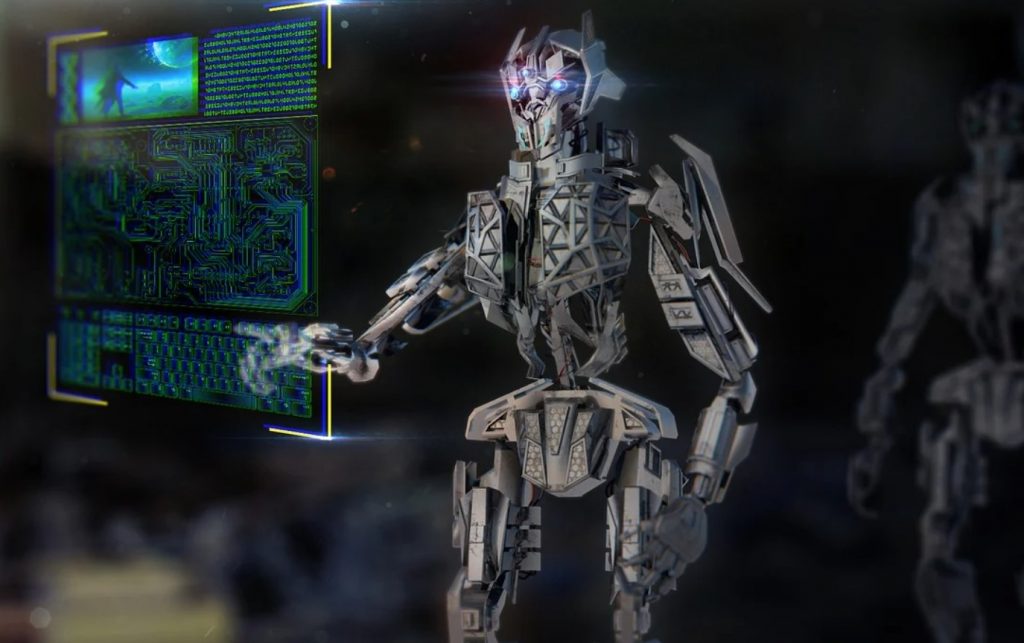 Today, a large number of companies are exploring ways to develop a better connection between technology and humans, combining neuroscience and machine learning. The brain is so impressive that patients with severe medical conditions can get better even when the brain is functioning at 50% and can recover its physical function. If we do that to a computer, we do well know that it cannot function with half of its circuits removed.
And, of course, it's also about control. Every AI is taking over the activities that normally are performed by humans. But, after a short while, the AI becomes faster, more efficient, and cheaper than a human being. It is believed that companies can achieve the most notable performance improvements when humans and machines work together. If there is a smart collaboration between AIs and humans, they actively lift each other's complementary strengths: leadership, creativity, teamwork, and social skills. For example, what is natural to people, like making a joke, can be difficult for machines, and what is normal for robots, like analyzing gigabytes of data, is still virtually impossible for humans.
The primary goals of artificial intelligence are:
do repetitive operations faster by using robots instead of humans
recognize patterns and make decisions efficiently and instantly
More and more jobs are based on technology and automation, so humans will be replaced with smart robots that can perform complex activities. A well-trained AI system can understand customer requests: it can associate which product or service the request refers to; it can estimate customer's intent early enough (for example, to activate service or ask for help); it can instantly process large volumes of data and apply the corporate policy to identify the best decision for the particular case.
People can fall ill, they also need holidays, they need to eat and rest. They have to be entertained, quit, or retire. AIs work 24/7 without rest and they definitely don't demand a wage increase. The more companies use AIs, the more independent they become of human labor. There are no limits to the AI's. Artificial intelligence becomes smarter, more knowledgeable, more capable, and faster every day. This development is, therefore, a good thing, but, at the same time, it can be a challenge.
So, here comes the question: will intelligent machines have rights? If robots become more intelligent and capable of reproducing human behavior, should they be treated and viewed in society as equals to humans? Once humans take too long to respond to a client's desire, machines take control of humans' work. We have reached a point in this digital revolution at which everyone is connected to technology and not necessarily to each other. We are rapidly losing meaningful connections. Still, we expect a growing demand for technologies to become more human.
Some companies invest in sophisticated virtual support platforms that incorporate intelligent systems with affective computing-what some call "cognitive agents." These companies say that the cognitive agent-the one interacting with humans can help build trust, so humans can use it for complex topics. There will be needs for highly skilled professionals to manage the training of complex Artificial Intelligence systems.
In the future, AI and automation will help to eliminate disease and world poverty. Already, AI is driving great advances in medicine and healthcare with higher accuracy diagnosis, and more effective treatment and cures. When it comes to eliminating world poverty, one of the biggest barriers is identifying where help is needed most.

AI and the current health crisis
I want to add a mark that has to do with our global situation that includes AI, the COVID-19 pandemic that is spreading rapidly across the world. Tens of thousands of potentially infected people who need to be tested do not have easy access to medical tests. I've found out that there is a team of voice scientists and engineers who work on voice forensic technologies. Their goal is to develop a voice-based testing system for COVID-19, that could potentially reach every person in the world. To make this system accurate, they urgently need examples of voices from healthy and infected people. They have developed a system to donate your voice to help save lives. It is an AI-powered system that analyzes your voice and gives you a score. The score is a rating on a scale of 1-10 that tells you the likelihood that your voice carries signatures of COVID-19. The higher the returned rating, the greater the likelihood that you may be infected. Besides, the system provides an assessment of your lung capacity where possible.
How businesses cope with the situation?
In this pandemic, all companies try to do what is best for the employees, clients, partners, and them.
We, at AROBS, managed to implement a strategy that makes any involved party a winner. Our colleagues are safe working from home, and we have the opportunity to make our clients and partners happy by keep working on their important projects.
For a safer interaction, when is needed, we also provided our employees with medical masks and disinfectants and we got involved in helping our hospitals and doctors by donating tens of thousands of medical equipment (special medical masks, coveralls and breathing devices).
AROBS Transilvania Software is a top-notch software services provider, founded in 1998, in Cluj-Napoca, Romania. Our 22 years of expertise in software development (Automotive, Travel & Hospitality, IoT, Life Sciences, and Enterprise solutions) makes us the perfect IT outsourcing partner.
Find out more about AROBS, here.