Business
What Are the Benefits of Outsourcing Parts of Your Business?
By
|
If your company has been up and running for a while, your mind may have turned to the question of outsourcing. There are a lot of different functions that can be outsourced and there are huge advantages to doing this. Here are some of the benefits of outsourcing parts of your business.
The Benefits of Outsourcing Parts of Your Business
Time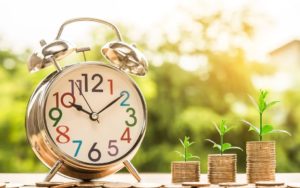 Outsourcing gives you the gift of time which, for most entrepreneurs, is in short supply. It may have been okay when you were just starting out, as you didn't have too much business to cope with but, now that you have been in business for a while, hopefully, productivity is increasing, and you may be finding it difficult to keep on top of everything you need to do. Outsourcing will give you the time you need to focus on the core aspects of the business and grow it in the direction you want to without having to be distracted by other business functions.
Expertise
Outsourcing will give you access to the expertise you may not have been able to access otherwise. For example, if you need IT Support for your business, you can hire someone who has the exact skill set you are looking for, such as Geek-Guru. They will have qualified staff that does a fantastic job without you having to become an expert in IT support yourself. You can simply outsource your requirements to the experts who can do the job for you without any of the headaches it might have cost you. If you do not feel like trusting the entire process to a third party, you are welcome to try IT Staff Augmentation: https://doit.software/blog/staff-augmentation. This will help you take control over the management, while high-skilled professionals are following your instructions precisely
Cost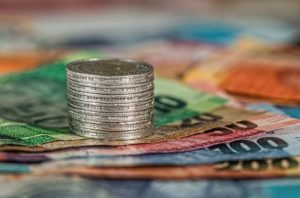 The cost of hiring a permanent employee can be expensive. You also have to know that you have enough business to keep your employee busy and this means that you have to have increased your business to the level where you can look at taking on a permanent member of staff. Before you get to this point, you would have had to put in a lot of hours yourself and this may not even be a part of the business that is making you money. Outsourcing means that you would only pay for the services you use. Most outsourcing companies have the flexibility to allow you to increase their workload as your company expands so you never have to worry about setting up a new department within your existing business if you don't want to.
Knowledge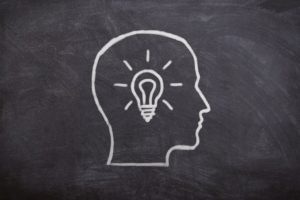 An outsourcing company would bring new knowledge into the company and can act as a fresh pair of eyes for any business decision that affects the work they do for your business if you want them to. Hiring a permanent employee will often mean that they do things in a certain way and they tend to get stuck in those ways after a short space of time. Outsourcing companies will always know what is going on in their industry and what the competition might be doing that would work well for your business too. They can be an invaluable source of fresh ideas.
Continuity
Issues often arise if you hire your own employees. You will want to create a seamless approach to working with you as far as your clients are concerned but, if you have a high turnover of staff, the manager of a particular department is just about to leave, or even just go on holiday, this can leave you with a continuity problem. The chances are you only have one or two employees who can do a particular job, and this will leave you with no way of getting the work done if you experience these issues and cause a dissatisfied client to think about going elsewhere. If you outsource some of your work, this is less likely to happen, since the outsourcing company is likely to have more employees or contacts than you might have yourself, so you can carry on being seamless to your clients and present a professional image.
Greater Competitive Advantage
Outsourcing can give you a greater competitive advantage. It can be difficult for a small business to compete with bigger competitors as they don't have the staff and resources that a larger company can offer their clients. However, outsourcing can give you the competitive advantage you need to gain clients by being able to access the same resources and people that your larger competitors can. This in turn will help your business to grow while still being able to retain that personal touch that is desired by clients.
These are just some of the reasons why outsourcing some of your business functions makes brilliant sense. Try it for yourself and you may be surprised at just how much outsourcing can help your company to thrive and grow while allowing you to concentrate on the aspects of it that you'd rather put your focus on.