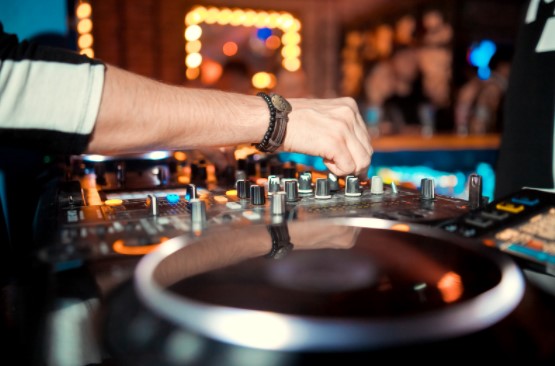 Technology
Easy Ways To Burn DVD to MP4
By
|
DVD-Video is a popular video format used to store digital video on DVDs. DVD was the dominant video format for homes globally until the 2000s before Bluray dethroned it. MP4 is a popular media container that can store video, audio text, or still images. It is commonly used to store video and is the international standard for video formats.
Commercial DVD movies are commonly encoded by MPEG-2 compressed video. It can use multiple audio encodings such as AAC. MP4 uses MPEG-4 Part 14 to encode video and incorporate newer encoding types.

DVD
DVD is an abbreviation for either the Digital Videodisc Or Digital Versatile Disk. It refers to both the optical disc used for data storage and the video format in which the data is compressed onto the disc. The disc can store any data from Videos, games, files, folders, program files, text documents, among other things, but it is commonly used to store video and music data.
DVD files store more data than compact discs though they have the same physical dimensions. You can access information on a DVD. Prerecorded Mass DVDs are physically stamped onto the DVD to make a  DVD-ROM, which can only be read but not written or erased. There are also rewritable DVDs such as DVD-RAM, DVD+RW, and DVD-RW.
DVDs are written in AVCHD format to hold high definition material. DVDs are very versatile and store different data types; however, they need a specialized laser to read the information found on DVD Players, Car Radio, and PCs.
DVD Advantages
Have large storage space of4.7 to 9GB
They have excellent sound and picture quality making them ideal for sound.
Can hold an unlimited number of file formats
It can support several audio codecs.
DVD is cheap
DVD Disadvantages
It can easily get corrupted by light and scratches.
It needs special devices to read information from DVDs.
It is not as readily portable as MP4, MP3, and other multimedia formats.
 
MP4
MP4 is the industry standard for video quality and is supported on multiple devices and software. The video format has been in use since 2001 and supports almost all digital platforms and everyday devices. An MP4 file can store audio files, video files, text information, and still images. MP4 files give high video and audio quality while saving storage.
The format has become an industry standard and supports almost all operating systems. There are several media players even on radios that support the file format. It has broad support across handheld devices like video players and gaming devices. It supports a wide range of hardware like DVD players and the Sony PSP.
The MP4 file format has been revised to meet most international specifications in 2001 and 2003. MP4 can be used as a base for other file formats like 3GP, Motion JPEG, M4a, M4b, M4v, and M4r. The video file can support streaming.
MP4 Advantages
MP4 supports multiple bits of data from audio-video, images, and text.
It is compatible with low bandwidth and can transmit on low bandwidth.
Enjoys support across devices and operating systems
MP4 is designed to store MPEG 4 format hence less overhead costs
The format enhances high-resolution content by using the latest H264 codec.
The format gives flexibility on how data is stored.
It used the Advanced Video Coding (AVC) technology and the Advanced Audio Coding (AAC) to improve the older audio format container.
MP4 has higher video quality compared to DVD but lower than MOV
The video format is susceptible to corruption but can be easily repaired.
Why You Need To Convert To Convert From DVD to MP4?
DVD is susceptible to corruption. A DVD can easily be corrupted by light or a single scratches. Even the slightest smudges can make the disk unreadable, leading to data loss. It is better to have data in a format and medium that is less vulnerable to corruption. It is also harder to recover  DVD data than recovering.
A DVD is large and needs special lasers on a DVD player and computers to store read the DVD's data. Burning a DVD to MP4 gives one portability as you can send the MP4 file over email, social media, or even copy it to portable drives like flash drives and SD cards. It is easier to play MP4 on all devices and platforms.
Easy File Conversion
Whatever your reason for converting a file from DVD to MP4, it is easy when done right. Fortunately, there are easy to use tools like Wondershare UniConverter.Wondershare UniConvertor gives an easy interface to convert your video on Wondershare UniConverter or Wondershare Online Video Converter in three easy steps.

Convert Using Wondershare UniConverter
Step 1: Add the videos.
Launch UniConverter, you will enter the Video Converter tab on the interface. Click the inverted triangle next to the add DVD files icon in Wondershare UniConvertor to open the drop-down menu. Select the inserted DVD that you want to convert. If your DVD files are present on PC, browse and select by hitting Load DVD Folder.
Step 2: Choose the MP4 file format.
At the top-right corner, open the drop-down menu next to the Output Format: option. Select the MP4 and the file resolution from the Video tab.
Step 3: Convert the Videos.
At the File Location tab, select the PC location to save the converted MP4 files. Finally, hit Start All to start the conversion process.
Convert Using Wondershare Online Video Converter
Step 1: Add the DVD video(s).
Launch the Wondershare online Converter. Click the + button to browse and add the DVD file(s) from your computer or drag and drop them. You can only add two files at a time.
Step 2: Choose the MP4 file format.
Choose MP4 format from the drop-down icon beside the Convert All Files button. Alternatively, you can select the MP4 format for each file.
Step 3: Convert the Videos.
Click the convert button and allow the file to convert. Download your new file using the Convert button.
Wondershare has more than 10 years of history providing conversions to the user. It is reliable, fast, and easy to use. The unit converter has useful functions: Download online videos, Record video, Compress video, and Edit video.