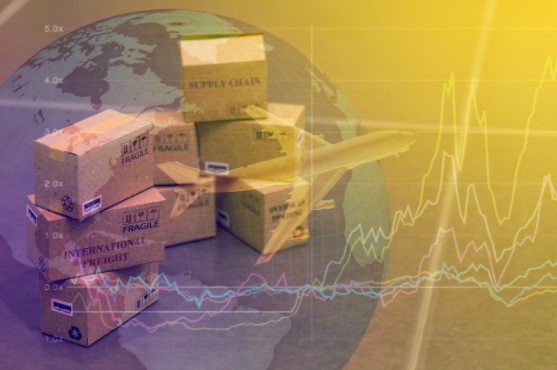 Business Strategies
How to Expand Your Business Overseas?
By
|
International expansion will hold many exciting opportunities for your business but not without significant challenges. It a path that your business can navigate, providing you have a clear oversight of key factors. But what are they?
Is international expansion the right move?
It can be tempting to assume that there is a ready market waiting for your products or services in European countries and beyond, and that take-up will be the catalyst to growth. But doing business abroad holds a range of challenges.
Before you start researching countries and markets, you need to take a step back and answer the question – is your business suited for international markets? Why is it that you want to expand to foreign climes?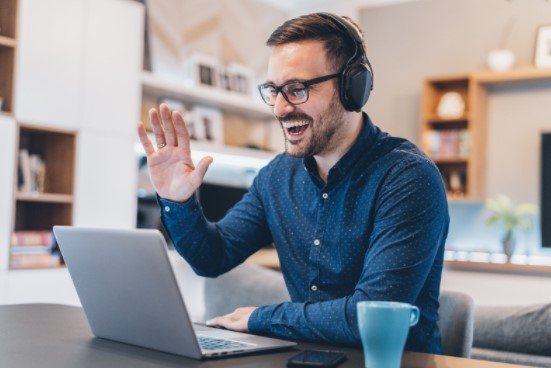 Experts suggest there are two factors that you need to measure carefully:
Will international expansion be beneficial, or will it affect your core business? Some experts suggest that serving one country well is better than spreading your business too thin over many countries.
Is there a ready customer base abroad? Just as you did detailed research when you started your business or made significant changes, you need to do the same before expanding abroad. You need to be sure there is a market for your products or services and what shape it will take.
Being prepared for the challenges of doing business internationally
Expanding your business on the continent and beyond means being prepared for a range of 'differences' in-laws, culture, and 'their ways of doing things':
Language and cultural differences – what is acceptable in business practice in the UK is not replicated across the globe. And what is acceptable in other countries is not here. There are also language and cultural differences within countries too – just compare the mid-west of America with New York, for example.
International compliance and regulatory issues – from tax codes to business regulations, compliances are one of the biggest areas of problems that businesses face. It can take some time to complete all the necessary paperwork to export to other countries or for example or to set up your company for trade there, with bureaucracy moving far more slowly than in the UK. Setting up a business bank account abroad can also be a major headache.
Packaging – you may not have considered the implication across your business. Many companies who do trade abroad have highlighted how much their packaging has had to change. From complying with country codes to 'localizing' the design and so on, it may be a bigger chance that what you predict.
Slower pace – in the UK and the US, for example, the pace of business can be brisk. This is not so in other countries. It isn't a sign of lack of momentum as in some countries, especially those in Asia, doing business is as much as personal relationships as it is about professional ones.
Trust – in some countries, it takes a lot for the customer to trust foreign brands. This is often a deep-seated suspicion, ingrained in culture and history. In many respects, you need to ask if penetrating a particular marketplace is profitable.

The next steps to expanding abroad
Following the steps that other businesses took to establish abroad can be helpful. Many countries actively encourage foreign companies to invest as it provides a much-needed boost to their economy and workforce. With help and support on offer from some Government agencies, setting up abroad includes several key steps:
1. Finding a partner
Establishing a local office with local connections is, say those that have done it, crucial to the success of establishing a business within a country. From a mentor to a local 'fixer' who understands the language, culture, and the business way of doing things, working with local teams of people and partners will smooth the process.
This is a strategic decision and according to some, may not always be a long term relationship. Whilst a local partner can be instrumental in the setup phase, they may not stay with your company once established. This includes working with mentors or contacts from the local government, for example.
2. Building the right infrastructure
The right structure will make all the difference to a smooth launch. A team working from the country makes sense, but it may be that for other reasons, your management team may work from a satellite office. Consider which is the best structure for your business and team.
3. Take care of compliance
When expanding your business overseas you need to ensure your business set up, structure and employment terms are all compliant with the local laws of the country you are expanding into. For example, in Italy all your employees will be entitled to a minimum of 26 days of paid holiday and a further 15 days of paid wedding leave! To understand your prospective country's requirements, be sure to consult with an experienced in country provider or global expert in international payroll and employment law.
4. Building the new location into everything that you do
From marketing new ideas to communications and meetings, when you operate in more than one country, there are time zones, language, and cultural appropriateness to be considered at all times. When this doesn't happen, you run the danger of your teams abroad feeling 'second'. You must avoid your offices abroad feeling like outposts or you run the risk of offending people locally.
5. Operating with due diligence
When making major business decisions, you need to think through all possible scenarios. Spend time in the country you plan on expanding into, gather as much information as possible so when you create a business plan for expansion, you have all the information you need – your customer base, distributors, partners, competitors and so on.

6. Realising you can't do everything
Just as your business back home relied on collaborating with other people, so too does building a business base abroad. Relying on experts – both locally and in international business – will help.
7. Being willing to change direction
Opening a new business, at home or abroad, doesn't follow a linear path. There will be bumps in the road and this means, you must be prepared to pivot. Being agile and being prepared to adapt is key to any successful business.
8. Considering how customer support will change
With everything in place and your product on the market, you have a customer base that needs support. Understanding how you will provide this; especially as different time zones will often mean operating a customer support service 24/7.
Your business abroad – making the right move
Expansion into new markets could bring rapid expansion, just as it will bring challenges. But other companies have successfully grown into new marketplaces abroad. By understanding that it is the right move for your business, you will embark on an exciting journey.