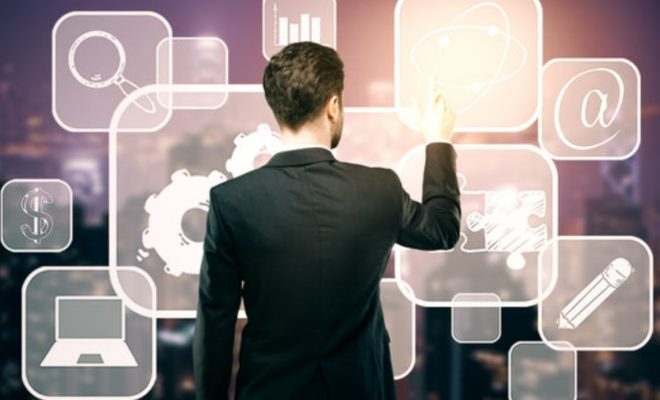 Business
Business Development Manager- What Are His Roles & Responsibilities?
By
|
Those who are interested in helping businesses develop a perpetual relationship with clients may inspire to begin a career in business development. Business development manager plays an essential role in the success of any organization.
These are the professionals that generate new sales leads, negotiate with clients, and forecast sales revenue. These are the most crucial business development manager responsibilities for helping the organization increase its profits.
Consequently, this career is excellent for those who are self-motivated, goal-oriented and are commission-driven. In this article, we wish to tell you about the business development manager- what are his roles & responsibilities?
Before choosing any career, you must have knowledge about that field, and this article will help you in providing in-depth information about the role of a business development manager. Let's see!
Business Development Manager
Business development managers are the foundation of any successful organization because they generate new revenues and thus help the company to grow. The business development managers must estimate current sales performance and find ways to expand and rise high.
Basics Of Business Development
Business development can be understood as the ideas, initiatives, and works that help make a business better in an easy language. This involves growing revenues, business expansion, increasing profit by building partnerships, and making planned business decisions.
Business development encompasses a broad leeway of ideas and ventures that a business owner and the management should implement for making business better. It can contain many objectives like sales growth, business expansion, forming a strategic partnership, and increased profitability.
A successful business development influences every department in a company, including sales, marketing, manufacturing, human resources, accounting, finance, product development, and vendor management. A business developer should be aware of market opportunities, possibilities for expansion, and competitor developments.
What Should A Business Development Manager Know?
Since business development task includes large-level decision making, a business developer should remain informed about the following things-
The present state of the business in terms of SWOT (Strength, Weakness, Opportunities, and Threats) analysis.
The present state of the industry and growth projections.
About competitor developments.
About new and undiscovered market opportunities.
The long-term view, especially regarding the initiative being proposed.
The cost areas and all the possible options for money saving.
What Are The Responsibilities?
The main objective is to find new business opportunities. In what form it occurs will depend on the exact nature of the business. But as a business development manager, you will more likely be looking to identify new market opportunities, new partnerships, and alternative ways to reach the existing markets, or new products/services providing better meet the demands of the current market. And you will be expected to use these opportunities to increase revenues.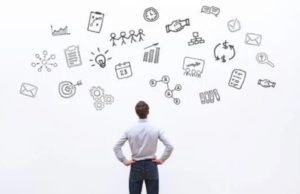 How it happens will depend on the type of industry. It can be an aggregation of attending events and networking, taking part in exhibitions and conferences, cold calling, and responding to leads. You will also be expected to identify partner possibilities to cross and increase the sell service.
Day-To-Day Role Of Business Development Manager
Well, it can be complicated to generalize things, but most business development managers are expected to do the following items on a daily basis-
Generate leads, and cold-calling targeted customers.
Create opportunities in the target market with the help of marketing.
They are nurturing and creating relationships with primary customer accounts.
Attending face-to-face meetings with the clients.
Offering specialist advice on the products or services you are selling.
Other Aspects Involved In This Field
You will have to negotiate pricing with clients involved on the basis of internal guidelines. You will also have to keep your superiors updated on your progress and timeline, giving them precise forecasting of anticipated sales.
This being a sales role, then you will be subjected to sales and KPI targets; it is a vital part of the role. For face-to-face meetings with clients, you are expected to travel- however, the extent depends on where the job or company is based. If your job is in a big city, then the majority of your meetings will be in the same town. But, if your employer is situated anywhere else, you have to travel a substantial amount.
How Much Can One Expect To Earn
The surveys show that the salaries change depending on the sector and location. For instance- an IT business development manager can expect to earn around £50-£70k  in the north of the United Kingdom and £50-£75k in the south-east side.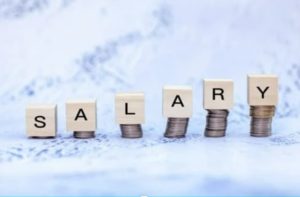 And the B2B business development manager can look forward to earning £30- £45k in the north and up to £50k in London and the South-east. But all these are basic salaries; the actual earning can be far higher than this. As a business manager, your earnings may be below, but you should focus on your passive income too. You can generate more income with the best guidance in the bitcoin trading platform, check out the link profitbuilder-app.com/de and invest today to generate your passive income.
Work Environment For Business Development Manager
Most business development managers work full time, from Monday till Friday, but the work environment can vary. Few business development managers work in an office, while some work entirely from home, and others divide the time between the two.
Along with it, experts in this field often travel for conferences, conventions, and client meetings.
The industries in which business development manager works are-
Software and hardware
Staffing
Cybersecurity
Construction
Healthcare
Financial services
E-commerce
Fundamental Skills Required In Business Development Manager
Budding business development managers need to have various hard and soft skills. Some examples of these skills include-
Communication skills- it is necessary for any business development manager to communicate with clients on all levels. Thus, well-written and verbal skills are must-haves for professionals who work in this field.
Organizational skills- individuals who opt for this career path must juggle numerous clients and deadlines. Thus, individuals who are organized and are equipped will efficiently manage several parts of the job.
Time-management skills- business development managers should know how to manage their time.
Computer skills- most organizations use a sales CMS (Content Management System) to track leads and client calls and documents where each possibility is in the sales cycle yearly.