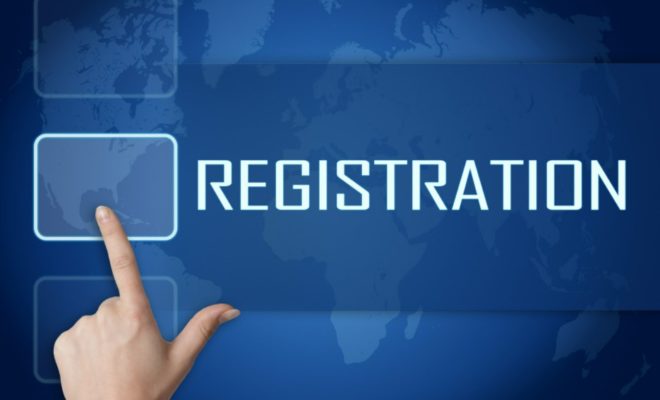 Business
How To Register A Business In UK?- Step- By- Step Guide
By
|
The UK always prompts and validates entrepreneurship, with the majority of self-employed business owners and sole traders. However, starting a business in the UK can be a complex procedure, especially if you are from outside the European Union thinking of starting your own business or don't know how to register your company in the UK.
Well, then you are certainly in the right place. Here, in this article- how to register a business in the UK? A step-by-step guide, we offer a complete step-by-step procedure on how to start and register your business in the UK. This article is going to be very helpful to you.
Establishing your business in the UK can be done in various ways, but all require some registration. However, the level of enrollment and general legalities depends on numerous factors like the size of the business and the number of shareholders.
Why Is It Important To Register A Business?
These days opening a business in the UK is among popular choices for all start-up companies and entrepreneurs who want to escape from full-time work and corporate office.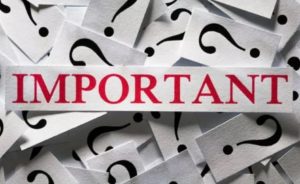 Thus, with the increasing number of people intrigued by how to start a business, it becomes even more important to know how to register a business- that is, to make sure you are legally starting your business.
Businesses must be registered for being legally recognized as a business in the UK. At the very least, you have to register with Her Majesty's Revenue And Customs (HMRC) to make sure you are paying your taxes in the correct amount and on deadlines.
Other types of registration for a business license may be required based on the size of your business. These comprise registering as an employer – (76% of businesses in the UK are non-employing, which means the only person on the payroll is the owner), documenting as a home business, or branching out as street trading.
What Kinds Of Business Need To Register?
Every new business starting in the UK has to register through a process that can vary based on your opening type. Here will be a detailed explanation of all different types of businesses. However, keep in mind that all this information is for educational purposes only; you must consult an expert for your specific requirements.
Business Types In UK
There are numerous types of business in the United Kingdom by which you can earn more than 1K daily profit. For registering your company, you will have to choose the category that suits you the most. below are mentioned a few types of businesses that are running in the UK-
1. Sole Traders 
Any freelance person in the United Kingdom who has the business on their own is known as a sole trader. As a sole trader, you will all the business profits, and you are only accountable for all your business debts. Hence, to do independent business in the UK, you have to document yourself as a sole trader to make sure that you pay the right amount of tax and national insurance.
2. General partnership
This business category involves two or more individuals who set up a business or company. In these cases, running a business is aggregated equally between the partners. The profits are also shared relatively between the partners.
3. Limited Partnership
This form of partnership is very much similar to the general partnership. But in this condition, there should be one general partner who operates the business and is responsible for every business debt. This kind of partnership involves at least one limited partner whose contribution is financial.
4. Private Limited Company(Ltd)
Limited businesses have a separate legal entity from the people that operate them. Small companies need one director and a shareholder. But, the shares of the company can not be exchanged publicly.
5. Social enterprise
It is a type of business in the United Kingdom that finances profits achieved by social, charitable, or community platforms, rather than splitting the profits among the shareholders. Social enterprises are developed equivalent to limited companies and encompass charities and cooperative societies.
How To Register A Business In The United Kingdom?
for registering a company in the United Kingdom, you have to pursue the below-mentioned steps-
Affirm that you can legally start a business
for this, verify if your immigration status allows you to create a business in the UK. This includes ensuring that you have a needful visa and domicile permit.
Create a business plan
As an entrepreneur in the UK, you must have a business plan. This will assist you in choosing whether your business is sustainable or not.
Decide a company structure
Opt for a business structure that best suits your enterprise from the above-given options.
Decide your company name and whereabouts
It's imperative to decide on a business name, and you need to have an address to register your business for tax purposes.
Register with HM Revenue and customs
You have to register your business in the United Kingdom with HMRC for tax purposes.
Check other additional rules for your business category
Depending on your business structure in the UK, there can be some additional requirements like- license, permits, and insurance. You also have to follow some rules if you buy or sell goods.
About Business Culture In The UK
There are more than six million private sector businesses in the UK, and this figure is continuously growing. Since 2001, the number of companies in the UK has increased up to 2.4 million.
However, one-third of the UK business doesn't have any employees, meaning they are self-employed or are in a partnership or sole traders. Over 15% of the UK's workforce is self-employed.
According to the data from the national statistics, the most standard sectors for self-employed workers are- construction, technical activities, vehicle sales and repair, health and social workers, and administration.
As mentioned, the EU and EEA citizens don't need special permission to start a business in the UK with the expulsion of Bulgaria and  Romania nationals. All through, the UK is still conferring its withdrawal from the EU so that the rules might change shortly.
To summarise, submit everything and your application by 3 pm in the registration office. And you are good to go. Best of luck with your new business!