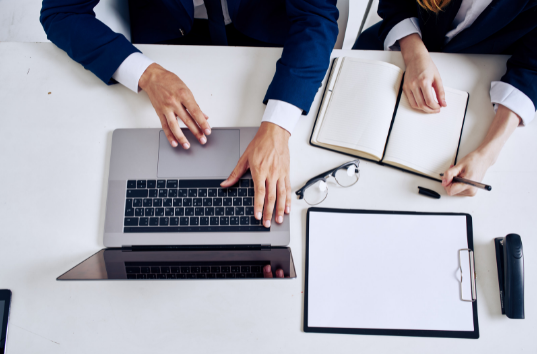 Business
4 Tips for Cultivating a More Productive Work Environment
By
|
It is well documented that our environment can have an impact on our productivity and overall health. As such, if managers want to get the very most out of their employees, then they need to cultivate a good work environment. But how exactly does one do that? What steps do you need to take? That's precisely what we will be discussing in our article today. Continue reading to find out more information!
1.) Nice Decoration
Interestingly, interior design can affect our psyche. Researchers have discovered that loud colors like red can generate feelings of stress, aggression, and irritation in people. Meanwhile, blue can promote peace and thoughtfulness. So, it is worth painting your workplace with calming colors. Light and natural shades are always best. Having indoor plants and decorative touches can also make the office feel more nurturing. Finally, you should have some windows! Natural light is vital for people's happiness and healthiness. Being trapped indoors at an office desk is enough to make anyone feel miserable.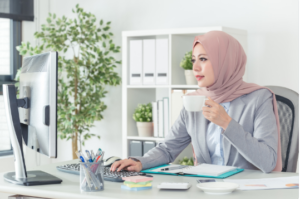 2.) Good Organisation
Clutter can really impact our headspace. It causes us to feel more stressed and become less productive as we cannot concentrate properly. If your business premises are flooded in paperwork or overwhelmed with stock, then you need to do something about getting organized again. For starters, let's deal with stock. Using a service like North West Storage Solutions Ltd is perfect for businesses that are struggling to contend with large volumes of stock. Moving on, let's discuss organizing the office itself. Make to invest in some filing cabinets and create an effective system that categorizes everything in each department. Going paperless might also help to declutter the office.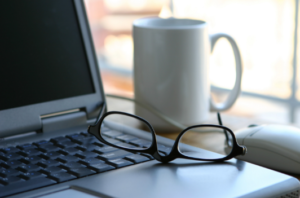 3.) Set Realistic Goals
Don't set your employees up to fail. This will cause them to lose morale and stop trying. Shame and guilt are terrible motivators, whereas positivity and confidence in their ability make a real difference. To make sure that your employees feel accomplished at the end of each day, you need to set realistic goals. It is worth communicating with your staff members to establish what these goals should be. They know better than anyone how long a piece of work takes to complete. It is also highly important not to measure their productivity by output, but the amount of time invested into a task. Humans are not robots. Our efficiency fluctuates day by day. Good managers will understand this and set a workload that is achievable even on the worst days.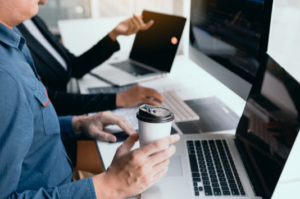 4.) Provide Training
Training is absolutely essential for cultivating a more productive work environment. It helps employees to gain confidence in their abilities and work independently. Also, the better we understand things, the better we are at enacting them. What's more, training shows employees that they are valued by the company because you have invested both time and money into furthering their skill set. This helps boost morale and inspire loyalty, thereby promoting productivity.