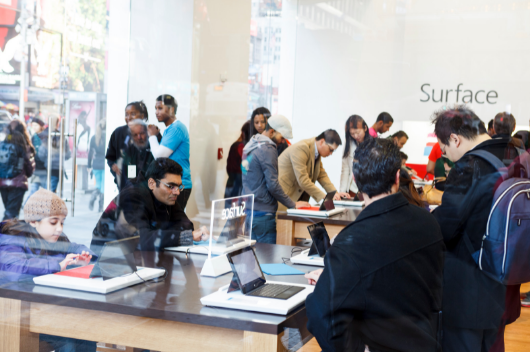 Technology
Microsoft Dynamics 365– Do more with Dynamics
By
|
Microsoft Dynamics 365 offers a variety of role-based CRM apps that can grow and adapt to the way your business changes over time. Specialist packaged solutions can help businesses enhance user experience and elevate performance through model-driven apps. Thanks to a common data platform (Microsoft Dataverse), users can easily add Dynamics 365 modules that are connected to their processes and existing apps, achieving a seamless connection.
Opting for a packaged solution will allow you to cover a range of functions, from automating processes to providing usability improvements, that would otherwise require a large investment of time and resources.
What do you use Dynamics 365 for?
Microsoft Dynamics 365 offers businesses the advantage to unleash their full potential by breaking down data silos to connect customers, people, and processes. The CRM specialist Preact has designed a Microsoft Dynamics 365 package, particularly aimed at small businesses, providing expertise to build, implement and support Dynamics 365 CRM solutions that increase productivity and accelerate digital transformation.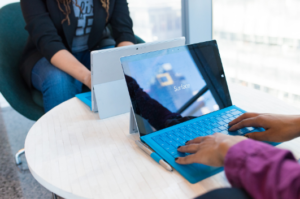 With flexible licensing, users can choose which role-based apps to use based on their specific needs – it is also possible to choose 'Team Member' licensing for users who only need to complete basic tasks within the Microsoft Dynamics 365 platform.
The most popular Dynamics 365 solutions on the market
In order to offer the correct CRM tools to suit the needs of different businesses, there are many solutions for Dynamics 365 available on the market. Microsoft apps, in fact, range from custom engagement apps – such as sales and customer service – to unified operations apps, which cover supply chain management and human resources. In Preact's Solutions Hub you will find a variety of solutions designed to streamline your processes and allow you to make the most out of your Dynamics 365 package.
Here are some of the most popular Microsoft Dynamics integrations currently available on the market:
Multi-Select Lookup: Lookup fields are only limited to one record per lookup; with this solution users have extra flexibility, allowing them to handle scenarios where it's required to select two or more records. The Multi-Select Lookup field can also be applied to Quick Create forms.
Address Lookup: Preact has developed a connector with the leading address capture service Loqate (formerly PostcodeAnywhere). This integration is brought into Dynamics 365 to match addresses using a postcode or any other address line, also including real-time address lookup capacity for each user. This solution will prevent users from having to purchase a separate pack of lookup credits, ultimately saving you time and money.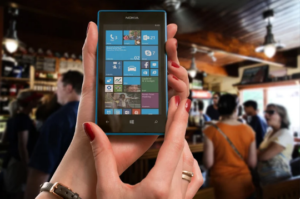 Xero Connector: Preact offer a prebuilt connector to eliminate duplicated effort across Dynamics 365 and Xero. For instance, when an order record is created in Dynamics, an automated process will create a new invoice in Xero. New accounts can also be pushed through to Xero with the capability to sync any field and this solution also includes an additional sync process from Xero to update Dynamics 365 Invoice records when payments are received.
DocuSign Connector: Preact's DocuSign solution offers a quicker way to deliver sales quotes for electronic signature. Users just need to select the appropriate template and the document is immediately sent by DocuSign. Once this is signed, the document is automatically added to the quote record and the contact record timeline.
Total Expenses App: This solution simplifies the expense claim processes by using a dedicated mobile app to track any type of expense with a supporting receipt. All expenses data is stored centrally and accessible through Dynamics 365, enabling approvers to check each claim in the familiar user interface before approving or rejecting them.
Deals App: Preact's Deals App is a low-cost CRM solution to improve the management of sales deals. This solution offers a single hub for everything sales-related. Users can manage their entire selling process through this integration – from customer information to contact histories. This makes your document attachments, prospects, and deals easily searchable.
Why should you choose Dynamics 365?
The Microsoft Dynamics apps available on the market can bring great added value to any business, no matter how big or small. Specialist packages like the one offered by Preact make it possible for small businesses to scale up their operations and reach the next step in a streamlined, hassle-free way.
Here are some of the most popular reasons why you should choose Dynamics 365:

Increase Productivity – Thanks to its cloud-based model, Dynamics will empower teams to work more efficiently, streamlining their operations using interconnected apps and familiar Office productivity tools.
Transform your Data – Scaling up is a tedious and time-consuming operation, especially without the help of a CRM system. Dynamics 365 and the relevant Microsoft Dynamics connectors can help you modernize your processes by unifying data within one single cloud, gaining greater flexibility and responsiveness to change.
Engage with Customers – Data centralization can help businesses develop connected processes that will ultimately improve quality and consistency across the board. Microsoft Dynamics Apps like Preact's DocuSign connector can help you centralize data and develop connected processes that will delight customers while earning you trust.
The solutions available for Dynamics 365 are many and varied, allowing all businesses the opportunity to find exactly what they need at their current stage, opening a world of possibilities for scaling up when the time is right. Solutions like the ones offered by Preact are ideal to overcome challenges in a timely, painless manner and new problems can now be faced using bespoke Microsoft Dynamics integrations, which can be built around your needs.
Having a clear vision of customers is crucial for a business and organizational apps like the ones supported by Dynamics 365 are a real-life, well-supported solution that will allow you to nurture customer relationships. Get started with a lightweight, yet highly scalable CRM application by choosing a specialist packaged solution and work your way up – this will save you time and resources!