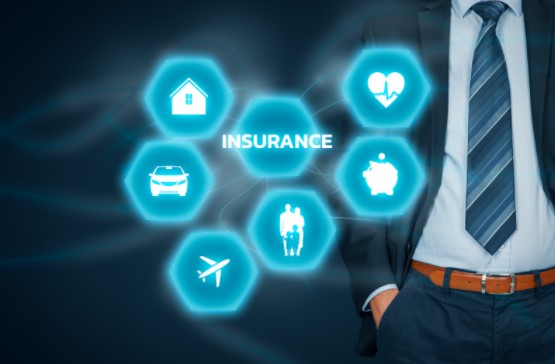 Business
5 TYPES OF BUSINESS LIFE INSURANCE EVERY BUSINESS NEEDS TO CONSIDER
By
|
It's a natural conscience for any business owner to protect valuable assets like machinery, structures, and automobiles from risks like fire and theft. But there's one area that until recently many used to overlook – human resource.
Protecting your key employees and partners against risks is equally essential for smooth operation and cost reduction. And to realize that feat, every business needs to consider taking out business life insurance. If a key employee or partner passes away, a business (the insured) can use this policy's proceeds to reduce the harsh effects of the loss.
Business life insurance policies come in five types: key person, employee benefits, the relevant life, business loan protection, and shareholder protection.
Let's drill deeper into how each of them works and their usefulness to your business.

Key person insurance
Some positions play such a pivotal role in the business's day-to-day running that if their occupants were to go missing, operations would come to a standstill. When such people as the founder, seasoned salesman, or tech guru passes away or resigns without warning, steering the business naturally becomes an uphill task.
Why so? These are people with unique skills and expertise who contribute abundantly to the overall success.
Good news: with key person insurance, you no longer have to worry about continuing with business as usual after losing a critical employee. That's because the policy compensates you for the lost revenues and takes care of the cost of looking for a replacement.
Shareholder protection
A shareholder is a crucial pillar to the business, and should anything happen to them, normal operations would be interrupted big time. Shareholder protection insurance is the lifeline that your company needs to keep operating regardless of what the future holds.
You may be wondering, how does the policy draw to the picture?
In essence, if a shareholder passes away, their family takes over the shares automatically. Here's the problem; the family may not have the required experience to run a business, let alone make informed decisions. But the good news is, the remaining shareholders can prevent all these by buying the deceased family's shares using the proceeds from the shareholder protection insurance.

Employee benefits
So far, you've protected every aspect of the business but one – the regular employees. You may decide to overlook your employees' protection and overall job satisfaction, deceiving yourself that replacing them would only take a phone call. But how will that play out with productivity and competitiveness?
Employees too deserve to feel protected and wanted in the company. You can make that a reality by taking out employee benefits that protect your staff and their families should they pass away or suffer a severe infection. The employee benefits can be in the forms of income
Relevant life insurance
There's no better motivation factor for employees than appreciating their efforts by showing that you care about their wellbeing and that of their loved ones. If you're looking to actualize this, worry no more because relevant life insurance has got you covered. This policy protects your employees' loved ones financially by providing death-in-service benefits should they pass away while still working for you.
But here's the rub; for you to acquire the policy, your company must be duly registered, and your employees must have a legally-binding employment contract. Another thing to note is that the insurance provider weighs factors like lifestyle, salary, health, and age when computing the payout.

Business loan protection
Businesses often need external financial aid to fund processes like expanding their portfolio, buying equipment, increasing working capital, etc. But financiers are often skeptical not to dish out unprotected loans – they must be written in the guarantor's name, i.e., founder, director, principal shareholder, etc.
So what happens if something happens to the guarantor with the loan still outstanding? This is where business loan protection comes in. You can use the policy's proceeds to clear the debt owed following the guarantor's demise. This way, the business shall have saved itself from any financial distress or embarrassment from the creditors.
Conclusion
Businesses face far-reaching risks, and without a solid remediation plan, rising above all the tides may remain a fairy tale. Thankfully, business life insurance is here to keep your books balanced in the event of losing a loan guarantor, key person, shareholder, or even the regular staff.
Have you tried out any of the five business life insurance products? What's your experience so far? We would like to hear your feedback in the comments below.