Business
How to Choose the Best Flower Delivery Service for Your Business Needs?
By
|
Flowers are an important part of corporate culture in today's business world. Flowers are a great choice, whether rewarding employees or showing gratitude to customers. In this article, you will learn how to choose flower delivery in London for your business needs.
How to Choose the Best Flower Delivery Service for Your Business Needs?
Understand Your Business Needs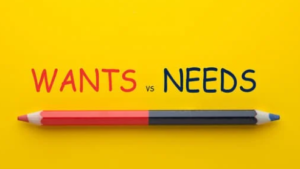 Before choosing a flower delivery service, you must understand your business requirements. Ask yourself why you need flowers and who will receive them. Do you want to send flowers to your employees, customers, or business partners? Do you want it to be a regular or only need an occasional delivery? If you can answer these questions, the choice will become much easier.
Occasions and Frequencies
Probably the most important factor you have to consider is the frequency of deliveries and the type of occasion. For example, if you need flowers for a special event like a conference or a company party, you need to ensure that the delivery service can deliver the flowers on time. However, if you need regular deliveries for your offices or business premises, you need to choose the most reliable service as even one late delivery can be devastating for business.
Budget and Price Range
Another important factor in choosing the right flower delivery service is the budget and price range. You should be clear in advance about how much you want to spend on the flowers in a specific timeframe. Compare prices and offers from different providers to get the best value for your money. However, keep in mind that the price is not always an indicator of the quality of the service.
Check the Delivery Options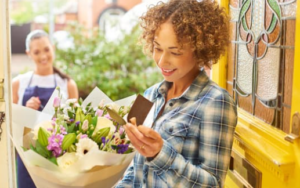 Once you have defined your business needs and budget, you should check the delivery options of the flower delivery service. Here are some factors you should keep your eye on as some might be a deal breaker in your case.
Same-day or Next-day Delivery
If you need urgent or last-minute deliveries, you should choose a delivery service that offers same-day or next-day deliveries. Make sure the service is able to deliver the flowers on time.
National or International Delivery
You need a national or international delivery service if you need to send flowers to customers or business partners in other countries or regions. Ensure the delivery service covers the appropriate countries or regions and that they have experience in international delivery.
Delivery Tracking
Delivery tracking is an almost essential tool that should be available at the chosen service. With it, you can check the status of the delivery at any time. Some delivery services also offer email or text message notifications as a part of the same tool.
Evaluate the Reputation and Reviews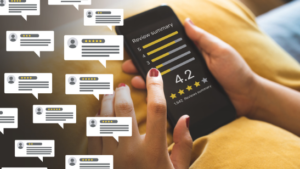 The reputation and reviews of the flower delivery service are other important factors in choosing the right provider. Although you should not rely solely on these parameters, it would be foolish to ignore them.
Online Reviews and Ratings
Read online reviews and ratings from other customers to see how satisfied they were with the delivery service. You can search for reviews on specialized platforms like Yelp, Google, or Trustpilot.
Referrals and Recommendations
Ask other business partners or colleagues for recommendations and experiences with different flower delivery services. You can also look for recommendations from industry associations or organizations.
Consider the Quality of the Flowers and Arrangements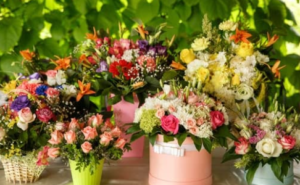 The quality of the flowers and arrangements is crucial in choosing the right flower delivery service. It is a bad deal if the delivery is always on time, but the flowers are in a terrible state.
Freshness and Lifespan
Make sure that the flowers are fresh and of high quality to ensure that they last long. You should also make sure that the delivery service offers a guarantee of the quality of the flowers.
Variety and Availability
A good flower delivery service should offer a wide range of flowers and arrangements to ensure that you can make the right choice for your needs. Make sure that the delivery service is able to provide the flowers and arrangements you want and that they can take an unusual order, like fruit bouquets, for example, in case you even need them.
Design and Style
A good flower delivery service should be able to offer different designs/styles to ensure that the flowers and arrangements meet the needs and occasions of your business requirements.
Compare the Customer Support and Communication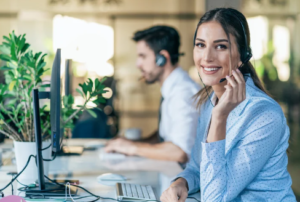 A good flower delivery service should offer excellent customer support and effective communication. In case you have an urgent order, you do not want to wait 3 to 5 business days for an answer.
Availability and Responsiveness
Customer support should always be available to help you with any questions or problems. Make sure the delivery service also responds quickly to inquiries or concerns. The ideal answer time will be around 1 minute, but finding a company with such a response time might be challenging.
Channels and Methods
Customer support should be available through various channels and methods, such as phone, email, live chat, or social media. Ensure the delivery service offers the communication channels and that the staff is friendly, professional, and knowledgeable.
Assess the Terms and Conditions
Finally, carefully review the flower delivery service's terms and conditions before choosing a provider. They might hide undesirable things there that might ruin your future experience with the company.
Payment and Refund Policies
Ensure the delivery service offers a secure and reliable payment method and that its refund policies are fair and transparent. If something happens on your end and you have to cancel an order, it might be pretty damaging for business if the refunds take a long time or are not possible at all.
Delivery and Shipping Policies
Ensure the delivery service has clear delivery and shipping terms and that they can deliver the flowers at the times and locations you want. Companies often outline the procedure in case of late deliveries, which is bound to happen once or twice even if have worked with a service for years.
Let's conclude. When choosing the right flower delivery service for your business, you should carefully review your business needs and consider various factors such as delivery options, reputation and reviews, flower quality, customer support, and terms and conditions.
By carefully reviewing and comparing these factors, you can be sure that you will find the best flower delivery service for your needs and that you will always impress your customers and business partners with beautiful and high-quality flower arrangements.
By following the tips and considerations outlined in this article, you can narrow down your options and find a service that meets your unique requirements. Yes, you might not be able to find the right delivery very quickly, but in the end, it will be worth the effort.
Ultimately, the right flower delivery service can enhance your business's reputation, improve customer satisfaction, and help you stand out from your competitors. By taking the time to research and select the best option for your business, you can create a lasting impression on your clients and customers that will be remembered for years to come.