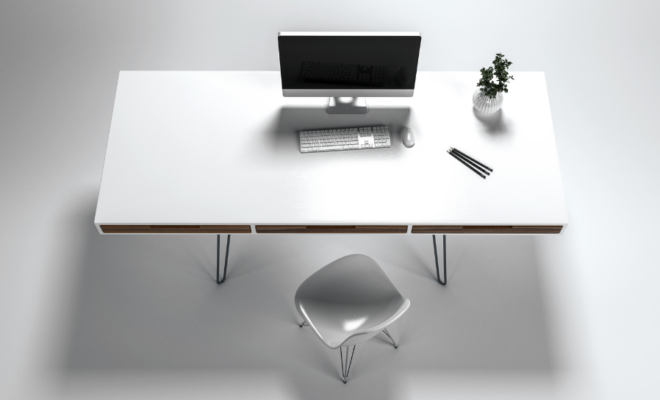 Business
Cleaning And Productivity In The Workplace – How They Link?
By
|
Most people dub their workplace their second home, which is unsurprising due to how many waking hours we spend in our working environments. We often prioritise cleaning our homes and take joy in the satisfaction it brings when it's all finished. Therefore it's only natural to expect the same kind of feeling within our workplaces. In business, cleaning and productivity go hand in hand; because cleanliness makes us feel happy and energised.
Plus, there is a distinct correlation between satisfied employees and productivity, as they generally work harder to surpass company goals, which makes the business more money. This article discusses cleanliness and productivity in the workplace and how they link to keep your employees motivated and satisfied.
Cleanliness Makes Your Business Look Professional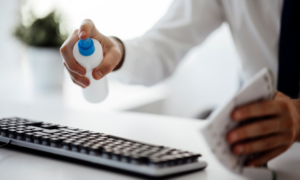 It goes without saying that when job searching, employees look for reputable and professional-looking companies which reflect their views and goals. Your workplace effectively mirrors your business and serves as a potential employee's first impression of the company. If it doesn't hit the mark, then you can't expect a hard-working applicant to want to work for your business or for existing staff to perform up to or beyond current standards.
On the other hand, a polished, clean work environment forces employees, clients, competitors, and future business partners that you mean business and makes them take your company and what you do seriously. Depending on the company budget, you may take care of cleaning in-house, or your workplace might outsource office cleaning in Bristol or surrounding areas to manage this on the company's behalf. Leading professionals such as Spotless Commercial Cleaning provide top-tier cleaning services for companies and cover a range of different locations, which you can peruse on their website.
Clean Workplaces Reduce Employee Stress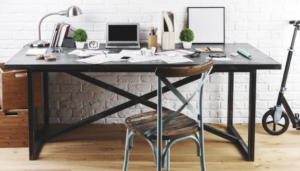 Regardless of whether you're in your work or home office, being in a clean space instantly relaxes us, reduces distractions, and allows us to think clearly. Not only can workplace mess be unsightly, but it can also cause tension between colleagues and harbour dirt and bacteria, making staff members prone to illness and infection. Being surrounded by clutter and mess can also create excess stress for employees and makes it hard for their brains to switch off at the end of the day. However, by maintaining regular cleaning practices, employees can look forward to coming into a clean workplace each day. For most employees, this is positive and has been found to increase willingness to go into the office and reduce workplace absences across most businesses.
Tidy Environments Boost Employee Morale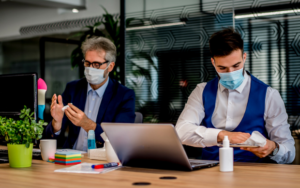 Employees working within a clean workplace are generally happier, and when the workforce is comfortable, it creates a positive working environment for everyone. A clean work environment promotes a healthy atmosphere at work and boosts morale. It helps employees see that management has their best interests in mind and that relevant health and safety protocols are being adhered to, increasing employee loyalty and inspiring employees to do their best each day.