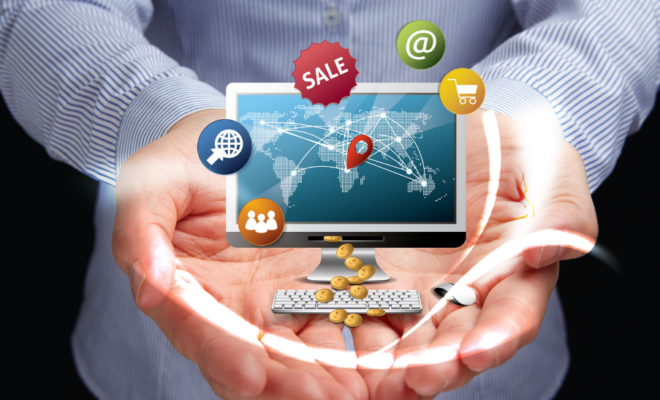 Business
5 Reasons to Hire a Magento developer for your eCommerce store
By
|
Building your eCommerce website is like building a mortar and a brick store. An architect prepares the blueprint and all the essentials for the store. Similarly, hiring a specialist or an expert Magento developer is vital for your eCommerce store. Magento developers are responsible for expanding, retaining, and enhancing the customer's eCommerce business. They have a huge responsibility as they have to yield revenue to your eCommerce business. Magento was initially developed by utilizing the PHP language, but its complexity and size reach beyond the simple PHP knowledge.
Over the years, Magento has constantly grown and is one of the most trusted eCommerce frameworks. As Magento developers are liable for customizing, developing, and maintaining the eCommerce sites, they are in high demand. The leading eCommerce platforms that are in the world today like Nike, Canon, Samsung, Lenovo, etc have chosen Magento as their eCommerce platform. It has gained popularity as it processes incredible features and has certain unique functionalities.
You should always take the help of experienced eCommerce agencies such as Bing Digital to design your eCommerce store. The benefits of hiring a Magento developer include cost-effective solutions, designing and managing professional services, good customer support tools, good reporting tools for visualized sales, etc.
The reasons for hiring a Magento developer for your eCommerce business
Open Source platform
The functionalities are customizable and become more flexible as the source code can be modified. One can access full control of the website as Magento is an open-source platform. The Magento developers have the full freedom to work on the website. It is also cost-efficient as the Magento Community Edition is free to use. The Magento Enterprise Edition is available with additional smart features.
Mobile-Friendly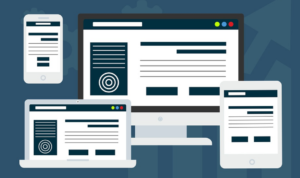 The primary audience for an eCommerce business is mobile phone users. The size of the screen's device does not matter as these multi-responsive sites are user-friendly and are always adaptable. Magento has a powerful and supportive community that comes to your assistance in case you face any technical issues or are unaware to use Magento in your business. The professionals in the Magento community who have gained years of experience are ever receptive to help you.
Easy Third-party Integrations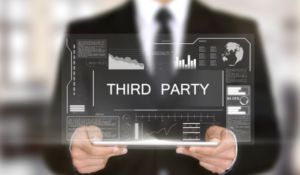 The third-party integration tools are needed by all the eCommerce websites for multiple payment options, payment gateways, database management, analytics, tracking activities, shipping, etc. With Magento, your website can be configured easily and the integration of third-party services comes in handy.
SEO Enabled with Security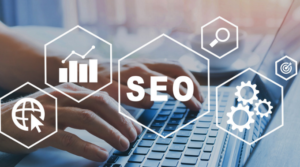 SEO is the core of every eCommerce Without SEO, the website cannot get any visibility. Magento supports the URL structure, it is SEO friendly, metadata, contains descriptions and tags, URL rewrites, sitemaps for HTML and XML. The websites that are Magento-based rank higher on drive inbound traffic and SERPs. Security is the utmost concern for eCommerce stores as they have to deal with payment details, the personal information of the user, and other sensitive data. Magento keeps all that information safe and secure as the data of the customers are valuable to them.
Easy to Manage with Good User Experience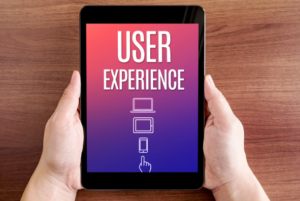 The websites that are designed by Magento are simple to manage and the admin control panel every element of the website. There are built-in tools that help in analyzing and reporting that enable us to make good business decisions. Certain functions can be added or subtracted to perform specific functions. The user experience that is provided by Magento is affluent compared to other eCommerce They are also multi-responsive websites that provide easy navigation, support numerous languages and stores, and smooth buying experience.
Conclusion
The Magneto developers have plenty to offer their clients in terms of capabilities as they are specialized and process diverse skill sets. The user experience counts too as both the experience in eCommerce development and construction is the key. When you hire an expert team to improvise your Magento eCommerce platform is going to be an investment on your part. To promote your business on an online platform, hiring Magento developers will be a smart choice as they benefit you in many ways. Hope this article has provided you with the vital reasons to hire a Magento developer for your eCommerce business.