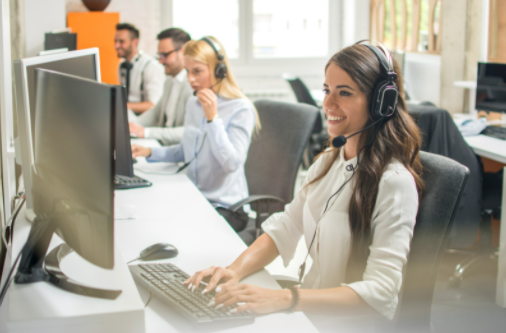 Business
What Contact Centers Can Do To Save Time And Effort In 2021
By
|
Running a successful contact center hinges quite a lot on the speed of your team in handling inquiries or complaints by customers or completing certain tasks. A majority of the concerns that contact centers face is whether or not they can handle the sheer number of calls they get, and if they're handling those calls efficiently and effectively. Streamlining and speeding up your business processes as well as ensuring quality assistance given by your team sounds like an impossibly difficult task. But there are some steps that you can take as a business owner to encourage improvements to your contact center, ultimately leading to a more successful, time-efficient system.
Continued Training

Beginner training is essential to get your new team members started in their new roles, however, that training shouldn't stop, as it often does. Many say that real experience in a role is the perfect way to learn, and while that may hold some weight, it also helps a great deal if you regularly refresh and your team and provide them with new and innovative training exercises. This helps to avoid your employees' skills from stagnating and helps to expand their knowledge. There is a wealth of knowledge on great training tips online so spend some time researching and creating a continuous training program for you and your team.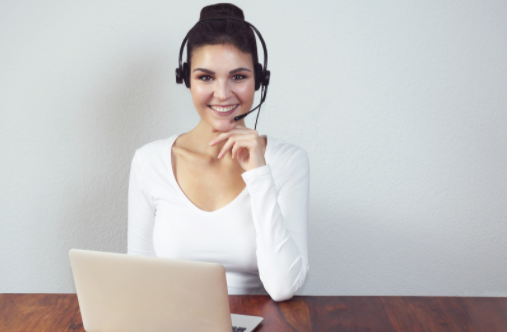 Use Your Data

To better understand the strengths and weaknesses of your workforce, it's important to keep an eye on data such as performance metrics to see where improvements must be made. Perhaps call times are generally going on for longer than required, or maybe there is a struggle to keep customers satisfied. Training your team to provide quicker feedback and assistance whilst giving them access to better solutions for customers is therefore the ideal remedy for these points. Identify the relevant metric data and work towards securing positive and productive new steps to help save more time and boost the productivity of your contact centre.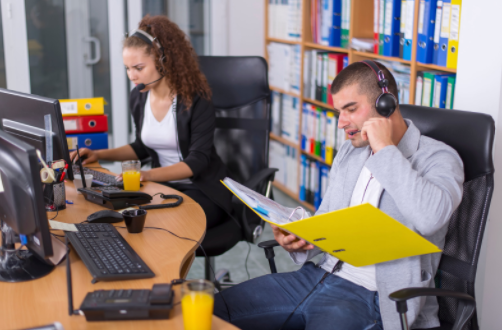 Updating Your Tech

A great way to improve the efficiency of your employees is by implementing the best software and hardware for them to use. Over the past year and a half, the pandemic has seen a huge displacement of workers from their office spaces, and many businesses have had to adapt to accommodate remote working for their teams. Providing your staff with key equipment to keep working, as well as offering new ways of working such as hybrid working, where staff work between home and the office, can be a great way of maintaining the efforts of your business. This can also be assisted by a cloud contact centre, consolidating your networks and systems, allowing your team to work wherever they are. Making sure your staff are able to provide the same level of quality service as well as not letting new working habits to detract from the speed of service is imperative to the continued growth of your business.
Interactive Technology And Instant Messaging

Using voice response technology is a common way of handling increasing numbers of calls, as it can cut out the time spent taking people's information and directing them to the correct departments. Whilst this can be irritating for callers to not speak to a human being at their first port of call, many are accepting of this process especially if you ensure they will get through to a person after giving their details. As well as this, instant messaging services with chatbots can provide a similar service and even link to FAQ and knowledge bases. This can potentially eradicate the need for some customers to speak to anyone altogether freeing up time for your staff to focus on other problems. The great benefit to your team typing to customers is that they can multitask and even operate multiple chats at the same time, if they're confident they won't get distracted or confused, whereas speaking to someone on the phone requires a lot more concentration on that particular case.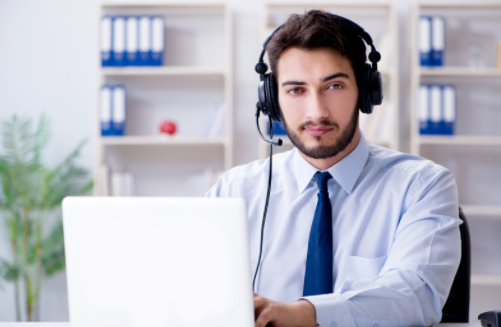 First Call Success

Being certain that your customers' problems are dealt with swiftly from the first call is one of the best ways to safe time and effort during the workweek. Continued recurring calls from people whose problems aren't being rectified take up a lot of your workforce's schedules as further calls are made to the center. There are methods that you can take to increase the rate at which these problems are solved on the first call, and it's very important that this point is taken seriously. Once your customer base grows, you're understandably going to get an increased number of calls. If your team's ability to rectify problems quickly and efficiently does not improve, then you may be risking the appearance of a backlog of calls, further reducing the productivity of your team.