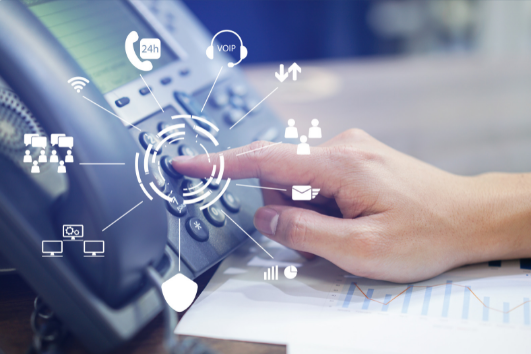 Business
Ringless Voicemail 101: Is It Effective For Customer Reach?
By
|
Telemarketing is a relatively common strategy to improve customer reach. It involves calling prospects in an attempt to convert them into a customer. Unfortunately, this strategy often requires a great deal of money, effort, but, most importantly, time. You need to build a team, set up a dashboard, create a script, and, even with all of these, you still need to work on maintaining satisfactory performance. That's why most businesses are taking ringless voicemails a shot.
What Is Ringless Voicemail?
Ringless voicemail is quite similar to telemarketing, but rather than engaging in a conversation, the prospects will only receive a pre-recorded message. Think of it as the audio version of text messages, except the recipient's phone won't ring, much less receive a notification, hence the name. Take note that voicemails may also contain captions, so it's not always purely audio.

How Can You Send A Ringless Voicemail?
Traditionally, there was only one way to send ringless voicemails, and it involves these steps:
Pre-record the message: If you've already pre-recorded the message, the only thing left to do is to upload the existing audio file.
Choosing the recipients: You can choose the recipients from your contacts list or you can add a new number.
Scheduling the voicemail: The best practice for sending voicemails is to send numerous ringless voicemails in batches, which is why the final step is to set a date.
Aside from these steps, you'll also have to figure out how to bypass the ringing function of mobile phones so it would go directly to the prospect's voicemail.
The good news is that sending a ringless voicemail is no longer as complicated and challenging as it was before. Although you still have the option of doing it traditionally, it's easier and usually more effective if you simply use specialized software. On that note, you might want to look into Drop Cowboy ringless voicemail if you wish to invest in specialized software.

Is Ringless Voicemail Worth A Shot?
You now know to send ringless voicemails, but is it as effective as you think or is its hype just exaggerated? Most of the organizations that use this strategy have found it to be highly effective, and for several reasons. Here's a look at a few of them:
Ringless voicemail doesn't cause mobile devices to ring, which is perfect since it won't disrupt their daily routine. As a result, prospects won't end up displaying an unfavourable attitude to your business in the long run. This is unlike telemarketing since prospects are often bombarded with notifications and ringing.
Since sending a voicemail takes considerably less time than actually engaging in a conversation, businesses can make more deliveries, resulting in a generally wider reach.
The ringless voicemail strategy is an incredibly easy and straightforward process. You simply have to set it up, and you should be good to go.
Compared to other strategies, ringless voicemail is a lot more affordable.
Ringless voicemails generally have a higher response rate than emails and cold calls.
Just like how ringless voicemails have numerous advantages, it also comes with a few flaws, which might be pretty significant depending on your outreach strategy.
Ringless Voicemail As A Standalone Strategy
While it's true that the ringless voicemail strategy is quite convenient and also practical, it's not designed to be a standalone strategy. The ideal scenario is it only serves as a component of your outreach strategy. Simply put, make sure you also partner it up with other campaigns, like email marketing or content marketing. By doing so, not only can you improve your customer outreach, but you can also maximize engagement with your existing customers by sending voicemails regarding promos, loyalty programs, company events, and the likes.
However, if you insist on adapting this as a standalone strategy, it might be best if you stick with telemarketing. If you do push through that decision, consider looking into the Call Cowboy Auto-Dialer to maximize the efficiency of your telemarketing campaigns.

Is Ringless Voicemail Worth A Shot?
Over the past few years, many companies and individuals have begun to embrace the ringless voicemail strategy to improve their customer reach. However, this strategy isn't suitable for all types of organizations.
For your reference, ringless voicemails are most suited for:
Business Owners
Realtors
Salespeople
Sales representatives
You can also use ringless voicemails if you don't want to disturb your personal contacts whenever you call them, but that's only if you have money to spare.
Conclusion
Among the many customer outreach strategies, ringless voicemails are perhaps the most cost-efficient option. While its effectiveness is arguable, you can rest assured that you won't lose much if ever you decide to proceed with this technique. Besides, it should be a lot easier to get the most of the strategy with a ringless voicemail platform.