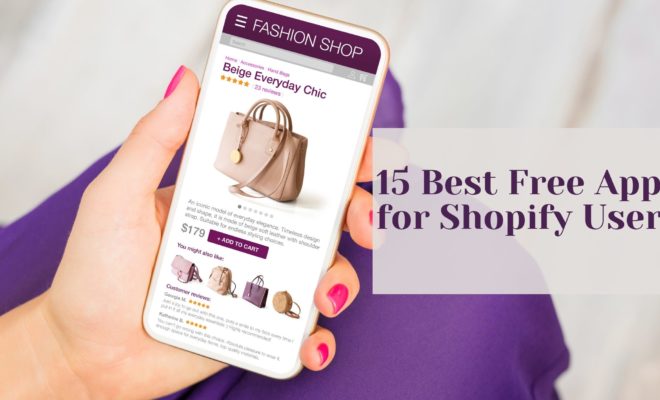 Business
Shopify Apps – 15 Best Free Apps for Shopify Users
By
|
Shopify is one of the most common choices of online retailers. According to research, almost 1.5 million active websites worldwide are powered by Shopify. It is also one of the fastest-growing website builders.
In their continual endeavor to meet the customers' growing demands, Shopify has developed a range of handy apps intended to enhance the functionality of your online retail. Although adding multiple apps can quickly drain your budget or overload your website, the proper choice will benefit you instead. Moreover, a range of Shopify plugins is available for free. The following set of 15 free Shopify apps represent some of the most useful tools for your business that can be explored without any expenses.
1. Oberlo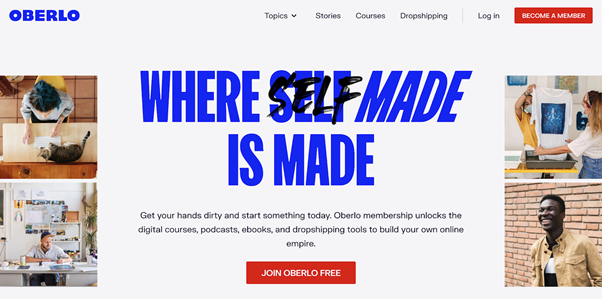 The ultimate dropshipping service, Oberlo can aid you in sourcing a supplier. With this handy app, you can easily find a marketplace of products to be directly imported into your online store. Your orders will be fulfilled by your dropshipping suppliers through Oberlo without your interference at all. Oberlo allows you to run your business with exceptionally low risks, as you don't need to buy bulk inventory or invest costs in the design of your products.
Main benefits
Automate the processing of your orders;
Save time and money by shipping directly from seller to shopper;
Access a multitude of products from worldwide vendors;
Get easy tools for processing and tracking orders in a few clicks.
2. Firepush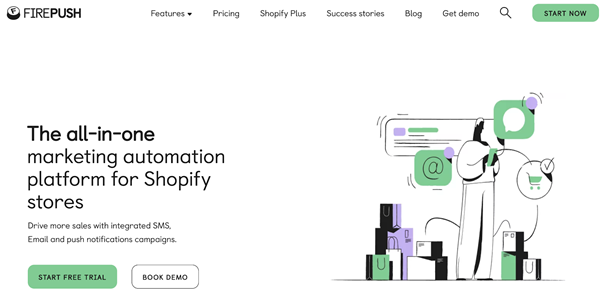 A significant part of an online store's marketing efforts is directed to enhancing traffic to the store's website. However, gaining traffic is only part of the way. The following critical step involves converting the website visitors into buyers. Firepush is the solution that provides a range of tools for comprehensive omnichannel communication campaigns. This all-in-one marketing automation platform equips you for reaching out to your customer with integrated campaigns including SMS, emails, and push notifications.
Main benefits
Easy, intuitive customization;
Segmentation tools for targeting specific audiences;
Reporting and analytics tools for data collection and in-depth analysis;
A range of opt-in tools for creating high-quality subscription lists.
3. Shopify Email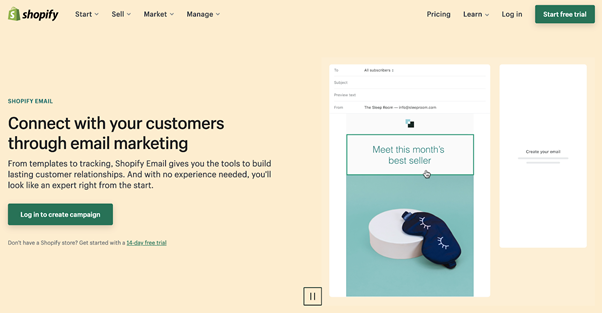 Email deliverability is the cornerstone of each email outreach campaign. Given the extensive efforts that providers take to fight spam, retailers need to continually search for efficient ways to get through to the recipient's inbox. Shopify Email is an excellent marketing tool for scaling your e-commerce business with email. The app aids in composing an email list and running your campaigns. Apart from the exceptional functionality, you can also enjoy such amenities as branded emails to your subscribers and a variety of convenient templates. In the end, you can track results and further optimize your marketing efforts.
Main benefits
Increase the deliverability of your email campaigns;
Save time and effort by automating the campaign;
Make your emails professional and nicely looking;
Track the critical metrics and enhance your business further.
4. ReConvert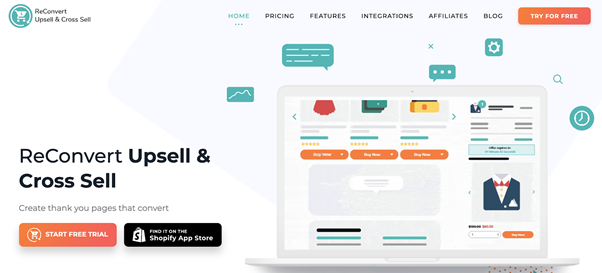 Building customers' loyalty towards your brand is one of the essential marketer's tasks. While obtaining new customers is becoming more and more difficult, businesses are reinventing their means of engaging the present clients' base. Recent statistics assert that existing customers make 65% of a company's business. Therefore, the techniques of retaining clients and encouraging their loyalty are gaining traction.
Upselling and cross-selling are great ways to raise your average order value with comparatively little marketing effort and cost. Upselling aims to increase order value by encouraging a larger purchase, while cross-selling implies convincing buyers to try additional products related to their initial order. ReConvert allows you to create a custom order confirmation page that utilizes these methods to turn your new clients into loyal ones. Leverage the plugin to offer personalized recommendations, reorder buttons, countdown timers, and more to automatically reengage customers that have just purchased in your store.
Main benefits
Apply an automated personalization strategy for your customers' retention;
Show your interest in each specific buyer to motivate their loyalty;
Save cost and effort with the automated tools.
5. BetterReplay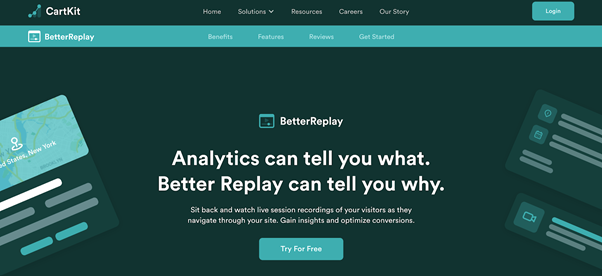 The root of numerous marketing and sales problems lies in the answer to the question "why don't the shoppers convert on your website?" Use BetterReplay to find this out. The app delivers live recordings of buyers' sessions, showing you how people interact with your online store and what products they look at. By studying this data, you can identify where shoppers get stuck, fix the respective issues, and implement more efficient approaches for higher conversions and fewer abandoned carts.
Main benefits
Remove the core obstacles preventing your website visitors from making a purchase;
Learn more about your target audience by studying the ways they interact with your offers;
Get more insights to enhance sales;
Provide a more engaging customer experience.
6. Advoz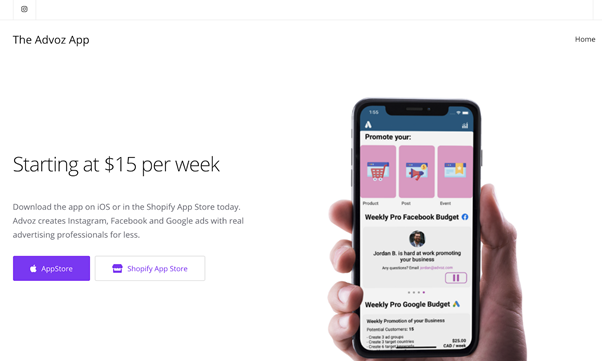 Social Media advertising has become an indispensable part of most marketing campaigns. With tons of information available in social networks, it becomes harder and harder to cut through the clutter. Advoz is a handy app for Shopify store owners that allows them to get an advertising pro who develops custom ads for Facebook, Google, and Instagram. They provide fresh content every week, and you will also get weekly analytic and feedback emails. Therefore, the app works as a small personal advertising agency managing your social media marketing. The app itself is free; you just need to cover a weekly ad budget.
Main benefits
Promote your products in a professional manner;
Set up a high-level audience to enhance your leads;
Track and analyze the campaign outcomes to further improve your ads.
7. Easyship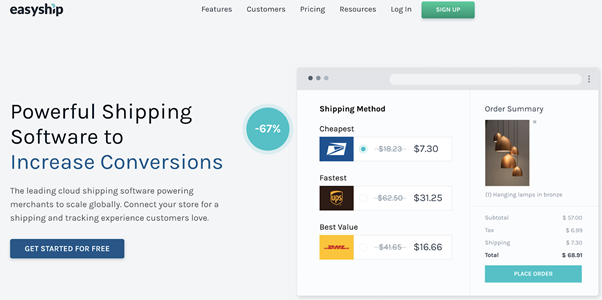 Shipping conditions are one of the key factors influencing purchase decisions. By making shipping more transparent for your customers and reducing its cost, you will establish another argument in favor of your brand. Easyship provides you access to more than 250 pre-negotiated shipping solutions and significantly cheaper rates. Furthermore, you can connect your courier account and offer your own rates. This all-in-one app does not only allow you to ship better: it also offers flexible shipping options, automatically generates shipping documents, helps you familiarize yourself with the taxes and other fees worldwide, and provides branded packing slips.
Main benefits
Gain a competitive advantage with the best shipping rates;
Ease your worldwide deliveries;
Save time and effort on managing your shipments;
Enhance your customers' experience by making your shipping communication more consistent and personalized.
8. Printful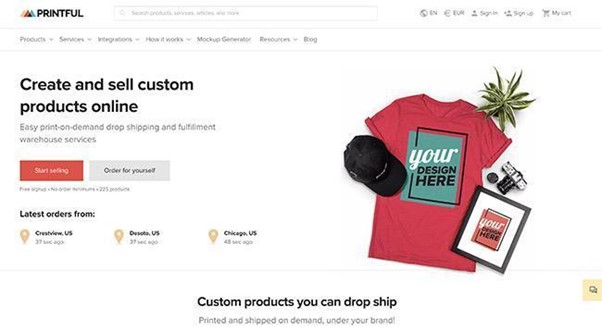 Printful is an exemplary print-on-demand app intended to diversify and reinforce your clients' engagement with your brand. This printing service allows you to offer print, embroidered, and engraved goods including apparel, accessories, and homewear. As soon as a shopper completes a purchase in your store, the app automatically fulfills and ships your exclusive goods to that customer. Without the need to set up an inventory, you can deliver tailored products, thus creating additional value for your customers.
Main benefits
Sell products in a few clicks without dealing with the production process;
Enhance website monetization with the help of custom merchandise;
Create stunning product designs with convenient tools and make your goods memorable.
9. Smart SEO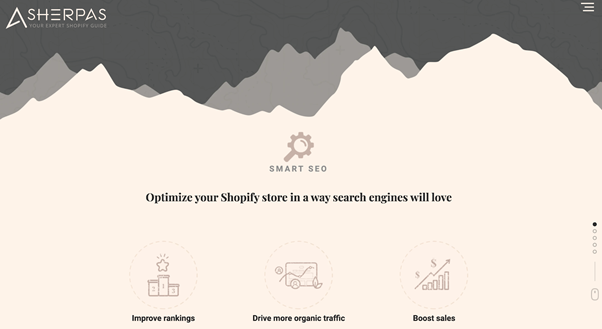 Statistics assert that 37.5% of all traffic to e-commerce websites comes from search engines. However, many business owners find it challenging to manage SEO themselves. This is where Smart SEO comes into play to save you from the extra hassle. The app is designated to automate SEO optimization and grow traffic to your webstore. By utilizing the main tools to make your pages Google-friendly, such as the generation of meta tags, fixing of broken links, managing your sitemap, and providing structured data to Google, Smart SEO does everything you have dreaded to start. Just select the template and wait for the app to do the whole trick.
Main benefits
Enhance organic traffic to your store;
Automate the whole process to save time and costs;
By using a multi-language feature, lift the ranking for each language in your online store.
10. Product Reviews
The importance of customer reviews in online retail is hard to overestimate. In fact, 85% of consumers trust online product reviews just like recommendations from their relatives and friends. Product Reviews is an application that allows you to add the customer reviews feature to your goods. The tool enhances your clients' engagement with you and the other shoppers, driving your sales as a consequence. The simple interface and customization options enable you to manage reviews quickly and conveniently. What is more, review scores, which can be added to your Google search results, promote your SEO.
Main benefits
Increase your sales by using a powerful tool – customer recommendations;
Improve your SEO rankings;
Take advantage of a fully customizable design to arrange your reviews in accordance with your store's style.
11. Thank You Email

Modern e-commerce business owners and marketers usually put tremendous effort into gaining a customer. However, when the sale is finally completed, marketing towards those buyers tends to reduce. The Thank You Email tool enables you to demonstrate your interest by sending an automated email to your shoppers after they have subscribed or made a purchase in your webstore. Such messages are likely to be opened, so you can include important information about your brand. Besides gratitude emails, you can also deliver newsletters and cart recovery emails.
Main benefits
Express your interest and connect personally with each customer for enhanced engagement;
Create your own, efficient schedule of sending emails;
Send various types of emails to optimize your email marketing;
Hit your target audience while saving time and money on advertising.
12. Kit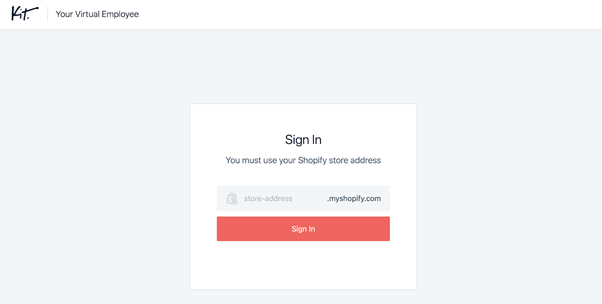 Kit is much more than just another online marketing app. It is a proactive, smart assistant that works for you 24/7. Based on the analysis of your products, website visitors, and customers, this Shopify app provides informed recommendations for your marketing actions. If you are lacking marketing expertise, don't have the time to deal with marketing, or have the budget to hire a marketing professional, Kit will do your marketing job for you. An official Facebook Marketing Partner for small businesses, Kit will aid you in managing your Facebook and Instagram ads, social posts, and email marketing.
Main benefits
Boost your sales with little marketing effort;
Improve the targeting of your ads;
Retarget your shoppers with dynamic ads, post-Facebook updates, and send 'thank you' emails;
Run promo campaigns by offering discount codes;
Get quick and insightful reports.
13. Smile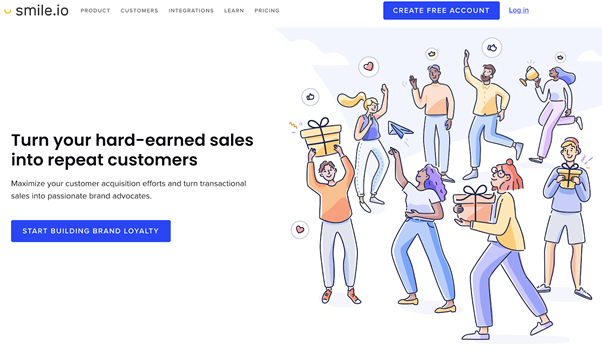 Customer loyalty is essential to the long-term growth of your business. Emotional bonds to your brand are one of the main pillars that enhance the loyalty of your clients. Marketing that involves emotions has proven to be about 50% more efficient. Therefore, by promoting your customers' engagement with your goods, you increase their likelihood of becoming your loyal followers. Smile is a nice Shopify app that drives loyalty by offering three types of rewards programs: loyalty program, referral program, and VIP-based program. Each of these program styles provides specific motivation for customers to stay with your brand.
Main benefits
Encourage your customers to spread the word about your store;
Enjoy a user-friendly arrangement;
Utilize analytical tools to optimize your efforts.
14. Stocky

The ability to manage your inventory effectively is crucial in your retail business. If you run out of the demanded items, your sales will fall; if, on the contrary, you keep the excessive assortment, you can exhaust your resources. Stocky is the app intended to optimize your inventory management. By tracking your products, the tool will help you work out the winning product mix for your store. Leverage Stocky to execute all the main processes connected with your inventory, from purchase orders creation to in-depth reporting.
Main benefits
Improve your understanding of which products to order depending on product performance and seasonality;
Reduce the losses in your inventory by tracking which products are entering and leaving your store;
Use one tool to manage all your products, thus saving time and reducing errors.
15. Keep Cart

One of the most significant trends in online shopping behavior is the likelihood of customers to start their shopping on one device and finish on another. About 85% of customers demonstrate this behavior pattern. Knowing this trend, you can get equipped for offering your customers a convenient shopping experience. Keep Cart enables your shoppers to effortlessly find the items they have added to their carts on whatever device. The cart will appear on all customer's devices, delicately reminding them about the uncompleted purchase.
Main benefits
Reduce abandoned carts and increase orders instead;
Enjoy the fully automated work of the app;
Keep up with your customers' shopping habits and enhance their shopping experience.
Conclusion
Modern marketers keep on seeking new solutions to increase customer acquisition and retention. There are numerous processes in online retail that can be enhanced and automated with the help of specific apps. The proper range of apps should be chosen according to your business's needs and purposes.
Shopify-powered e-commerce websites can benefit from a multitude of apps developed specifically for this software platform. What is more, many of them are available for free. Therefore, even if you are currently on a budget, you can still use numerous tools to enhance your sales. Inventory management and shipping, customer engagement, and loyalty-building – you can trust whatever job to the free smart Shopify apps and choose what works best for you without any expenses.