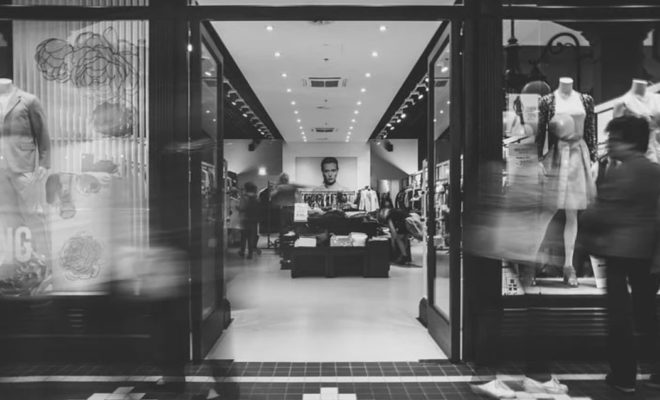 Online Shopping
Top 4 Apps That Can Enhance Your E-Commerce Store
By
|
Last year, e-commerce accounted for 14.1% of all retail sales across the globe. That percentage is projected to increase to 22% by 2023. By 2040, it has been predicted that a whopping 95% of purchases will be made online. Clearly, e-commerce is the way of the future.
How can you set yourself apart from the hundreds of thousands of competing businesses out there? Through optimisation of your site, the quality of your product and the satisfaction of your customers. That sounds simple enough in itself, but achieving such feats may require the help of technology.
With that in mind, here are four apps that can enhance the performance of your e-commerce store. Not only can you expand your brand and reach more customers, but you can elevate your conversion rates and increase the happiness of your target market. These four apps can help.
Mailchimp
Someone who arrives at your website because they clicked on a link in a marketing email that you sent to them is significantly more likely to buy than someone who randomly ended up on your site after trawling the web. That's why investing in a robust email marketing campaign is highly advisable – according to the DMA, email marketing has a return on investment (ROI) of 3,800%. That's unbeatable.
As a result, you should look to partner your e-commerce store with a strong email marketing platform. With Mailchimp, you can automate regular advertising emails to your marketing list, schedule follow-ups for abandoned carts, and issue invitations to competitions or promotional offers at the touch of a button.

QuickBooks
You know what they say – look after the pennies and the pounds will look after themselves. Having a competent accounting tool in your back pocket is crucial to ensuring your books are always balanced, which can save a huge amount of time and resources, as well as no little amount of stress when it comes time to file your taxes.
Indeed, a cloud-based app like QuickBooks is becoming more of a necessity rather than a luxury, since many other companies will only work with others that utilise such a tool. Therefore, migrating your accountancy operations to the cloud can be instrumental in forming and maintaining excellent B2B relations.
Katana
One aspect of e-commerce which often flies under the radar of those in the driving seat is manufacturing. However, as the foundation upon which your business will live or die, it's important to devote the requisite attention to maintaining your inventory, making orders for raw materials, and outsourcing any work you need to.
What's more, an app like Katana can integrate with your QuickBooks bill of materials,  allowing you to complete the connection between your financial records and your manufacturing department. This allows for better management of your inventory and ease of updating your records.

Shopify Mobile
Did you know that 73% of all online sales are expected to be conducted on mobile phones next year? Having an e-commerce platform that can provide accessibility and an excellent user experience across all devices is key to engaging with your customers and ensuring they don't look elsewhere to satisfy their needs.
Shopify Mobile allows those e-commerce store owners using a Shopify platform to sync their products, orders, and customer profiles across all devices. You can even receive real-time updates about new orders while you're on the go and ensure that products arrive in double quick time at your customer's doorstep. Now that's a service worth writing home about.