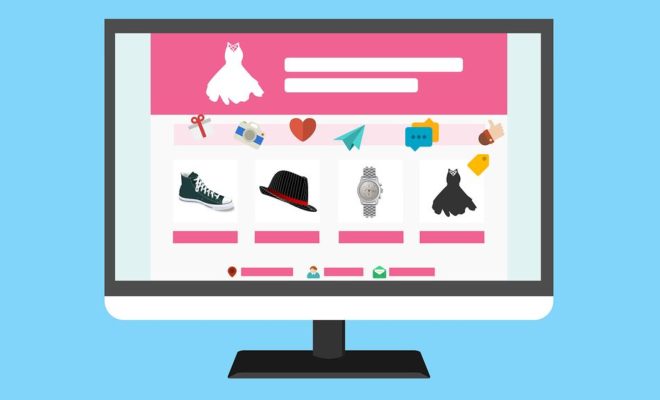 Business
Top B2B Marketplace Platforms in 2021
By
|
Do you anticipate an uptick in online purchases from your business and enterprise customers in 2021? A B2B wholesale marketplace platform enables your business to connect seamlessly with these buyers and expand your network outreach to other like-minded organizations without being overwhelmed.
It's a no-brainer that B2B market platforms can stimulate business growth and annual revenues by giving you access to new online stores, product catalogs, and divisions. However, the big question is: which platform should you choose for your particular business. In this article, we are going to look at not only one but six leading B2B market platforms in 2021. Here is a more in-depth look.
What is a B2B Marketplace?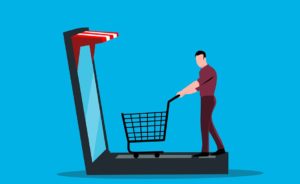 A B2B marketplace is a digital platform where businesses buy and sell products amongst each other, usually in bulk. The entities involved may include manufacturers, brands, wholesalers, suppliers, and other online ventures.
Key Features You Should Look for In a B2B Marketplace Platform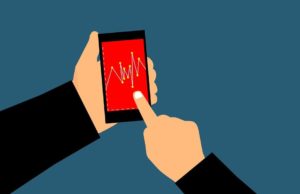 As a savvy B2B player, you will need to look into various features and functions of a marketplace before making a decision. Most of these features are prevalent across all platforms, but one stands out—intuitive user experience. According to the latest user experience stats, The Temkin Group notes that enterprises making $1 billion every year can generate up to an additional $700 million in revenues within three years of shifting their focus to improving user experience. Thus, user experience is something you would want to consider first.
Other features to look for in a  B2B marketplace platform include:
Self-service functions for a personalized experience- Buyers should have an option of placing orders directly instead of going through customer service representatives. Also, a self-service model means buyers can track their shipments and purchase history. This enhances personalized prices and re-ordering capabilities through the customer portal.
Multi-vendor capabilities- All vendors should be able to upload products seamlessly and set their prices. On top of that, they need features that support store design and layout customizations. Similarly, operators need control over the onboarding processes for vendors. This extends to customizable workflows for verifying products uploaded by vendors and powerful tools for tracking marketplace KPIs.
Request for Quote (RFQ) and lead management capabilities- Buyers need to negotiate with vendors, especially when placing bulk orders. Similarly, vendors will need corresponding workflows in the back-end of the system to process these requests.
All these features enhance the experience of the marketplace operator, B2B vendor, and end-user/buyer.
The Best B2B Marketplace Platforms in the Industry
The B2B marketplace industry is relatively new, making your selection shipments, you still have to handpick the best option that allows you to experience all the benefits of a B2B marketplace. For instance, a marketplace that leverages software management to facilitate virtual and secure money transfer will put you ahead of the competition. Similarly, a better sense of security means you don't have to worry about data breaches that can lead to untenable business losses. These 7 B2B market platforms give you a greater market potential to target and access a large pool of buyers and vendors across various industries:
1. Oro
The design and functionality of Oro cater explicitly to B2B business operations. Oro marketplace solution offers enterprise-grade solutions of any complexity and can integrate multiple third-party solutions with a help of its robust set of API. The platform serves as an open-source marketplace management platform, helping B2B businesses bring their most unique ideas to life. Vendors and operators also have unlimited access to Oro's CRM system to understand consumer behavior and trends better.
This enables you to offer a better experience and enhance customer satisfaction. Eventually, you'll retain loyal buyers who appreciate service that caters to their intricate needs and wants. Last but not least, OroMarketplace is a go-to option for your businesses building their marketplaces from scratch. Since it's a seamlessly integrated solution with an eCommerce platform, it minimizes your investment costs on integrations and implementations, as well as license fees.
2. Marketplacer
Marketplace offers a feature-rich market solution to connect with multiple vendors and buyers across various industries. The platform is scalable and compliments customized front-end solutions with data and insights. Moreover, Marketplacer supports event bookings and different POS for third-party shipping. What's more, it integrates with nearly all top-rated B2B eCommerce platforms, including Magento, WooCommece, and Shopify
3. Izberg
The Izberg marketplace platform is a go-to choice if you're focusing your business operations in the EU. However, it only offers back-end solutions that leverage APIs to onboard storefronts. Like Omnify, you can use Izberg for B2B or B2C operations. Izberg platform offers solutions to both digital and physical products. Moreover, the platform offers technical IT support on invoicing and payments, depending on your B2B needs.
4. Mirakl
With Mirakl, you don't have to worry about managing the front-end. Instead, you'll have access to pre-built connectors and APIs that integrate directly to the front-end shopping experience.
The platform offers customized back-end management solutions for B2B and B2C operations. Other features that make Mirakl stand out from other B2B marketplace solutions include data tools and product management and reporting functions. Also, this platform is compatible with reputable enterprise front-end solutions such as Magento, Salesforce, Commerce Cloud, and SAP.
5. Omnify
Omnify is an excellent depiction of "jack of all trades" when it comes to B2B marketplace platforms. You can create a B2B or B2C product multi-vendor marketplace to enable purchases (from multiple sellers) in a single order. This platform comes with hundreds of functions for customizing multi-vendor and end-user experience. For instance, the calendar management feature powers paid booking and cancellation. You'll also have access to the add-on modules to enhance the functionality of your marketplace. Omnify integrates seamlessly with Shopify and SAP.
6. AppDirect
AppDirect marketplace solution offers front-end and back-end capabilities. However, it inclines more on digital services as opposed to other solutions that support the sale of physical products too. Also, the developers built this solution originally for download products. AppDirect has powerful functions for better product management and seller onboarding. It integrates via API and customized solutions as well.
7. Spryker
A Spryker enterprise suite is a great option if you want to build a second or third marketplace on your existing B2B on the same cloud-native. You can also create a standalone solution on the scalable Spryker Cloud Commerce OS. Like other B2B marketplace platforms, Spryker has modular capabilities that enable you to create real-time offers for other merchants and manage transactions centrally. Additionally, you can build new features such as multi-merchant order processing, a merchant portal, and any other essential onboarding tools.
The Bottom Line
B2B marketplace platforms power your online sales and scalability while also improving the experience of your customers. Be sure to do in-depth research to understand the features of the B2B marketplace platforms currently available in the market to determine which solution matches your marketing strategies and requirements.