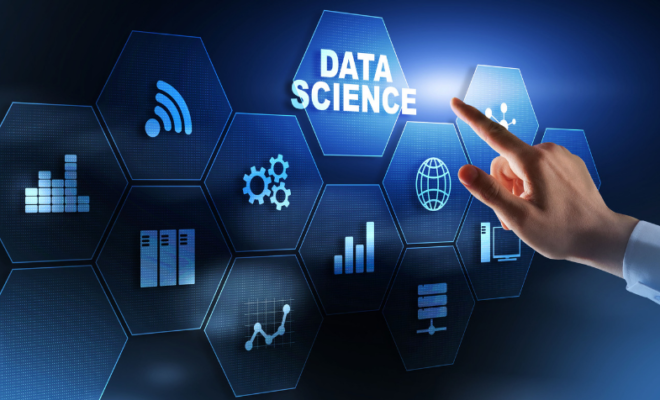 Business
Why you Should Have a Data Science Team in Your Organization?
By
|
In the world of business, data is a useful asset to any company today. In the age of big data, companies need to stay in charge of their data for effective decision-making. However, analyzing and scrutinizing big data is one of the most challenging things any startup can go through. Therefore, businesses should have a reliable data science team having members with a master's degree in data science with relevant work experience to make data analysis a walk in the park. This article gives you more reasons why your business should look forward to having a data science team.
1. Data Collection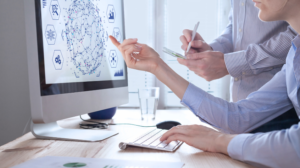 Collecting valuable data for predictive analysis is not that easy if you don't have the skills to do it right. When you have a data science team in a place, this work is simple. The team will use predictive analysis to analyze present and past data, which can suggest customer behavior and future marketing strategies. Note that knowing how your customers behave is central to developing a product that relates to them.
Data experts will try to correlate the data from various algorithms and statistical methods to bring patterns that can help your company streamline various processes, improve customer service and efficiency, identify investment opportunities, and learn ways to boost its revenue. For example, if you are running an online retail shop, you can easily use customer data to analyze the online shopping behavior of your prospects.
2. Social media analysis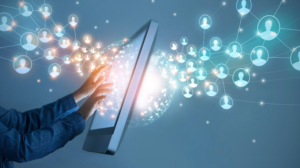 A lot happens in social media that your business needs to know if you want to drive most customers to your business. Leverage the power of digital marketing into your business and capture the attention of millions of customers looking for the best brands online.  You can use social media to influence your customers. Ideally, social media has the power to easily manipulate your customers' opinions. You only market your business online when you master the basics of digital marketing.
When you have a data science team, they will analyze social media conversion rates; provide you with real-time information on how to target consumers so that they think about your product. The team can survey to determine the impact of your brand product on the final consumer. They will also analyze if the final customer is feeling positive or negative about the final product. Your data science team will analyze customer feelings about your brand by classifying customer comments, tweets, and questions about the product or service you are offering.
3. Customer segmentation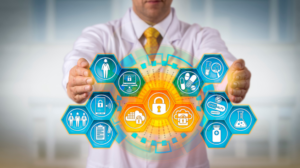 Another reason you should have a data science team in your business is to make customer segmentation swift. Your data team can find out a different set of customers and group them into different categories. Through customer segmentation, you can realize your prospects and customers' hidden and obvious expectations and interests. It means different customer preferences and expectations. You can have specific products that meet such interests with a data team. You improve your chances of widening the product range.
When you offer a wide variety of products and services, you can cater to different market segments and improve your profits in the long run. Your data team will use different mathematical concepts to find the unique differences and similarities in the customer base. They will discover things you cannot find without analyzing your data. With data science, you can easily group your customers based on their demographics, gender, and other parameters and focus more on target customers. It is also helpful to have a data science team if you intend to develop a marketing strategy to gain a competitive advantage in the market.
4. Model business processes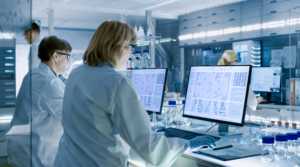 If you look forward to boosting business productivity and cutting operating costs in your business, you need a business model that works best for you. With data science, you can optimize modeling using various mathematical processes. For example, a logistics company may want to know the cost of fueling per truck, driver salaries, shortest routes, number of suppliers, deliveries available, budget, and trade-offs. By coming up with a business model, the logistics company can determine which of the various combinations of inputs will maximize profit.
5. Increase security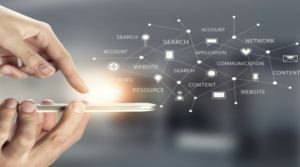 Every business has sensitive information that it should protect in all ways. You can use data science to protect sensitive information and increase the security of your business. For example, a commercial bank can use machine learning to discover and detect fraud based on deviations from the users' financial activities. Also, through the process of encryption, the data science team can always protect sensitive information in your business. The team will set a data privacy policy that ensures your business does not share or misuse customer-sensitive information with the public. Some of this information includes credit card details, medical information, and many others. There is a need for the ethical treatment of customer data as a business grows its customer base. This is another reason you need a reliable data science team in your business.
6. Streamline the manufacturing process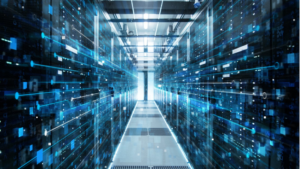 Another reason your business will need the data science team is to identify all the inefficiencies in the manufacturing process. In most cases, manufacturing machines gather a lot of data that is beyond the human eye to analyze. In big data, an algorithm can be set by the data science team to scrutinize and analyze the data. The data science team will set an algorithm that collects information and recommends steps your business should take to improve.
Final Thoughts 
Any business needs data to predict the future. Data analysis is useful for predicting future market trends, streamlining manufacturing, informing internal finances, and increasing business security. Your business will need a data science team to gather information, analyze the data, and recommend steps to improve your business. Having a data science team in your organization comes with many benefits. It is one way of taking data as a useful asset and analyzing the datasets and predictive models in ways that can help you predict future market trends and grow your business fast.