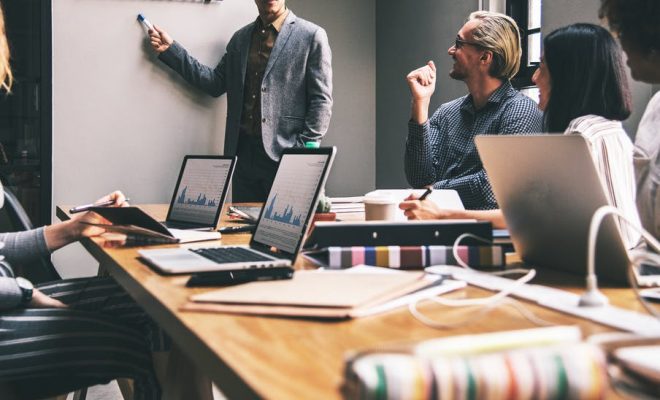 Business Strategies
Top 7 Digital Marketing Tactics Every Small Business Needs
By
|
Starting and growing a business in the digital age can be challenging, especially considering that there are millions of businesses clamouring for attention. It can be downright difficult to cut through the noise and be heard when the competition is stiff in any given industry. But don't despair just yet.
It is not impossible to penetrate the online market and make your presence known. The key here is to take advantage of some of the most effective tactics that can boost your business strategy. So, how do you know which ones are the best?
The clever minds behind Serpwatch have examined the latest digital marketing trends and come up with a brilliant infographic showing several marketing tricks and techniques for 2019.
Take a look at three of them to help you hone your marketing campaigns and grow your revenue.
Local SEO
Every business must have heard of search engine optimization (SEO). This gem is a godsend to marketers who want to increase their website traffic without having to pay a penny. But not many are aware of the importance of local search.
Customers who are looking for a local, physical store for the products they want to check out in person usually do a location-based search online. It usually involves geographical qualifiers including city, state, zip code, and "near me" terms. Google is good at picking up these qualifiers and delivering search results that reflect the geo-location.
If your business is not optimized for local search, you're probably missing out on hundreds, if not thousands, of potential customers from your area. In fact, 72% of consumers who performed a local search end up visiting a store within five miles. Don't get left behind. Start optimizing your website for local search and reap its rewards.
Social Media
Some of the fastest growing digital channels can be found on social networking sites like Facebook, Instagram, Twitter, and LinkedIn. If you are just starting out, it is ideal to grow your online presence through these social media channels.
They are the most suitable tools for building brand awareness, engaging and connecting with customers, and even increasing your conversion rate. Plus, you can do this without breaking the bank.
Having a functioning and optimized Facebook business page, for example, can help you promote your products and grow your following. It is also a great place to answer customer concerns and provide real-time solutions with the help of the comment section and private messages. Facebook also allows you to run ad campaigns based on your set budget so you can save costs while procuring its benefits.
Content Marketing
One of the pillars of digital marketing, content marketing can be found on any channel. When you are maintaining a blog on your website or running email marketing campaigns, content marketing is your best friend. This long-term strategy can help you attract potential customers, improve engagement, and build a stronger relationship with your loyal base by giving them valuable and relevant content.
Content marketing is beneficial to your SEO strategy as most search engines value evergreen content that helps customers get what they want and need, whether it is a better understanding of your product or a solution to their problems. Publishing high-quality content on your blog regularly can improve your visibility in organic search and generate more traffic to your website.
Studies have shown how B2C companies that blog more than 11 times a month got more than four times as many leads than their competitors. This is not surprising if you look at the number of buyers who do research and read content online before deciding to buy anything. That is why content marketing is an important marketing strategy, even for small business.
Running a business does not stop in producing and selling your products. You also need a long-term marketing strategy that will help your business remain effective and relevant in the long run.
In the infographic below, you will find many more marketing trends that you can learn and benefit from. Be sure to check it out and start working on your digital marketing strategy.