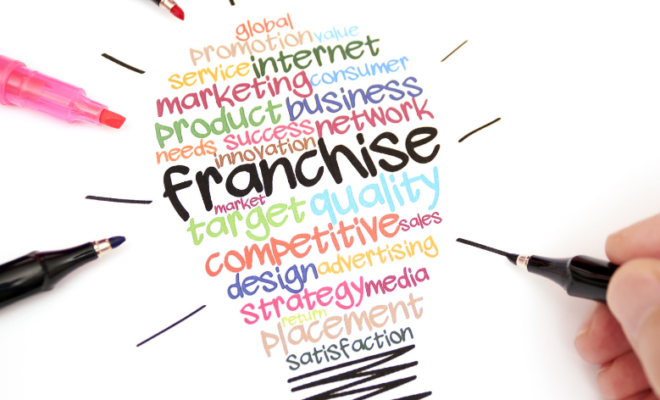 Business
Tips for Running Franchise business online
By
|
Understanding franchising
When the owner of a business (franchisor) gives the rights to a person or organization (franchisee) to run their business with the same business system as the "original' one does, it is called franchising. In other words, it's a form of business when other people have the right to distribute and sell the products or services in geographical areas the franchisor wants to.
For carrying out this, the franchisee, the person/organization who is responsible for distributing, gets charged an up-front fee to be able to work under the brand's name and system.
History of franchising and first famous attempts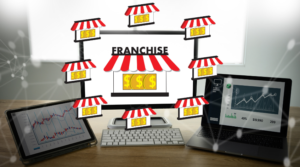 The first documented form of franchising goes back to a famous person we all know, well, Benjamin Franklin. He had franchising (formerly called co-partnership) with Thomas Whitmarsh in 1731 in Philadelphia, where the latter had to print Franklin's writings, meanwhile buying the printing materials from Benjamin Franklin. Besides Thomas Whitmarsh did not have the right to cooperate with others, while Franklin could. This was one of the first attempts of franchising in history.
And it follows the I.M Singer & Company case when we have the experiment of modern-day franchising. M. Isaac Merrit Singer was the creator of Singer sewing machines, which are still in high demand due to their quality. The singer was the first not in creating the first sewing machine but the one that sewed more than 900 stitches per minute, a speed that exceeded those time sewing machines.
And because women in factories sewed everything by hand, the fast sewing machine was a genuine invention. It became widely used equipment in the 19-rd century and the idea of franchising worked at its best. M. Singer found specific business people from different geographical areas, who would distribute the sewing machines and sell them, besides they had to teach the consumer how to use the equipment. But before the partners could distribute and sell the machines, they were charged beforehand, thus being responsible for the further evolvements.
And the other famous franchising method was that of Mc. Donald's. In 1954 a salesman, Ray Kroc, who sold milkshake mixers, came across a small hamburger stand in California. The stand belonged to the McDonald brothers who bought too many milkshake mixers from Ray, had consistent profit but because of the low-cost food, they had no remarkable achievements.
Ray Kroc bought the license to distribute their small business in other areas and after some years, as a result of his persistent goal, Ray Kroc became the senior chairman of McDonald's. And due to him, today we have 30.000 McDonald's restaurants all over the world.
Types of franchising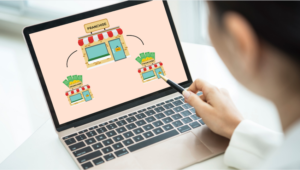 The basic types of franchising include:
Product-distribution (traditional)
This traditional way of franchising is great for large products like computers, cars, different household appliances, etc. In this type, the franchisor gives the licenses of the trademark but not the business full system, that is how to distribute and sell.
Business- format franchising
In this type, the franchisee gets licenses for not only the trademark but also the whole business system, the plan how to sell the product or service, besides they can get consistent training and maintenance from the franchisor. This type suits mainly restaurants, hotels, fast food, and others.
This type of franchise usually doesn't require many investments and is wildly used worldwide. The target of social franchising is the people living on very low income that is about 9.2 % of the world population. This type of franchising provides the access to specific products and services that are in high demand, such as drugs, pharmaceutical products, primary services concerning health, education, agricultural products, and water.
It doesn't matter what type of franchising business you have or are intending to have, you should first and foremost learn some tips and techniques for its efficiency.
Effective tips for marketing franchise business online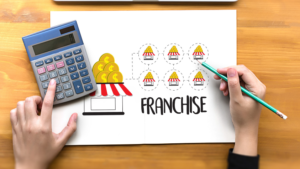 In addition to traditional ways of presenting and advertising your brand or trademark, and especially franchised ones, now we have also online marketing. It is the most effective way of advertisement nowadays and if a business 'isn't online' we hardly remember of it.
Though the main part of purchases is made just in stores, the consumer always wants to check it beforehand online, through social media and websites. People want to get acquainted with the brand, the products or the service's availability, and the nearby stores before going to the specific store. They look for reviews, read and compare them with other brand's reviews and thus make a decision whether to make a purchase or not. This means that the brand, whether it is franchised or not, must definitely use online marketing.
Multi-location marketing should not only rely on traditional advertising campaigns today. You should try to keep up with marketing trends to be competitive. No one who buys a Franchise wants to be involved in Digital Marketing. So, you better turn to a Marketing Agency and rely on specialists who will happily do the job instead of you. You just have to fill in the name and the working mail address of your franchise business, then you'll receive template campaigns which will save both your time and money as well as will take your business to a higher level.
Emotions on social media help sell
Yes! Today the emotions from the brand's specific content can sell more than an advertisement. When a product or a service is targeted cleverly, It will arouse the 'right emotions', will 'solve' the problem, and thus will surely meet your expectations; that is, the potential customer will be brought to you with the help of the right text.
When it comes to deciding which brand/product, or which service to use, we first remember the ones
we have heard a lot, b) we have seen others use a lot c) we have had a touch with.
These are the main factors that affect our choice and if your business doesn't have too many customers yet, you should try to keep the potential customers connected with you. Always keep the conversation between them through mailing, social media, or other ways. Don't be afraid to ask for feedback, organize exhibitions, press releases, sponsorships, and so on. There are too many ways to keep in touch with them. Try everything to be the trusted one.
The trends and graphic designs of online marketing are changing rapidly and if you want your franchise business to grow you shouldn't forget about updating the website. People love freshness.
The ordering system is important
 The ordering system should be in order. Try not to have even a slight 'mistake' which will cost the inconvenience of the buyer, who could have been your potential partner. Make everything simple 'not to scare' people.