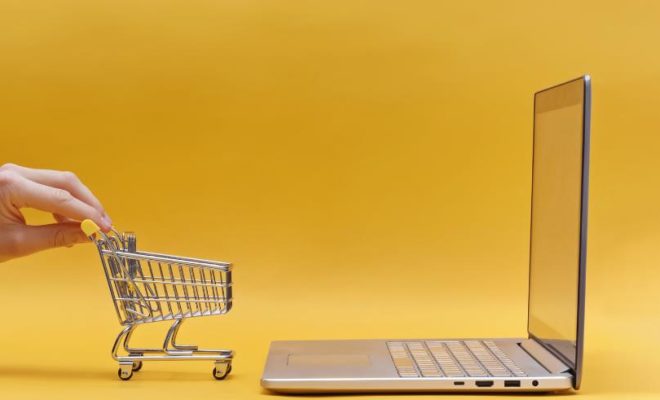 Business Tips
6 Ways to Improve eCommerce Customer Experience
By
|
Shopping in this decade is a lot different from when we were kids. The retail outlets, with their bright shiny lights, loud music blasting from the speakers and a slew of sweaty, impatient bodies storming in and out in a distracted frenzy, have been substituted for online stores.
Now to weather competition and thrive in this budding market, retailers have had to introduce an online version of their stores. Some newer stores are entirely online with an e-commerce platform and no physical location.
E-commerce has become one of the most valuable industries worldwide since the invention of the internet and has experienced tremendous growth. E-commerce has enabled customers to easily buy goods and services from the convenience of their homes using any technological device of their choice.
Yet, as e-commerce has grown, the competition has intensified, and companies now need to concentrate on enhancing the customer experience to stay on top of the game.
E-commerce customer service is the process through which online businesses help customers with anything from making decisions about purchases to addressing problems while establishing a seamless customer experience across channels and platforms.
There are methods e-commerce stores can implement to elevate their customer experience. Let's take a look at some of them.
6 Ways to Improve eCommerce Customer Experience
1. Personalisation
You don't have to become tea buddies with your customers; however, you need to make them feel they are your only priority during their shopping. Personalisation is one effective way an e-commerce store ensures improved customer experience.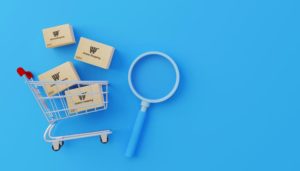 Some things you can do to add personality to your e-commerce store:
Talk with your customers in their native language. This can be done with the help of a chatbot or a language-translation tool
Use their browsing history, purchases and interest to tailor recommended products to them
Address customers by name or initials when sending an email
Attach a thank you note after each purchase
Offer discounts on recommended products
2. Fast and Reliable Delivery
While making an online purchase, customers anticipate a quick and dependable delivery. If a product is not delivered on time, your customers will feel dissatisfied and may stop making purchases in the future.
Of course, there are situations beyond your control that might impact delivery, such as weather conditions, emergencies, etc.
However, it remains your utmost duty to inform customers of any delivery delays and provide a resolution time. Speedy and reliable delivery is a guaranteed way to improve customer experience. This can be done by outsourcing third party logistics and providing various delivery options, including same-day, regular, and next-day delivery.
3. Mobile Optimisation
Another way to improve customer experience is to optimise your website for mobile use.
Due to the proliferation of mobile devices, an increasing number of customers are browsing and making purchases online using their smartphones and tablets. So if your website's UI is not user-friendly, takes too long to load, and has an improper arrangement, your customers won't make it to checkout.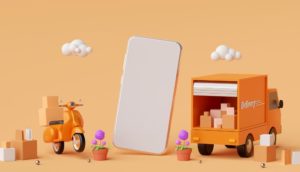 Review the following to ensure your e-commerce store is mobile-friendly:
The mobile store should be easy to navigate
Confirm that all links and buttons are working properly
Reduce the number of banner Ads
Ensure that the designs are responsive and adapt to various screen sizes
4. Simplify the Checkout Process
Complex checkout procedures are one of the main reasons customers abandon their shopping carts in e-commerce. If the checkout procedure is overly challenging, laborious, or demands excessive amounts of data, customers are more likely to abandon their carts.
You could streamline the checkout process to improve customer experience by enabling smart form filling, including multiple languages service, and providing multiple payment options. Customers also prioritise airtight security and privacy during checkout.
The checkout process is a long game and should be tested often to make sure the best practices are implemented. Also, it'll help to study your customer analytics to see what works best for you. Send survey emails and forms to hear directly from customers on areas to improve.
5. Provide Excellent Customer Support
While making an online purchase, your customers should receive outstanding customer service. You should deliver exceptional customer care through all channels in your e-commerce store, including email, phone, and live chat, to enhance the customer experience.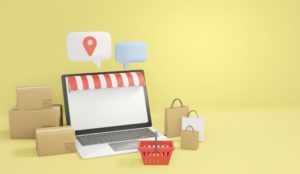 Also, you should provide rapid responses to customers' questions and timely resolutions to their issues.
Furthermore, to continually provide support, you can enable automated self-service like FAQ sections, knowledgebase, segmented catalogues, programmed Bots, etc., to tackle simple customer tasks.
6. Offer Loyalty Programs
Do you know the power of loyalty? With e-commerce, loyalty programs are a valuable tool for enhancing the customer experience. Customers who participate in loyalty programs receive discounts, free delivery, and special incentives for their support.
Client loyalty programs assist you in creating lasting connections with your customers. And your conversion rate would be higher the stronger that relationship is.
You will learn more about your customers' behaviour by using customer loyalty programs, and you can improve customer experience by using the insights you gain from a customer loyalty program.
Final Thought
E-commerce has grown to be a crucial component of the global economy and provided new opportunities for companies to market and sell their goods and services.
By personalising their offerings, offering fast and reliable delivery, optimising their websites for mobile devices, simplifying the checkout process, providing excellent customer support, and offering loyalty programs, you can improve customer experience and obtain a competitive advantage in the e-commerce industry.