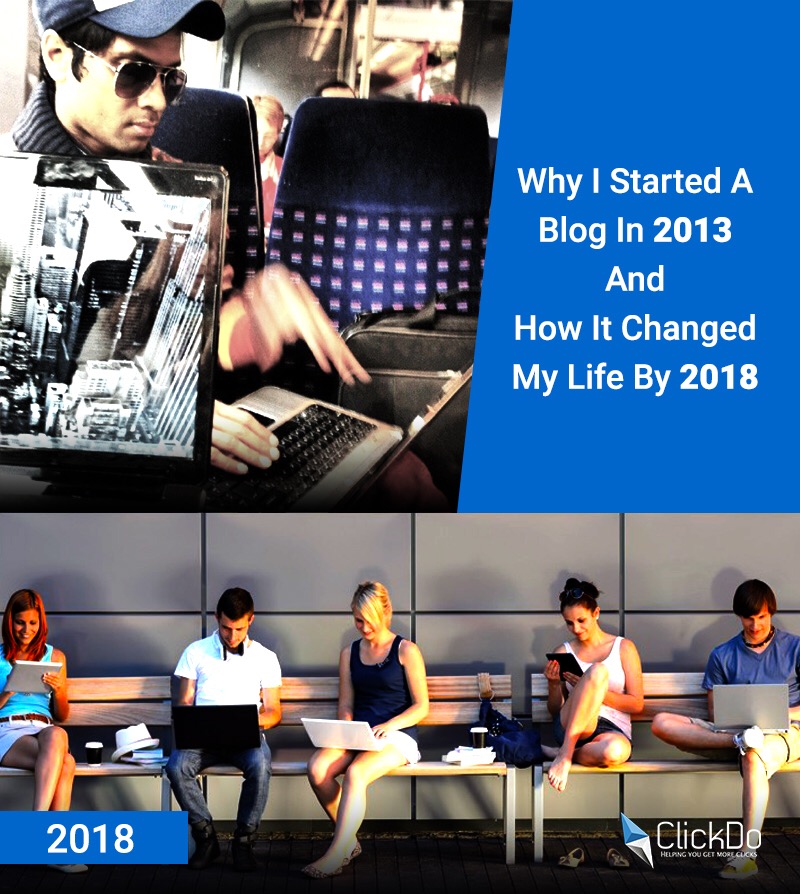 Make Money Online
Why I Created A Blog In 2013 And How It Changed My Life By 2018
By
|
Creating a WordPress blog back in 2013 was the best thing I ever did. I was working at the Koito office in Worcester where I studied and lived for over 3 and half years. The first blog I wrote was https://www.fernandobiz.com/blog/ and you can see how I've written back in 2013 and my goal was to pass 100 unique visitors per day from Google organic traffic. It was extremely difficult, but I was determined and therefore kept writing and figuring out how to get traffic to my WordPress blog. The first thing I would do when I woke up was, check the stats and see how close I was to passing the 100 organic visitors mark.
I still remember the day I passed that mark, I was the happiest person alive. I knew I was onto something and that I could figure this online blogging thing. As far as I can remember the best hit I achieved was over 190 organic visitors and that was when I didn't know much about how to do SEO for a WordPress blog.
I kept writing about what I enjoyed, what I read and how I saw myself in the future digital economy.
Why I created a blog in 2013?
When I was working at my corporate job back in 2013, I would constantly browse the net during my free time. I read and gain knowledge on how people made money online and soon realized that blogging was the way to start my journey. That's when I started to read more books on blogging, such as how to start a blog that matters, how to make money online, and the techniques that are vital to grow a blog and make money online.
That was the time I came across an article about rising industries in the future, and it was exactly what I needed because I was searching for a skill that would be in demand in the future.
I was desperate to find a way out of the traditional corporate 9 to 5 work life.
What inspired me to join the Laptop lifestyle & new riches?
As luck would have it, a book called The 4 Hour Work Week got to my hand in 2013. It was a Godsend as I was so keen to learn the Laptop lifestyle skills.
To be honest, I hated going to work in the mornings. When Sunday evening came around my stomach would churn, as I despised the thought of going to work the next day. The job at Koito wasn't hard or anything, but I knew it wasn't for me, I was meant to do something else.
I kept looking for ways out, reading about how people travel the world while working online and earning money made me want it more than anything else.
Learning SEO skills to rank on search engines
Most of the content I read talked about how blogging was a great way to make money online. So, I started to dig deep into the strategies required to make money online. I realized that if I learnt SEO and applied it to my blog then I would get more traffic, which in turn would rank my blog higher up on the search engines.
My next move was to learn everything I could about SEO. The article I had read about SEO was burning holes at the back of my mind.  I knew what I had to do, I dug deep into consuming knowledge on Google search engine optimization strategies. I applied all I read and learned to my blog.
First aha moment
One of my university friends Lorelie, contacted me one day to say how much she enjoyed the article I had written on "How to Find Clients ". That was the moment I realized that I could actually write about the things which I wanted to learn and that it could also help others in the process.  What I was doing was adding value to the world.
Then it came to a point where I wanted to leave my job and move to London. I was quite confident that I could find a way to make money online or become a consultant.
I came up with a few services which I could provide through my blog. I wanted my personal brand and face to be promoted on the web through fernandobiz.com.
www.fernandobiz.com started to receive over 500 visitors per day from Google. The most I had was over 800 unique visitors in a day and that was incredible. I had Google AdSense on my blog and it was making me some money. I remember the first time I saw it go over £5, I was over the moon, because now I knew I could make money online by blogging.
ClickBank Story…
Then I started doing ClickBank affiliate products, though the most I made was $100 checks it honestly felt as if I had won the lottery.
So, the time came for me to leave my job at Koito and move to London.
I shifted to London in November 2013 and that's where I started the elite game of blogging with a strategy.
I wanted to make money from my blog, I wanted to find clients online and fernandobiz.com helped me in all that.
I wrote long 800-word posts about how to start a WordPress blog, how I can teach anyone on starting a WordPress blog, how to do local business SEO and I even posted about my being a "freelance SEO Consultant in London" and boom life changed!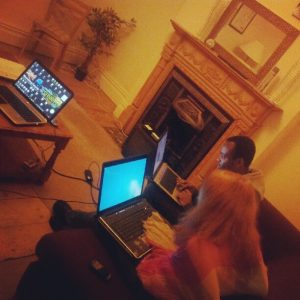 Initially, I made money as a blogger by teaching others how to start a business blog. I started by charging £125 for a full day training and I would teach all day long, somedays till midnight until the person acquired the skills to start a blog.
I was so happy to earn the £125 because that was more than I ever earned in a day doing a corporate job.
I would pitch to anyone and everyone and convince them to start a blog, I would even persuade guests at house parties (that people hosted at the house I used to rent; a small box room in Queensbury, London) to learn WordPress skills and SEO for their blogs.
Oh, and I forgot to tell you, that by then I had also self-published two books on Amazon.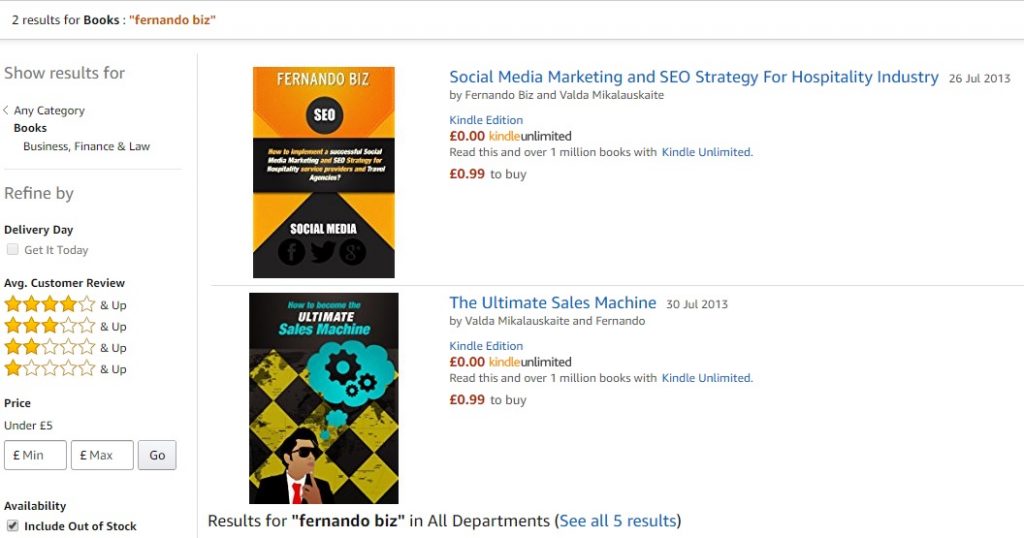 I wrote both books during my office breaks at Koito and I'm glad I did that because it has helped me become who I am today.
Starting my first blog was the beginning of this great journey of building ClickDo and 3 other companies > SeekaHost, ClickDo Media in Liverpool, UK and ClickDo Solutions (Pvt) Ltd. in Sri Lanka. Also, the 4th ClickDo Dynamics is getting ready with the bank accounts and the company name is to be approved in India for the latest company with the Indian team, lead by Logesh Kumar.
I applied my knowledge in blogging to build the online brand, drive traffic and make money via web channels.
If you have read this post thus far, then I would highly encourage you to start a blog and develop your digital skills.
I have put together a page that shows you how to start a blog with WordPress and do the SEO by yourself. It's my gift to you and you can watch it and easily start your own blog.
If you have any questions or concerns about creating a blog, hit me up on Facebook or contact me through this blog.
It's a pleasure for me to see you starting a blog and if you have financial issues I'm more than happy to provide you with free web hosting from SeekaHost. I'm blessed to be able to afford to do so, and I want you to get started as soon as possible and be free to do what you love, living and traveling to places you only dreamed of!