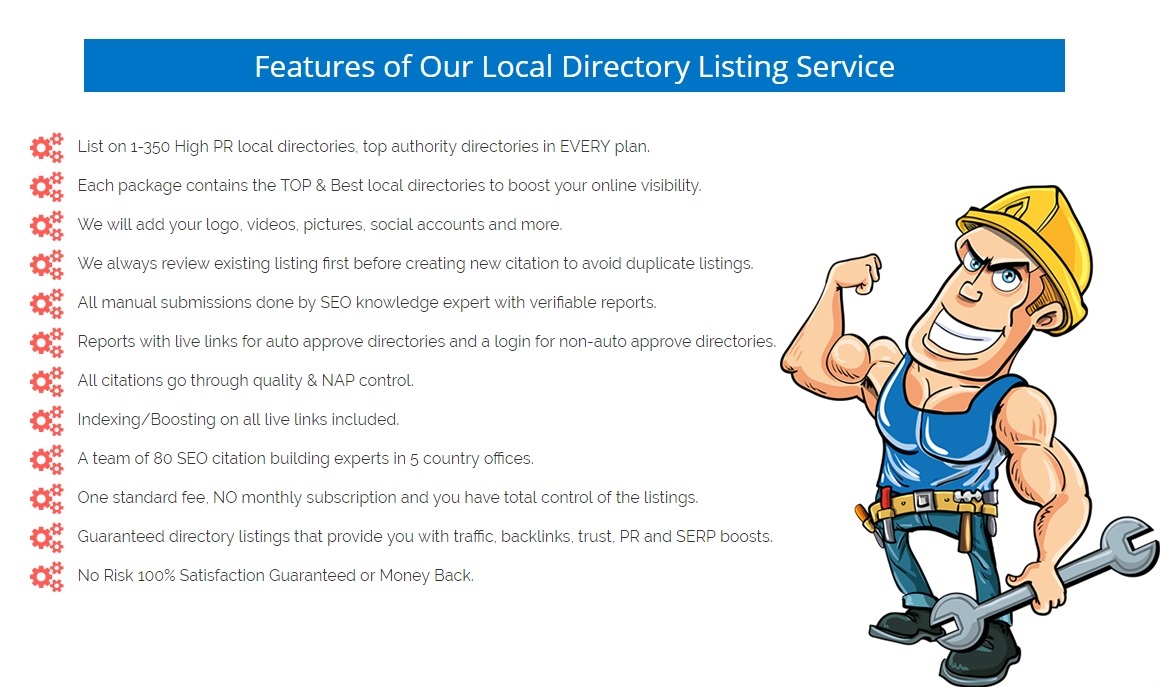 Local Business Marketing
Why you need local business citations?
By
|
If you are running a local business in the UK, you need Local business citations. And if you are a local business SEO consultant you surely need to get done the citations right to get local map pack ranks on Google!
So let's looks at this case…
What Are Local Business Citations?
Citations in general may refer to the process of quoting or giving reference to someone else, their work or another source in your own work.
Local Citations in business can simply be defined as having a company, its identity, details such as contact information and address, its products and services and aspects such as goals and visions being mentioned, quoted or listed in another source or sources such as websites, blogs and local listings.
Hence a citation, on the internet is the acknowledgement of a company's name, identity and contact information by the many search engines and web crawling applications using the concept of algorithms and tentatively the Search Engine Optimization (SEO).
Citations over the internet especially on Google search engine platform, have the following aspects:
Citation number which is one of the most important factors run among the among websites over the internet that are highly ranked by Google.
A citationsource quality which is the factor of having your company cited on websites that are rated highly by Google within your industry.
Citation source local authority which basically means having the need to figure out sources of citations with relevant and high authority with regards to the location and demographics of the company's target audience.
Why you need to build local business citations
A company or business will always have competition for a product or service cannot be unique. This competition drives these companies to put it extreme strategies that will ensure their intended audience choose them over their competitors in business. Citation plays a big part in this with regards to the online platform since it builds the online presence and credibility of the company. This makes the company viable and highly ranked hence able to compete and reach the audience or consumers in their niche.
Building local citations is good for the company as well as the audience. It is essential for the audience or target market of the company in question to get information about your company, its products and services, address and contact information once they search the internet, search listings and local directories. Hence the company has to listed or cited in the appropriate websites or directories which makes it easier for a consumer to get information about it. For instance, if a company deals with the sale of home appliances, once a consumer searches an appliance such as an electric kettle, the company has to be cited in websites such as Amazon or Alibaba whence the consumer can know how to get the appliance from credible sources that refer your company.
Information about a company cited in all the relevant platforms, websites and directories should be consistent and be unambiguous. This allows for the target audience to easily understand what the company is about, trust it and hence seek its products or services. Search engines such as Google work with this consistency in citations of a company in order to give quality and efficient results once a consumer searches for what such a company offers. It is also important for a company to keep monitoring and checking that information cited about across the web and all sources lack error, the information is updated with any change in the company's dynamics. The lack of consistency in the information cited about a company and the presence of incorrect or outdated information may lead to the company being rated poorly by the top search engines.
Citations of a company enhance the concept of Search Engine Optimization (SEO) and this company will have a higher ranking among the search engines that consumers use to search information. This will give the company visibility on the internet, the company will be able to maintain its unique brand and the company will have a competitive edge in its market niche.