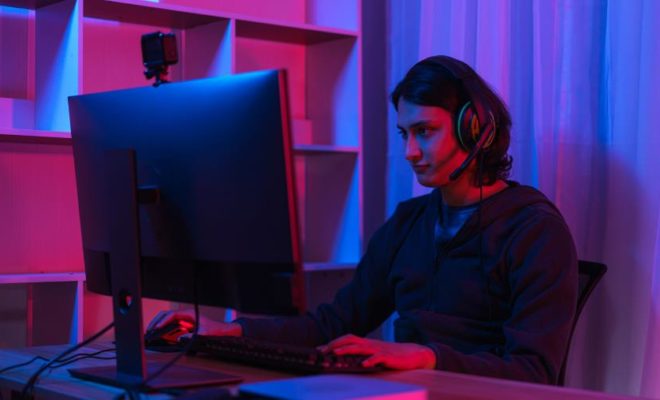 Technology
How to Create a Gaming Channel on Twitch?
By
|
Twitch is an online platform that allows users to watch and steam live video broadcasts.
While it takes in, for example, music and sports events, it's best known (and most used for) the live streaming of video games. If you're a regular viewer of Twitch channels and love to game, you may be considering creating your own gaming channel: you'll be joining two million other streamers, roughly 17,000 of whom are earning serious money via the Twitch Partner program.
Use the handy guide below to help you get your Twitch gaming channel up and running; we'll discuss everything from software requirements to gaming music – and you may be surprised at just how quickly you'll be going live!
How to Create a Gaming Channel on Twitch?
Check Your Internet Connection
Getting your channel set up is easy; you'll just need to follow the step-by-step instructions on the platform itself; however, before you do so, there's some vital equipment and software you'll need to have in place.
Firstly, you'll need a high-speed and stable internet connection. The last thing you want, as you're trying to get your channel established and build a fan base, is for your viewers to encounter lots of annoying buffering or for your connection to cut out altogether.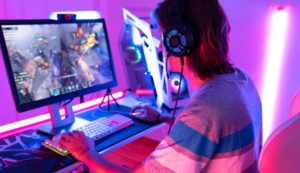 You should have an internet upload speed of at least 3.6 Mbps – this will allow you to stream in 720p resolutions at 30fps. If you want to stream at higher resolutions, then you'll require an increased upload speed.
If you'll need to change your internet provider to ensure this speed, check, before signing up, that there will be no issues with downtime: you'll need as stable a connection as possible.
High-Quality Gaming Device
If you plan on using a PC to stream, then you'll need to make sure it's powerful enough to do the job properly. This means that your PC should have a Core i5-4670 processor (or AMD equivalent), 8GB of RAM, and be installed with Windows 7 or newer. You will also need a high-quality graphics card.
Alternatively, if you'll be streaming via a console like a PS4 or an Xbox One, these devices have the adequate built-in capability, so you're ready to go on this score.
Webcam and Microphone
Your webcam and microphone should be high-quality, too, to provide the best experience to your viewers. The webcam you use should support 720p resolution or more; you may also want to choose an option that incorporates additional features such as light correction and autofocus.
For your microphone, you have three options. The first is a headset; this choice is cheap, easy to set up, and perfect if you're planning on streaming as a hobby or semi-professionally. The sound quality is fine but won't compare to other more professional options.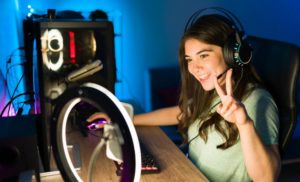 You could opt for a desktop mic: this is also an affordable choice and allows you to keep your headset and mic separate. There are lots of different types of desktop mics on the market, so you can go for the one that best suits your needs.
Finally, there's an arm-mounted mic. If you plan to stream on a professional level, then this is what you'll need. It's usually the most expensive option but offers premium sound quality and will allow you to move the mic around into multiple configurations.
Streaming Software
To stream via Twitch, you'll need streaming software. Happily, two of the most popular options are free! XSplit and Open Broadcasting Software (OBS) are solid choices. The former offers additional features and extras, but to access these, you will need to pay a subscription charge.
Get Branding
Finally, before heading over to Twitch to set up and register your channel, think about how you're going to brand it to differentiate it from the competition. To this end, consider designing a logo that's unique, attractive, and professional-looking. There are plenty of free logo generators online that you can use to create a beautiful logo fast.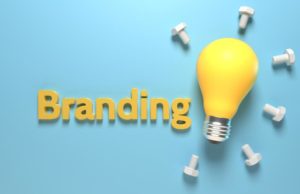 As part of this branding, you could consider using gaming music to play at the beginning or end of your stream to further help your channel stand out. Check out some royalty-free options for a cost-effective way of doing this.
Get Set, Stream!
Once you've got your equipment and branding in place, head over to the Twitch platform and follow the step-by-step instructions to get your channel broadcasting live.
To help build up your following and gain a loyal audience base, think of ways to advertise online your new channel. Social media is a great tool: why not set up a Facebook or Instagram page dedicated to your channel? And to get started, direct friends and family to this page, and ask them to share it as widely as possible.
Other ideas to promote your channel include running a giveaway competition, blogging about your Twitch stream, creating discussion threads about it on Twitter, and uploading your streams to YouTube. To help grow your audience, set a streaming schedule and stick to it, and try to interact and engage with your audience as much as possible – offer advice and ask viewers to message in with their own tips and hacks, for example, or run regular promotions.
Creating a gaming channel on Twitch is easy, and getting yours up and running could be the start of a great new hobby – or a lucrative new side hustle!