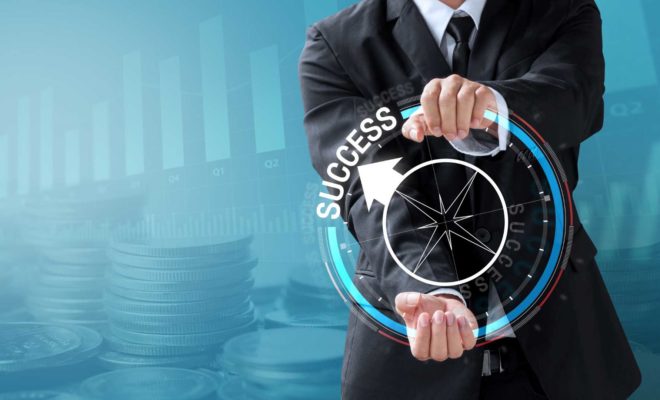 Finance
The Top 5 Financial Habits of Successful People
By
|
Success is different for everyone. Yet, we can all agree that successful people are financially stable and earn enough to live comfortably. Of course, there are many other perks to being one – these are just the basis.
But by implementing their essential financial habits, you can already turn your life upside down. So, here are the five main steps successful people follow daily.
The Top 5 Financial Habits of Successful People

1. They Set Goals
When it comes to finances, successful people know there's no place for short-term gratification and impulsive decisions. They often look into the future and try to understand where they want to end up. So, they set goals and follow the pre-planned path.
In addition to writing out goals, try to establish how you'll get there and what tools you will use. Set time stamps for every objective and make sure to document your progress. By noting this down, you'll inspire yourself to move forward and continue chasing the goal. Make sure your goals are realistic and clear.
2. They Live Within A Budget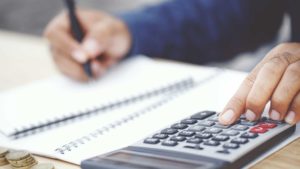 Budgeting might seem like a basic everyone knows about. Sadly, that's not the case. And the lack of budget can easily offset any goal. Thanks to a clear budget, you'll be able to see how much you earn, what you splurge on, and the sum you have left over. Without it, you'll be lost in overspending. No one wants to live on the bare minimum for the second half of the month, right?
Having a set budget lets you plan and establish goals better. You will know where you stand at any time. In addition to that, you'll be able to save smart and minimize unnecessary spending. To achieve financial security and independence, try these budgeting methods:
50/30/20;
envelope;
zero-based;
incremental;
activity-based.
3. They Invest Wisely
Did you know that around 55% of US citizens invest in stocks? That shouldn't be a big shocker since smart investments are also a basis for financial success.
But to make it successful, you should establish an emergency fund within your reach first. Secondly, save up to 15% of annual income and invest it in the retirement account. And third, choose at least one out of three main investment ventures to earn money over time. These can be:
Real estate. Property is one of the oldest and most profitable long-term investments. It's a lot wiser to purchase a property and not pay rent every month. Moreover, this investment can earn you more money if you rent it out.
Investing in cryptocurrency can be more risky. But as long as you research the market and every token and become aware of scams, you can earn a buck on crypto. You don't even have to invest your money to start! There are countless tasks you can complete to earn crypto – you can get it even as a passive income.
Given you're chasing long-term goals, choose stocks. They're outstanding at building wealth and can be a very safe investment. To start investing, contact a trusted financial institution and open a brokerage account. Make sure that you diversify your portfolio. It should consist of various stocks and sources.
4. They Work On A Strict Schedule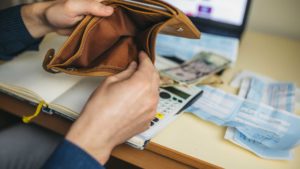 A lot of work goes into financial success. We're not just talking about establishing goals and setting a budget here. Most of the time, it's your actual job. Some people are busy with full-time positions. Others are trying to manage a business or work freelance. Either way, you should work on a strict schedule.
Learning to prioritize your tasks and keeping a list of every work goal is what you should strive for. Successful people don't go through life disorganized. And time is a priceless resource when it comes to success.
If you've never tried working on a strict schedule before, start small. Take up microtasks like completing surveys and writing reviews at first. Try to do them at the exact same time every day, and build your scheduling habit until you're actually satisfied.
5. They Seek Advice
Doesn't matter if you're just starting your success journey or already reaching the big goals – everyone needs advice. And even the most successful of all don't know every secret to wealth. So, don't ever stop learning. Be self-aware and ask for help where needed. In finance, this includes:
tax professionals;
investment experts;
estate attorneys, and others.
Every path to financial success is different. Depending on your goal, it can take you months and even years to define yourself as successful. Yet, don't ever give up! This journey will pay off when you finally realize how far you've come.