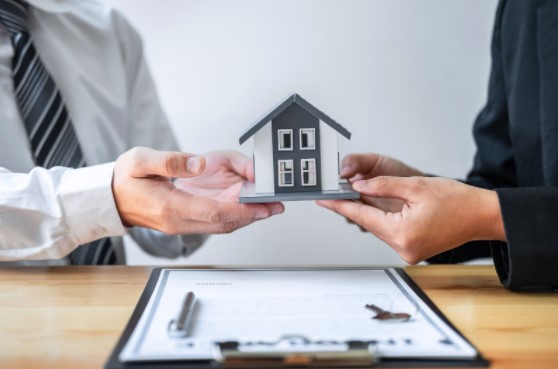 Home & Living
How to Purchase Premium Properties Internationally?
By
|
There are a plethora of reasons why an individual may choose to purchase an international residential or commercial property. In some cases, relocating for work requires a new residence. In others, investing in opportune real estate or purchasing a holiday home is a desirable long-term investment.
Whatever the case may be, premium properties often require securing a large mortgage and navigating the complexities of law present in the country where the property is being purchased. When seeking to purchase premium properties, in particular, nobody wants to leave any room for error.
As such, let's walk through how to purchase premium properties internationally that require a large mortgage.

How to Get a Large Mortgage?
Even the most successful people may not be aware of the particulars of purchasing a premium home or property in a different country. Many will wonder how to get a large mortgage that secures the purchase of a luxury home or property. Ultimately, the process involves navigating the details of interest rates, laws regarding international/non-citizen purchases of property, whether the property is to be rented, and more.
The first course of action when seeking a large mortgage is to enlist the services of an international mortgage advice brokerage. One such example is Enness Global Mortgages, which has helped clients from all over the world for more than a decade. Specializing in residential mortgages, buy to let mortgages, bridging finance, and more, experts like them help answer all of the questions that buyers have when purchasing premium properties internationally.
Arrange In-Person Inspection
Purchasing premium properties internationally can be a logistically-difficult process even for those with no financial or occupational limitations. However, allowing an agency or brokerage to commit to a purchase without first inspecting the home or property personally can be a nightmare waiting to happen. There could potentially be major problems with the property that aren't visible or obvious in a real estate listing.
Rather than accepting what is promised, prospective buyers should take the time to visit the locale and inspect one or more relevant properties personally. Additionally, it is advised to familiarise oneself with the surrounding area as well. For example, does the neighborhood, city, and/or region have the amenities and infrastructure necessary to support the desired business or quality of life?
Click here to learn about what could potentially go wrong when international properties aren't inspected in-person.

Navigate the Tax Liabilities and Concerns
Before committing to any large mortgage for international property, a buyer must verify the impact on finances that may occur through other means. In some situations, a land trust may be required to secure a premium property (when non-citizens aren't permitted to own property). In other cases, there may be unique tax considerations that impact finances both in the native country of the property owner and in the country where the premium property is located. As one notable example, UK residents must disclose international rental income from international properties and pay income tax on the earnings.
There can potentially be large financial and tax-related penalties for purchasing a home internationally and not disclosing this ownership via domestic tax disclosures, so buyers must verify all considerations before making any commitment.
Ultimately, securing a large mortgage for a premium property can be done via the assistance of brokerages and proper research on the laws of the countries where the property is located and where the buyer resides. Any prospective buyer should consider these recommendations carefully before beginning the process of securing an international mortgage.