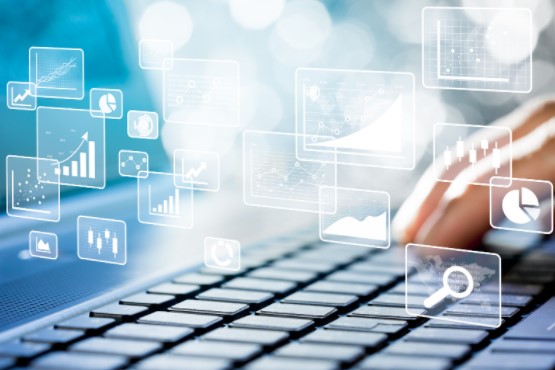 Business Strategies
How Data is Empowering Experience Related Purchases?
By
|
In the digital world, data has become the most useful asset for most large and small businesses. Companies rely on data to customize their brands and create customer-centered services.
For online retail stores, big data is useful in optimizing landing pages and creating an appealing shopping experience for target customers.
This article looks at some four ways of how data is empowering experience-related purchases.

1- Cloud Computing Is Ensuring Real-time Accessibility
There has been an advancement in the way businesses enhance customers' experience through connected data sources.
Customers can access information about their brand by simply visiting the company's website right on their phones. Information on the internet is readily available to everyone with a phone or tablet to retrieve with a click. Accessibility of information is now easy because of cloud computing.
For instance, in the health sector, therapists can now communicate with their patients in real-time and answer some questions that they may have right in the comfort of their homes. It is also easy for a business to get immediate feedback about its products and services when customers can access their website anytime and drop a comment.
In addition, it is hassle-free for a business to personalize the customer experience when customers are given a platform to share their views. Cloud computing has also facilitated team collaboration. Companies can now cut overhead costs by enforcing remote work.
2- Artificial Intelligence is Transforming Data Collection
Artificial Intelligence has completely transformed the way companies collect and process information from customers. It has helped marketing departments in most companies to understand what works best for customers and come up with customer-centered marketing campaigns.
The most obvious impact of AI in enhancing customer experience is how it has reduced customer waiting times. Traditionally, customers would call customer support when faced with simple issues, which can now be handled with AI.
There are tools like Omniconvert that are revolutionizing customer experience by revealing insights to retain a loyal audience.
Companies now rely on chatbots and automated live chats to respond to random and frequent questions that customers have about their brands.
For example, in the below image Mercato uses an AI chatbot where customers can chat with the support.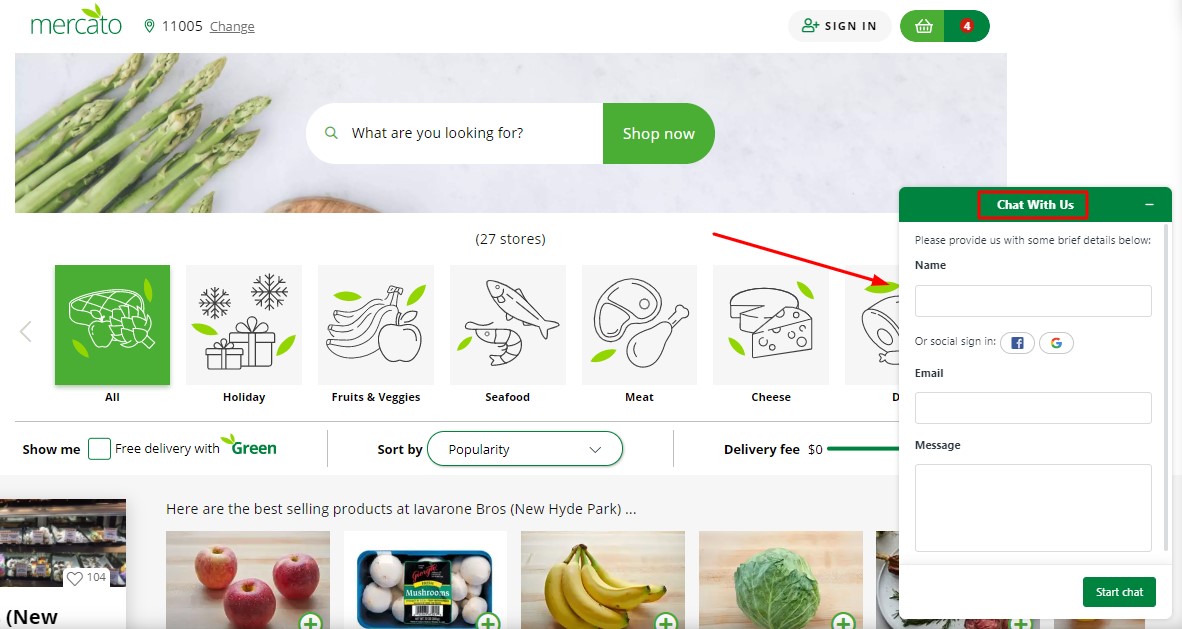 Customers don't have to wait in line for long while the next available agent attends to other clients.
It only takes seconds or even minutes to get feedback when customers inquire for some information from a business that implements AI technology in customer care.
3- Data Analytics Helps A Business To Know Its Customers
Mastering consumer behavior is key to learning what customers expect when they come to your business. A business can leverage data analytics to record the customer support desk's interaction with prospects and find solutions to customer dissatisfaction. To optimize customer experience, a business must integrate data analytics to customer acquisition and interaction strategy.
When a business has all the data about customers, like what products they like most and how frequently they visit the shop, it is easy to customize its services and make more loyal customers in a short period.
With data analytics, businesses can track customer trends and create brand loyalty. It enables the business to offer a qualitative view of the business. Most customers want to feel valued and appreciated by a brand, and through data analytics, any business can know what works best for a target market.
The customer journey is quite elaborate. Before a customer becomes loyal to a brand, they must create some emotional connection with the business. That said, a business needs to understand its touchpoints.
With data analytics, you can easily analyze how customers perceive your brand and improve to meet unique market preferences. It is easy developing a frictionless customer experience when you have accurate data to back up your strategies.
4- Data Encryption And Security Is Optimizing Purchases
Data encryption is a process of translating data into a different form so that only those with valid passwords or secret keys can read it. Since data privacy is becoming a major concern for every customer, most online businesses promise their customers the utmost privacy when visiting their website.
Today, most customers will first determine if your website has a valid SSL certificate before providing any personal information like credit card details and physical address.
According to a study, 44% of people don't use online payments when buying online because they are worried about their personal data.
The main objective of data encryption is to protect user information and ensure data confidentiality to every customer. Data privacy has become a major issue, and most companies are now employing the following to keep their customers' data safe and secure when shopping online:
Using file-level encryption to stop hackers from stealing data on transit.
Asking customers to create personal accounts (sign up) and use strong passwords when accessing their accounts.
Destroying sensitive data about customers before dumping it. Destroying sensitive information from customers after using it makes customers trust your brand for being transparent and credible.
Only ask customers for information that they believe is necessary for their marketing campaigns. For instance, some businesses will now ask their customers to sign up with Facebook or Gmail to ensure the information they obtain from the customer is safe and precise.
Setting a comprehensive and clear customer privacy policy in the business. Every business should set up a privacy policy and ensure every employee observes it.
Customers feel more comfortable with a brand that protects their private information. When you assure your customer's privacy, they become more loyal to your brand, and you can use that as a marketing tool to promote your business and increase sales over time.

Final Thoughts 
Any business needs to keep an up to date record of its inventory, customer service, transactions, social media interactions, and first-party data for effective planning.
Data is the most useful asset to any small business looking forward to leveraging customer experience. You can use data to customize your business and create the most fulfilling experience for your target customer.
When you know what your customers want, it is easy to customize your products and services to meet their unique tastes. With accurate customer services and inventory management data, you can easily plan your business and beat the competition by creating unique services for your target customers.