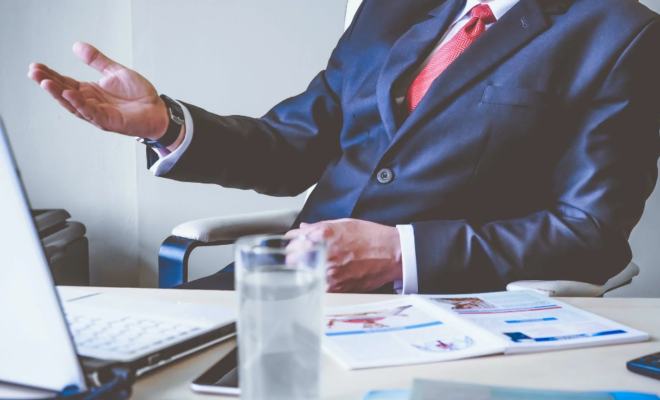 Business
How to Prepare for Your First Management Role? A Practical Guide For Ambitious Employees
By
|
Advancing your career and stepping into a management role for the first time can be incredibly exciting but also daunting at the same time. You set the tone for the other members of your team, and you are responsible for making key decisions. In addition, there are a number of new skills to learn and knowledge to acquire. So how do you ensure that your first management role is a success?
Check Out Training Options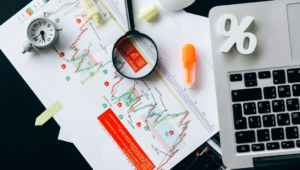 It can be difficult to navigate the new responsibilities that come with a management role. There are new tasks and expectations that you may not have encountered before. Taking these tasks on successfully requires a combination of management skills and business knowledge, although some of them can be picked up on the job. It is better to build a foundation that you can contribute to and tailor to the needs of the individual role.
Taking a course or undergoing some training prior to starting the role can put you in a better position. You can find courses from lots of different providers, such as the BCF Group. They have a huge number of management courses; for example, they have a first-line manager course. This course is designed to ease the transition into management and help those who are not experienced. It covers a huge range of topics that users will likely need in their new role, like effective communication, delegating, and planning to name a few.
Get Experience
Gaining experience can also be hugely advantageous before going into your first management role. Often you will have some leeway as you enter your first management role, but the learning curve can be incredibly steep, and you may be expected to grasp the basics within a very short time. Try to approach the role as enthusiastically as you can but don't push yourself too hard.
If you do not have any experience, then try to use others to your advantage; ask the managers who have been there longer than you for advice. You can learn an awful lot from your more senior colleagues; however, there may be some conflicting pieces of advice, and it is up to you to take this on board and find your own way to apply it. You may also wish to ask if you can spend your first couple of days shadowing other managers within the company so that you can better understand what they do day-to-day.
Understand the Role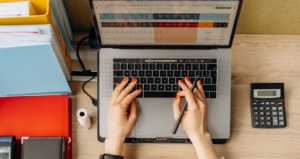 As you start your new role, you should ask for clarification from your manager and even your subordinates on what they are expecting from you. For example, what are your daily responsibilities, are there tasks that you should delegate, and tasks that you should undertake? How much overseeing do your subordinates need? You need to be clear on what is expected from you so that you can be sure to meet and exceed those expectations.
When you start the role, ask for a detailed job spec so that you have something to refer back to so that you can make sure that you aren't missing anything and that you are taking care of everything that you are meant to. In addition, schedule regular discussions with your team and your manager so that you can better track your progress and ensure that you are on top of all of your responsibilities.
Think About The Skills You Need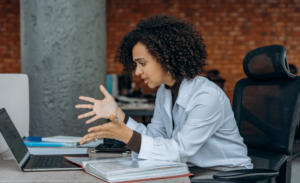 The job spec can also help to give you an idea of what skills you will need to ensure the guide to success in this role. From the list, you can begin to identify the skills that you will need. They could be soft skills like communication skills, including listening, story-telling, and presentation skills. Or they could be more specific such as IT proficiency or creating staff schedules.
As you progress further, these skills become even more important. Once you know what business skills you need to possess, you can begin to actively develop them, either alone or by taking a training course as mentioned above. Most of the time, these skills can be universally applied, and they can continue to be useful to you if you change roles or even career paths completely.
Develop Strategies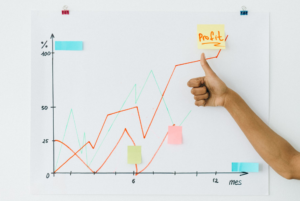 When moving into a management role, you need to be prepared to make critical decisions. You can no longer expect to be told what to do or which course of action is the best; that is now your job. Although, as a manager, you need to be ready with a solution almost as soon as the problem arises, coming up with innovative solutions at the drop of a hat can help you to make a lasting impression on your manager.
Try to pre-empt situations as much as you can and make contingency plans. Come up with a few strategies or methods that you can use to create solutions on the fly should you need to. Try to factor in the rest of the team and how your actions will affect them, think holistically to ensure that your team is always moving towards the organization's goals.
Get to Know Your Colleagues
Getting to know your colleagues is a must. Remember, you will be representing the rest of your team to more senior leadership. Therefore, it is important to make sure that you know each and every person, the work that they do, and their strengths and weakness. This makes the team feel supported, but it also shows senior leadership that you are taking your role seriously.
You should also try to get to know your other colleagues too. Build up a rapport with them, and then if you need to ask for help further down the line, they might be much more inclined to do so. Your team needs support as much as you do, and so by getting to know your colleagues, you are widening your resource pool.
In Conclusion
Moving on to management tips can be nerve-wracking; however, you would not have been hired or asked to do the role if your managers didn't believe that you could do it. It can be a big undertaking, but it also marks a huge step in your career progression, and that's no mean feat. Again, preparation is key; if you are well prepared for the role, things will go smoothly.