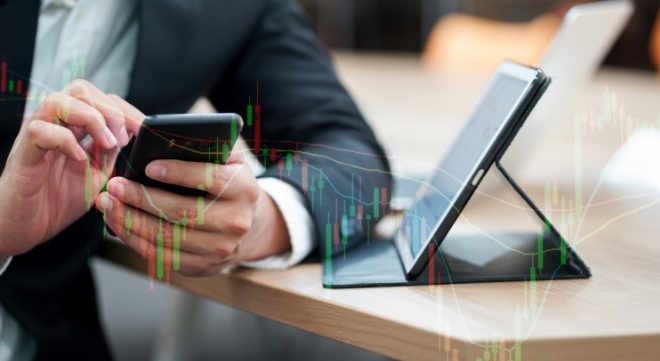 Business
PrimeXBT And Covesting Yield Accounts: The Next Step In Continued B2B Partnership
By
|
You've probably seen the names recently making headlines: PrimeXBT and Covesting are launching new yield-generating accounts, new COV token integration, and even more updates to Covesting copy trading and the PrimeXBT platform itself are coming.
When these two brands come together, and each brings to the table what they do best, the finance industry is forever changed. The Covesting copy trading module has caught fire due to word of mouth, stories of the millions made, and the rapidly growing peer-to-peer community.
The latest tool, Covesting Yield Accounts, is yet another way these two companies continue to innovate in the continually evolving crypto space, not just staying ahead of trends but taking trending products like DeFi and making them even better.
Here's how the latest step in the continued B2B partnership between Covesting and PrimeXBT is yet another game-changer for crypto.

What Is PrimeXBT?
PrimeXBT is an award-winning CFD trading platform offering long and short positions on crypto-assets like Bitcoin, major and exotic forex currencies, popular stock indices, metals, oil, gas, and more. Clients of the platform rave about the attention to detail, the 24/7 customer service, and the fact that the platform has rarely experienced any downtime if any at all.
Built-in charting software from TradingView, the ability to buy BTC directly, and much more round out the feature set that traders have come to swear by. And all tools can be accessed via desktop, mobile, or a free smartphone app while on the go.
One of the most interesting differentiating factors that PrimeXBT has going for it is thanks to the ongoing partnership with European DLT software provider, Covesting.
What Is Covesting?
Covesting is a licensed DLT-services provider hailing from Europe who has helped PrimeXBT take a leadership position in a space that was once dominated by BitMEX.
Gone are the shady characters of those days, and only respected brands like PrimeXBT and Covesting are now leading the charge of the historic crypto market revolution. Covesting is the think tank that created the Covesting copy trading module and is pivotal to the development of Covesting Yield Accounts on PrimeXBT.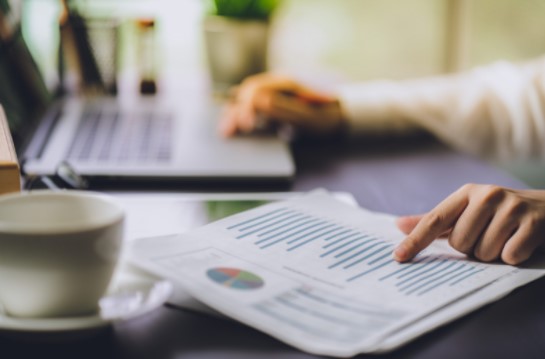 Covesting copy trading connects followers and strategy managers in an unprecedented way, where followers can earn a cut from the successful trades any strategy managers make. Traders and investors now have more avenues to access markets but don't have to invest all that time and effort into technical analysis and position or risk management.
How Did The Partnership Start?
Covesting made a decision to adopt its business model to focus on B2B relationships versus direct B2C services. Covesting also sought to take advantage of the long and short positions offered on PrimeXBT, which copy trading works best with.
Through a white label licensing agreement, PrimeXBT offers Covesting copy trading to its clients and allows them to utilize the potential of the COV utility token effectively. However, next on the two's agenda is the launch of Covesting Yield Accounts – making DeFi easy for all.

Introducing Covesting Yield Accounts
Covesting Yield Accounts are the latest tool from Covesting in cooperation with PrimeXBT. The new account system will live on PrimeXBT as a module next to Covesting copy trading, and both services will include COV token utility to give users more bang for their time and effort.
Much like Covesting copy trading allows traders to access fee discounts or an improvement in fee conditions, users of PrimeXBT can also now stake COV tokens to activate even more features.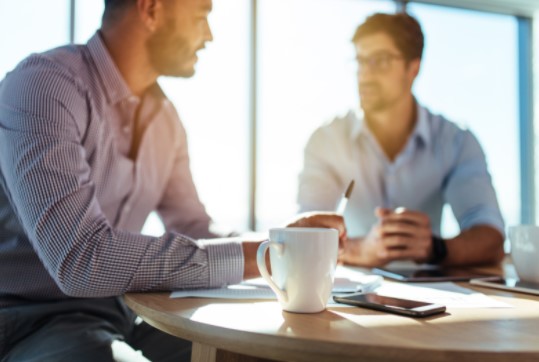 The more COV tokens staked, the higher the APY boost for Covesting Yield Accounts at up to 2x. Joining a rapidly growing waitlist on PrimeXBT also adds another 1% to any APY boost for the most loyal platform users.
Covesting Yield Accounts let users simply and quickly access the most popular DeFi protocols, all without the need for advanced technical expertise or tons of time spent. Just click Covesting, and enjoy an easy and streamlined experience from there – something both companies involved are known for.
Covesting Yield Accounts arrive in Q3 2021, but users can begin staking COV as early as May 2021 to start unlocking benefits immediately and to be prepared for when Covesting Yield Accounts launch later this year. Check out the Covesting blog for more details on Covesting Yield Accounts, COV token staking, Covesting copy trading, and much more.