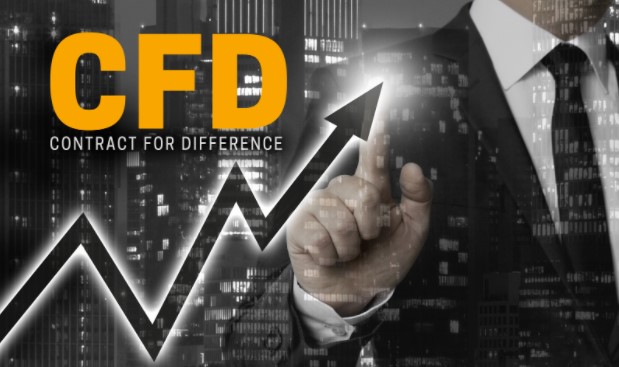 Trading strategies
CFD trading tips for beginners
By
|
Contracts for Differences (CFD) are super popular among retail traders online and for good reasons.  With a CFD, it becomes easy to gain exposure to an underlying asset or instrument without actually owning it or short-selling it. You can even profit from movements things such as indices (indexes).
Chose the right broker
CFD trading is typically associated with low trading costs. Some brokers charge a small fee when you open and close positions, while others make money from the spread instead. Regardless, it is always a good idea to compare brokers to make sure you get a deal that is suitable for your particular CFD trading strategy. You don´t want your bankroll to have puttered away on broker costs.

Use leverage sensibly
Brokers that offer CFD trading usually also offer leverage. This means that if you come up with a certain fraction of the money required for a trade, they will lend you the rest.
Being able to do trades with borrowed money is of course appealing to small-scale hobby traders with a tiny bankroll. You need to be careful though and use leverage wisely. You are risking borrowed money and there is no such thing as a 100% safe trade. You have to pay the money back to your broker regardless of how the trade goes. There are a lot of horror stories out there about traders who lost much more money than they ever had in their trading account and then had to make huge sacrifices in their everyday budget to pay back. Never risk money you can not afford to lose, and especially not when it is money you don´t even have in the first place.
Start with a Demo Account
Understandably, you are eager to jump in make real-money profits from CFD trading, but we advise you to hold your horses and start out with a Demo Account instead. Many brokers and trading platforms will allow you to open a free Demo Account and do play-money CFD trading.
There are multiple advantages to his.
You will find out for free if you like the broker and platform. There are a lot of brokers and platforms available for CFD trading, so there is no point in staying with one that isn´t suitable for you and your preferences.
You will learn how the platform works and avoid costly beginner mistakes.
You can try out various CFD trading strategies and see how they work out.
You can play around with many different types of CFDs and underlying instruments without risking a penny of your own money.
You can try various tools and services that are included in the platform, such as tools, and services for technical analysis.
When a broker and platform allow you to make a Demo Account, they show that they have faith in their product and expect traders to like what they have to offer. They are not forcing you to make a real-money deposit before you are allowed to find out how things wo rk with them.

Find your preferred methods for learning
We all have our preferred methods for absorbing information; methods where the info simply seem to fall into place better.
Fortunately, a wide range of options is available when it is time for you to learn more about CFD trading, the underlying instruments, and the market in general. Instead of forcing yourself to tough it out with a method, you don´t particularly like, try to find one or more methods and teachers that you do like.
Here are a few suggestions:
E-books & PFD:s
E-books/PFD:s with exercise material
Videos (e.g. on YouTube and on your trading platform of choice)
Doing copy-trading (with real-money or play-money) and paying close attention to the actions and strategies of the traders you are copying.
News sources focused on market-relevant news
Pre-packaged courses
Blogs
Podcasts
Vlogs
Trading forums