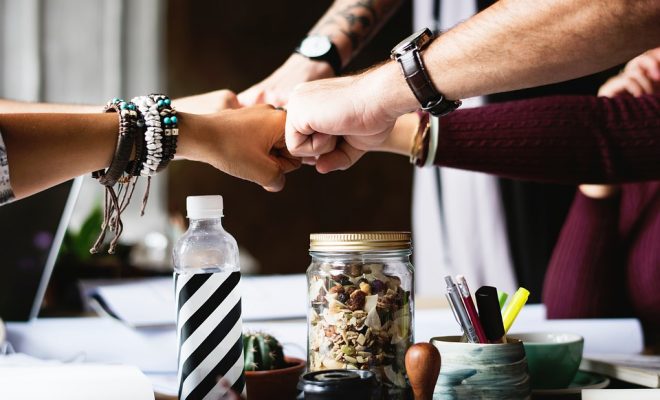 Business Tips
How do Effective Team Collaborations enhance the Gig Economy?
By
|
The first thing that a project manager would want is to have the best minds work in the right places, and on time. Given that time is of the essence here, having the right people from the start not only lets your team maintain optimal productivity scales but also sees to it that your projects finish within the stipulated deadline. On this note, profiling your resources by their contracts and competencies alike lets you account for your enterprise's current workforce strength scientifically.
Despite the emphasis placed on employee satisfaction, the benefits of team collaboration in company projects is greatly underestimated. After all, at the end of the day, nothing moves ahead without the right know-how and experiential confidence of what needs to be done. If your staff slog in multiple siloed blocks, they risk missing how tasks were sequenced and prioritized.
Moreover, work gets redone unnecessarily without knowing what was or wasn't critical. When it comes to managing your resources effectively, the first step is to reduce time and effort investments by preventing inexperienced staff from working on tasks that are alien to them. A more efficient process would have involved your teams knowing who to approach for issue resolution so that they knew what they were up against from the very beginning. While a visually effective tool to manage your resources sounds like an obvious solution, let's explore more ways –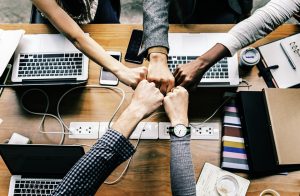 What lets you leverage true potential on team collaborations?
For business-critical initiatives, bodies of work spilling over is unavoidable. Your staff in that case should be able to leverage an extra pair of hands or support from other teams that possess different competencies to the skills set they own. It's imperative then, that team morale is kept high while encouraging free-flowing communication between members in a project team. The sooner they're aware help is at hand and know who to get it from, the quicker they are at grasping the essentials. Moreover, this way, your internal processes become transparent and effective over time.
So here are 5 tips to let you leverage as well as extend your team's abilities:
Knock the Walls Down
The first step to cost-efficiency is to onboard the right mix and quantity of resourcing contracts. This lets you staff your projects with people whose contracts allow them to pace their work while adding value to tasks. This way, no project is starved of the right resources in terms of the skills, irrespective of the task's complexity or time-intensivity. For example, for a company branding video, freelancing voice artists and internal content writers can work in tandem to get your script and recording ready, instead of having to actually hire a dedicated video team. If any edits are made to the script, your team can reach out to the gig hires immediately to re-record till the finished product matches the expectations outlined.
Diversify Secondary Knowledge Areas
In a rapidly evolving business landscape, agility makes its way into roles as well. Setting titles in stone doesn't bring secondary knowledge out in the open. While skill-matches in work where your staff's primary area of expertise is critical, it's just as important to give them opportunities to diversify secondary bodies of knowledge onto multidisciplinary projects.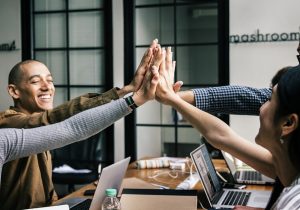 Not only does it let them add value and support their colleagues by speeding pipelined tasks but also lets them pass their learnings onto junior staff who're looking for guidance on which department they'd fit in best in the long run.
Standardize Communication Methods
Teams that are ready, able and willing to talk to one another are often the most effective ones. While a dedicated software with channels that let your teams reach out to each other instantly is crucial for success while working remotely, organizing routine facetime is yet another key to knowing how your team members'  thought processes, that together contribute towards holistic collaboration. Appoint a trusted member to organize and initiate group and one-to-one sessions for existing teams such that individual members can freely broach any topic and make their professional concerns heard.
Include new full-time staff and temporary hires alike on icebreaker sessions so that departmental teams get acquainted with one another right from Day 1. Encourage them to give their input on their preferred choice  of communicating. Standardizing this lets your team instantly access people who have the time and information to answers the question.
Include Lessons learned in Future Knowledge Transfers
Hearing what your teams have to say about a particular project is a core part of the lessons learned because it documents their achievements and challenges alike. Having a knowledge transfer that incorporates lessons from previous projects lets your future teams go through what the list of action items, challenges encountered and escalation routes explored. This lets them minimize rework and commence a new project with a complete idea of what lies ahead.
This way, even if employees leave  and are no longer associated with your firm, their learnings still get integrated in the right places.
Build on Cultural Inclusivity
And finally, as your enterprise readies itself to explore new opportunities and penetrate an altogether different market, it's important to encourage unity in diversity. On an international scale, your internal processes can vary per location, so it's worth remembering that teams scattered globally prioritize Business As Usual activities differ widely, too.
Cultural inclusivity lets you onboard teams who can fill you in on what drives consumer behavior at their home base, given that they're familiar with different trends. You can consequently get market-ready as well as mobilize your teams to communicate their research to you in real-time.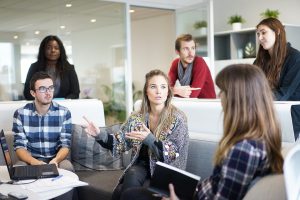 As a part of your employee engagement drive, respect and celebrate where your employee comes from. Organize team building activities that factor in personal interests outside of work. Building your company's corporate culture not only introduces a healthy work-life balance but also keeps them motivated to maintain their performance levels at work.
We've just seen how having an account of your resource capacity in terms of skill based demand lets you staff your projects correctly and optimally. But on the other hand, remembering to include their true availability, billing worth, location and professional interests lets you go the extra mile when it comes to ensuring your employees' well-being is taken into consideration. After all, they're the backbone to the gig economy!
Let us know when you intend to use these 5 tips to get better acquainted with your team!
Author Bio:
Aakash Gupta heads the Business Consulting wing at Saviom Software. He has several publications in enterprise resource management, workforce planning and project portfolio management to his credit. To know more, click here.