Business
6 Things to Consider When Buying Land for a Property Development Project
Property development can be a lucrative venture but buying the right plot of land is critical to your success. Whether you're an experienced developer or a budding entrepreneur, you'll want to ensure that the land you purchase enables you to make maximum returns. To get started, take a look at these six things to consider when buying land for a property development project:
6 Things to Consider When Buying Land for a Property Development Project
1. Location
When it comes to property, location really is everything. If you're building a residential development, for example, you'll want to choose a site that's close to local amenities, such as good schools and shopping facilities. Alternatively, commercial property developments can benefit from easy road and rail links, as well as space for car parking.
Location does have a significant impact on the cost of land acquisition, but the site of your development will affect its subsequent value. Houses in sought-after areas typically have a higher sale price, for example.
2. Environmental Impact
Before you can proceed with a property development project, you'll need to obtain the required planning permission. One factor that is taken into consideration when approving or denying planning permission applications is the environmental impact the development will have. If you want to build on land that is home to rare, protected species, for example, you might find that your application is swiftly denied.
By having relevant assessments carried out, you can determine the environmental impact of a proposed development and enhance your planning application accordingly. With a tree survey carried out by a professional tree surveyor, for example, you can evaluate the impact your development will have on trees and vegetation and modify your plans accordingly.
Working with experienced tree surveyors, like Arbtech, gives you access to the expertise and specialist skills required to undertake this type of survey. With a 98% success rate in planning and more than 10 years of experience, Arbtech can provide the professional service required prior to any new property development project.
3. Roads and Site Access
Once you've found a suitable plot of land and confirmed that it's viable to build your proposed development on it, you'll need to ensure that it will be accessible. Many parcels of land do not have roads leading to and from the site, for example, so constructing these highways could be one of your first tasks.
However, you should never assume that you'll be able to obtain approval from the Highways Authority or other organisations to build roads. Even if you won't be able to access your site without constructing new highways, it's vital to check whether a right of way will be granted and that construction proposals are approved.
4. Planning Permission
Having environmental surveys carried out on the land will help you to submit a successful planning application but there are many other factors to consider. For developers, outline planning consent can be an effective way to ascertain whether the size and scope of your proposed development is likely to be accepted but you won't be able to start work until 'reserved matters' are resolved, and full planning permission is granted.
Although some land is sold with planning permission, you'll usually pay more for a plot of land that comes with permission to build a development. Furthermore, you'll need to check the documentation carefully to ensure that the planning permission already obtained will cover your proposed development plans.
It's not unusual for development projects to run into problems when it comes to obtaining planning permission and these can usually be resolved by modifying your proposals. However, this can affect the final outcome of the project and may delay work commencing, so bear this in mind when you're submitting an application.
5. Drains and Sewers
When property developers install sewers on a site, the relevant water company will usually maintain the facilities, providing they meet a particular standard. Due to this, you'll want to work with the local water board to ensure that your proposals meet their requirements. Similarly, the drains that connect your development to the main drainage infrastructure may need to meet specific standards set out by local authorities and/or service providers.
Drainage or sewerage issues can have a disastrous impact on property developments, particularly if they aren't identified and mitigated at an early stage. Discovering that your site is on a floodplain partway through development could cause significant problems, for example. Due to this, extensive site analysis should be undertaken so that potential issues can be identified and resolved quickly.
6. Cost
The cost of land can vary depending on how the market is performing but the location of the land, along with any planning permission or the likelihood of planning permission being accepted, can also affect the sale price. Additionally, a site which already has access and drainage might be valued more highly than a similar site without these amenities.
As well as doing your research to determine what a fair price is, you'll need to ensure that you have funding in place to facilitate a purchase. Whether you're taking out a personal loan, working with investors or using your own savings, make sure you have access to the financing you need so that you don't miss out when you find a plot of land that's perfect for your upcoming development.
Can Anyone Become a Property Developer?
Developing property can allow you to generate impressive returns but it takes time and experience to learn how to capitalise on the market. Although anyone can become a property developer, you'll want to undertake extensive research before you decide to commission your own development.
Of course, developers rarely handle every aspect of a project themselves. Instead, they rely on a network of professional to assist them. From architects and designers to engineers, land surveyors and builders, there is a vast industry that enables property developers to achieve their objectives.
By tapping into this, making good contacts and access the professional services you require, you can overcome potential obstacles and increase the likelihood of building a successful and lucrative development.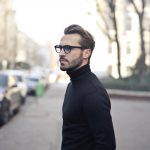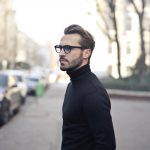 Latest posts by Ryan Bradman (see all)