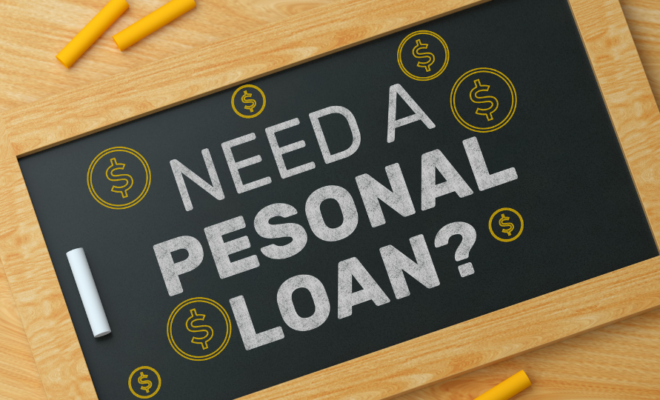 Business
401(k) Vs Personal Loans – What to Choose?
By
|
What is the best lending solution to suit your money needs? While you may be thinking about whether it's a savvy solution to take out a personal loan or choose a 401(k) loan instead, it's wise to take some time and review each option. Every borrowing solution has benefits and drawbacks. If you understand what these options mean, evaluate their pros and cons, and realize your current situation, you will be able to make a smart financial decision tailored to your needs.
What Is 401(k) Loan?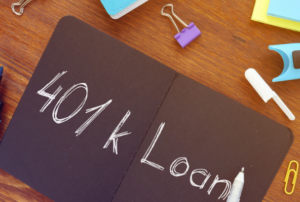 What does it mean? A 401(k) is a retirement savings plan that is meant to help an employee build their nest egg for the golden years. An employee usually opens their 401(k) account so that they set up paycheck deductions while the employer will deduct those amounts each pay period. Sometimes, the employer may also provide a company match and make contributions to the employee's 401(k) account together with the amount this person contributes. In other words, you may even obtain "free" money for investing in your retirement plan.
Let's cover the 401(k) loan rules. While you may set your own rules to how much you want to invest in this fund each month, your employer may also make contributions to this account. Consumers are allowed to borrow money from their retirement fund. But the loan rules and the 401(k) loan repayment terms differ so it pays to be careful and check if you can actually borrow funds at all. Some people prefer instant cash apps (like Brigit or Earnin apps) if they don't have enough on their retirement fund to borrow.
Why Choose a 401(k) Loan?
There are many benefits of choosing this borrowing solution. Consumers with a less-than-stellar credit score or issues with their credit history prefer this option as there are no credit cards and no lenders. You mainly deal with yourself and borrow your own cash. Half of the consumer's account balance or up to $50,000 may be borrowers from the retirement plan. Here are more advantages of a self-employed 401(k) loan:
Fast Approval. This is a great advantage as there are no credit inquiries. You don't have to deal with creditors to evaluate your creditworthiness or conduct a credit check to see if you qualify. As a result, the processing time decreases and you have a chance to obtain the necessary financing faster.
No interest. Another important benefit is that you don't have to deal with high-interest rates. All the interest you pay on this loan does back to your retirement account. In other words, you pay no interest at all.
Credit Score Isn't Affected. This is a great benefit for low credit holders and those who can't qualify for regular loans. This loan won't be reported to any credit reporting agencies so your credit won't be affected.
Can You Get a Personal 401(k)?
Do you consider using your 401(k) instead of credit cards or personal loans? While there won't be any interest rates as you mainly borrow from yourself, this option comes with a significant downside. Your retirement fund will not only decrease but you will also have to pay penalty fees for taking out this cash. Are you sure you will be able to return the funds? According to the IRS, when a person withdraws from their 401(k) before the age of 59 ½, he or she will have to pay a penalty of 10% together with the income tax on the distribution. Are 401(k) loan repayments taxable? Any funds taken from this account are tax-exempt provided that you repay the money on time.
What Is a Personal Loan?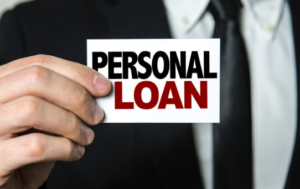 This is another popular lending solution. Personal loans are usually unsecured if the borrower doesn't want to back it up with collateral (valuable assets such as the house or auto). You may obtain this loan from a local bank, a credit union, or utilize alternative creditors online. The funds can range from $5,000 to $50,000 depending on your needs. While credit unions and conventional banks offer lower interest rates they usually have a longer processing period. Alternative creditors offer a wider range of services with faster approval. The interest rates and repayment terms vary among lenders while the APR for a personal loan can be up to 36%. Borrowers may obtain the funds for a period of up to seven years. Personal loans bad credit holders may also get but the rates can be higher.
Why Choose a Personal Loan?
Many consumers choose to obtain this lending solution as it's unsecured. If you are afraid of losing your property you may easily qualify for an unsecured personal loan and face no risks. At the same time, if you decide to take out a 401(k) loan it will be secured. It is secured by the balance in your retirement savings account so you are borrowing from yourself. A personal loan may be more comfortable if you have less than $50,000 in your retirement fund and can't qualify for withdrawing money from it.
What Is the Benefit of Obtaining a Personal Loan?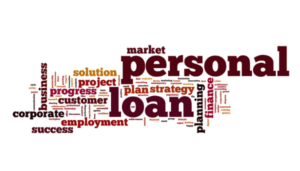 There are many advantages of choosing a personal loan to fund unforeseen expenses.
This solution presents no risks to the borrower. You don't back the debt up with collateral so you can't lose your property or valuable assets in case of non-payment. Your retirement savings remain stable.
Fixed Interest Rates. It may help you with budgeting as the rates for a personal loan are fixed. You need to pay the same amount each month.
Larger Amount to Borrow. If you choose instalment loans you will be able to borrow up to $100,000 for a set period. The costs and interest rates are reasonable while they are based on your creditworthiness and the loan amount. Besides, it's easier to repay the same sum each month in the form of small instalments.
401(k) Loan vs Personal Loan
Is it better to take out a personal loan or a 401(k) loan? This question may seem too strange for some people as these two lending options differ a lot. Thus, not many people weigh the differences or understand how to compare these solutions. Though you may borrow the money from your retirement fund without credit inquiries or interest rates, choosing a personal loan for covering unpredicted costs is always a better idea.
This way you don't decrease the number of your retirement investments but receive the necessary amount of cash to solve your temporary money disruptions at an affordable rate. Of course, you shouldn't have any problems with your credit history. If the borrower's credit rating is good enough to qualify for reasonable rates, the best idea is to apply for a personal loan.
Conclusion
You should review the pros and cons of each lending option to make your own smart decision. You need to be careful and responsible with any type of borrowing you select and repay the debt on time and in full. Each lending solution may be suitable for a particular situation.