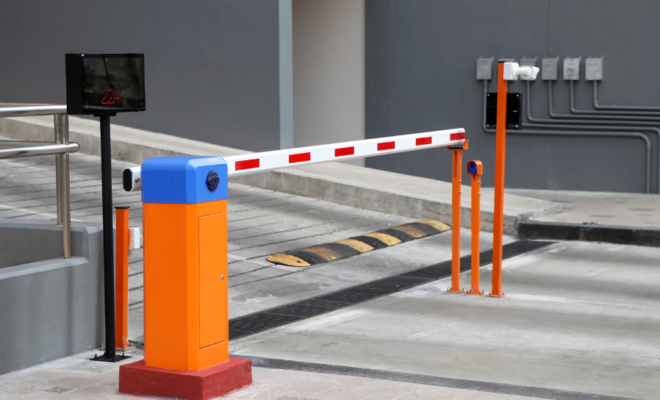 Technology
What Types of Parking Access Control Systems Exist?
By
|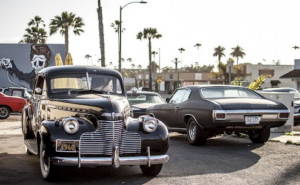 The world continues to house more people who own cars and live in population centres where wide-open spaces for parking are scarce. This adds to the demand for more parking lots, garages, etc.–which is why high-rise parking garages accommodating hundreds of vehicles are more and more common. Some smaller parking facilities still operate with human attendants. With the scarcity and expense of hired attendants, automated systems have become more attractive. This article explores various types of parking access control systems. Many automated systems use automatic number plate recognition (ANPR) cameras. Adaptive Recognition has led the industry in the development of this technology since 1991. Throughout the article, we'll often refer to their products as we consider efficient parking solutions.
Types of Parking Access Control Systems
1. Traditional (Manual) Parking Access Control Systems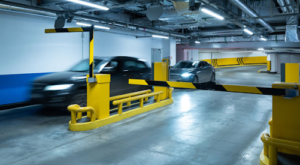 Before we detail the more tech-savvy solutions, it's best to look at more traditional solutions that may be obsolete but are still present. In these time-honoured manual systems, an attendant logs each car and usually issues a time-stamped card to the driver. When drivers leave, they present these cards to an attendant and pay for their time in the lot. In some temporary lots, specially set up for sports events or some other one-time events, drivers just pay a flat fee upon entering for leaving their cars in the lot during the event.
2. Automated Parking Access Control Systems
When it comes to automated parking and access control systems, we don't necessarily mean a solitary solution. In fact, these systems come in many shapes and forms. In this part of the article, we'll examine several types of parking access control systems that reduce or eliminate the need for human attendants. We'll consider:
RFID card activated systems
Systems activated by bumper or windshield stickers
ANPR (Automatic Number Plate Recognition) based parking access control systems.
These systems may have many different aspects, but deep down, their working principle is the same. This means that cardholders are logged when they enter and leave the facility, and they either pay upon exiting or are retroactively billed for their time. In such arrangements, the parker may be able to link a bank account or credit card to their account, so payment is deducted automatically.
In larger examples of any of these systems, there are often separate lanes for recurring users, allowing them quick access even when transient parkers may have to wait in long lines to enter the car park. It's also common for these facilities to reserve space for recurring drivers who may enter even when the lot or garage is otherwise full and closed to transients.
Is the parking area associated with a location where people buy tickets to attend an event, such as a sports arena, concert hall, etc.? In that case, the access can be controlled by a credential attached to the ticket attendants' purchase. With an ANPR-based system, the ticket purchaser simply enters their license plate number, and their identity is entered in a database so the camera reading their plate could recognize them as authorized when they enter the lot.
RFID Card-Based Systems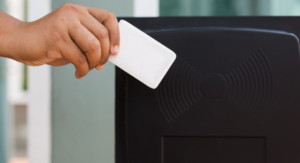 In these systems, an RFID card is issued to regular parking lot users. They usually pay a monthly fee or are authorized to park in the facility because they own a condo or rent space in a residential or commercial construction associated with the parking facility.
Systems Activated by Bumper or Windshield Stickers, Etc
In some parking access control systems, regular users are identified by stickers attached to bumpers, license plates, or windshields. These systems can detect the code when the car is within 7 or 8 meters (approx. 25 feet) of the reader. It's worth noting that except for the types of readers, these systems are virtually identical to the RFID card-based systems described previously.
Parking and Access Control Systems Using Plate-Reading Technology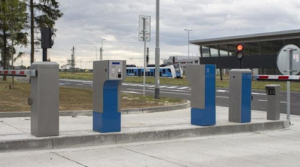 Systems employing ANPR cameras are the most flexible automated parking and access control systems. Since no unique stickers, cards, etc., must be carried or attached to the vehicle, these systems can identify transient users and recurring parkers alike. All the specifics of how different classes of vehicles are treated reside in the handling of the data acquired by the camera.
Pay-by-time users can be billed for the length of their parking stay. Contract vehicles or those authorized by attachment to other owned or rented spaces–office, residential, etc.–are recognized and admitted with no charge.
Types of Facilities Benefitting from Automated Systems
Public parking lots and garages are arguably the most common types of facilities to make efficient use of automated systems. However, there are other places and businesses that could benefit from using similar technology, most often the ANPR cameras. Here are a few examples where ANPR technology has already proven itself:
ZOFRI, a large business and commercial park in Chile with its complex vehicle and people access control system
Z-Energy, a gas station chain in New Zealand using pay-by-plate technology
Tivoli Hotels in Copenhagen, Denmark that attaches many guest services to the parking function
A landfill site in Wellington, New Zealand that has automated weight measurement and right payment arrangements.
To check out other license plate reading applications and related technologies, visit Adaptive Recognition's list of success stories.
Access to Parking Facilities by Disabled People
Most developed countries have implemented rules to allow for special arrangements to accommodate people who use wheelchairs or depend on other assistive devices. Parking garages and lots routinely reserve specially marked spaces near the entrances to the facilities for the disabled, and some offer special rates to those with disabilities, especially veterans. In certain instances, the provided spaces are extra wide to allow a van with a wheelchair lift in a side door to fit in.
ANPR systems can recognize vehicles driven by disabled people, especially when an allowlist is involved. As its name suggests, this virtual list containing the license plates of the vehicles of those with disabilities aids the system in recognizing their cars and automatically lets them in and out of the facility. If connected to a payment system, ANPR can even communicate to the exit gate to display the discounted fee or simply lift the barrier when the wheelchair driver leaves the parking lot/garage.
Large parking facilities are becoming commonplace in every city and even in some smaller towns. These facilities use various parking access control systems, including those that have implemented ANPR cameras. Operators can connect these cameras to any database or ancillary software to adapt to transient and contract parkers. Another benefit is that they require nothing special to be attached to the vehicle.
Adaptive Recognition has been a leader in the electronic ID niche since 1991. Their website is an excellent place to learn more and contact them to discuss your parking access control needs.