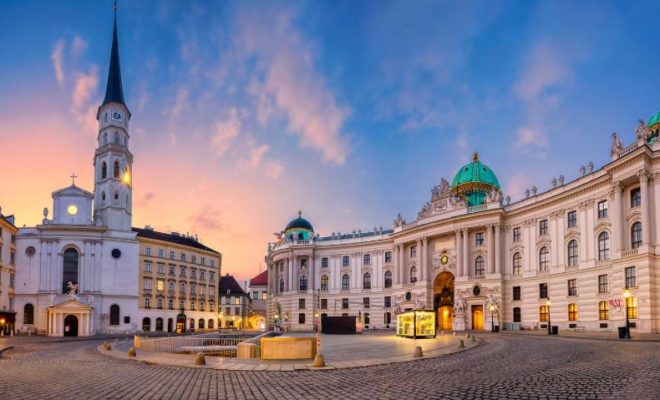 Travel
Why Austria Should Be Your Next European Holiday Destination?
By
|
Discover the Charm and Beauty of Austria, Europe's Hidden Gem
For travellers seeking an unforgettable European adventure, look no further than the enchanting country of Austria. With its stunning landscapes, vibrant cities, and rich cultural heritage, Austria offers a unique travel experience that caters to all tastes. Whether you're interested in exploring the picturesque countryside, delving into the heart of history, or seeking the perfect city break, Austria has it all. In this blog post, we'll explore why Austria should be at the top of your travel bucket list, specifically targeting our UK audience.
Why Austria Should Be Your Next European Holiday Destination?
1. City Breaks in Vienna
Immerse Yourself in Culture and History One of the main reasons to visit Austria is the opportunity to experience city breaks in Vienna, the country's capital and largest city. Often referred to as the "City of Music" due to its rich musical heritage, Vienna boasts an impressive array of historic sites, museums, and galleries.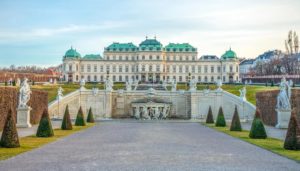 While in Vienna, don't miss the chance to visit Schönbrunn Palace, the former summer residence of the Habsburg emperors. Stroll through the palace gardens and marvel at the opulent architecture that is a testament to Austria's imperial past. For art enthusiasts, the Kunsthistorisches Museum houses an extensive collection of European masterpieces, while the Leopold Museum showcases works by Austrian artists such as Gustav Klimt and Egon Schiele.
Vienna is also famous for its coffeehouse culture, which dates back to the 17th century. Enjoy a cup of traditional Viennese coffee in one of the city's many historic coffeehouses, and indulge in a delicious slice of Sachertorte or apple strudel.
2. City Breaks in Austria
Salzburg, Graz, and Beyond Vienna may be the most well-known Austrian city, but there are plenty of other charming destinations for city breaks in Austria. Salzburg, the birthplace of Mozart, is a beautiful Baroque city with a fairytale-like old town. Explore the city's winding streets and visit the impressive Hohensalzburg Fortress, which offers stunning panoramic views.
Graz, Austria's second-largest city, is another fantastic destination for a city break. With its medieval old town and impressive baroque architecture, Graz has been designated a UNESCO World Heritage Site. Don't miss the chance to visit Schlossberg, a hilltop fortress that provides breathtaking views of the city.
3. The Great Outdoors
Austria's Natural Beauty If you're a nature lover, Austria's diverse landscapes will leave you spellbound. From the snow-capped peaks of the Austrian Alps to the lush, rolling hills of the countryside, there's no shortage of breathtaking scenery to explore.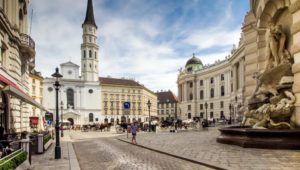 During the winter months, skiing and snowboarding enthusiasts can choose from over 400 ski resorts, including the world-famous St. Anton am Arlberg and Kitzbühel. In the warmer months, Austria's pristine lakes and picturesque valleys provide a perfect setting for hiking, cycling, and swimming. Visit Lake Wolfgang or Lake Neusiedl to experience Austria's natural beauty firsthand.
4. A Taste of Austria
Discovering the Country's Culinary Delights Austrian cuisine is another reason to make the country your next holiday destination. Influenced by the country's rich history and diverse cultural heritage, Austrian food is a delicious blend of traditional recipes and modern flavours.
Indulge in hearty dishes such as Wiener Schnitzel, Tafelspitz, and goulash, or sample regional delicacies like Styrian fried chicken and Tyrolean dumplings. And don't forget about Austria's famed desserts, including Apfelstrudel, Kaiserschmarrn, and the iconic Sachertorte.
5. A Festive Wonderland
Austria's Christmas Markets If you're planning a winter holiday, Austria's Christmas markets are a must-see. The festive atmosphere, twinkling lights, and enticing aromas of mulled wine and roasted chestnuts create a magical experience. Vienna's Rathausplatz market is one of the most famous, with over 150 stalls offering unique handicrafts, food, and drinks. Other notable markets can be found in Salzburg, Innsbruck, and Graz. Time your visit to coincide with the Advent season to make the most of these festive events.
6. Accessible and Affordable
A Holiday Destination for All Budgets One of the best aspects of travelling to Austria is its accessibility and affordability, especially for our UK audience. With numerous direct flights from major UK airports to Vienna, Salzburg, and Innsbruck, getting to Austria has never been easier. Additionally, the country offers a range of accommodation options, from luxurious five-star hotels to budget friendly hostels and guesthouses.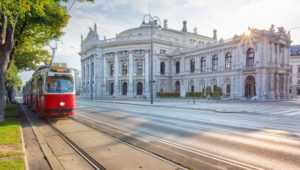 When it comes to exploring Austria, public transport is efficient and affordable, making it easy to travel between cities and towns. And with the euro as the local currency, UK travellers can easily plan and budget for their Austrian adventure.
7. Rich Cultural Events
Music, Theatre, and Film Festivals Austria's cultural calendar is packed with events that cater to various interests. Music lovers can attend the Salzburg Festival, which features world-class opera, theatre, and concerts. The Bregenz Festival is another major event, offering a unique experience with its floating stage on Lake Constance.
For film enthusiasts, the Viennale in Vienna is one of the oldest and most prestigious film festivals in Europe. Additionally, the country hosts numerous smaller festivals and events, showcasing local talent and traditions.
Conclusion
Austria is a truly captivating holiday destination that has something for everyone. With its diverse landscapes, rich history, cultural events, and tantalising cuisine, it's no wonder Austria is becoming an increasingly popular choice for travellers. So, if you're planning your next European adventure, don't hesitate to put Austria at the top of your list. We're confident that this charming country will leave you with unforgettable memories and a longing to return. If you want to know more about Austria, There are a lot of blogs which have tips for travellers.