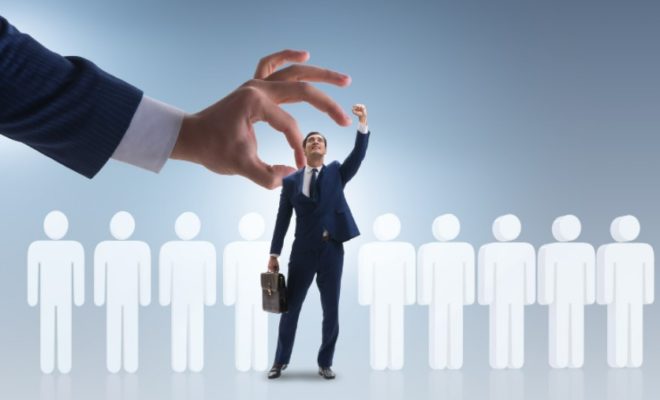 Home & Living
The Best Ways To Stand Out To Employers This Summer
By
|
We all know that the job market is competitive right now. UK businesses have faced a series of massive challenges over the last couple of years, and companies are taking a hard look at their budgets to see if they can weather the oncoming storm of the rising cost of living. That means that anyone who is looking for a job is going to have to work harder than ever to stand out and convince potential employers that they are worth taking a chance on.
If you are just starting a career, or if you are looking for a new job position, it can be so easy to feel like you are fighting an uphill battle. Simply taking a look at the news every morning is a recipe for pessimism. However, what you need to remember is that things are always changing out there, and that there are always things that you can do to stand out in a competitive field. There is so much out there that we have no control over, as we have all learned over the last two years. When it comes to making yourself the best possible candidate for employers in your chosen field, you need to find the things that you can control. Here are a few tips to help you to stand out to employers this summer.
How do you make yourself stand out to employers?
1. Learn About Your Chosen Sector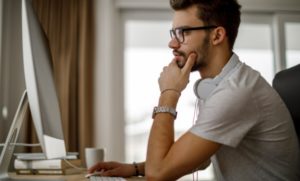 Knowing what kind of job you are looking for is a big part of the battle. Once you know where you are aiming towards, you can start getting to work. Something that everyone heading towards their first step on their career ladder needs to think about is looking for ways that you can give yourself as much advanced knowledge as possible. Look at the businesses and institutions in your chosen field and learn as much as you can about what they do, and where you might fit in. Look at their job vacancies, even if you are not in a position to apply for them yet. Look at the person's specifications and think about the skills and experience that they are asking for.
2. Find The Right Higher Education Course 
One of the best things that you can do to stand out to your potential employers is to have the right academic background. This can be easier said than done, especially if you are one of the many people who figures out what it is that they want to do exactly somewhere around the halfway point of their undergraduate degree. This is one of the main reasons why a postgraduate course like a master's is always a good idea.
The tricky part is finding the right course for you. There are a lot of different options out there, but what you want in a master's course is something that is going to give you the practical skills to succeed as well as a detailed understanding of the subject. For anyone looking to break into marketing, you will want to find a master's in marketing that breaks down the major changes that are occurring right now and gives you plenty of hands-on experience in turning concepts into reality. Anyone looking to gain a master's in marketing UK should look at the University of Stirling. Their Flying Start Leadership Programme will help you to develop your skills and your brand, making you stand out to any prospective employers. 
3. Work Experience Is Always A Good Idea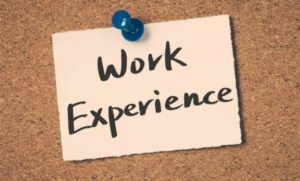 One of the most common issues for job seekers is that employers will often ask for a certain level of practical experience, which is not always easy to find. As a result, the chances are pretty good that you will need to look for internships or work experience opportunities. What you need to remember here is that these opportunities are often extremely competitive. This is a time when you should be emailing the places where you want to work and asking about any experience that they can offer. The answer may be no, but you are not going to lose anything by asking. One thing to note is to be aware of what your time is worth. If the internship is unpaid, make sure that there is a strict time frame and that it is going to be worth it.
4. Work On Your CV 
As the old saying goes, you only get one chance to make a first impression and your CV needs to stand out. The job market may be a little less frantic than it was in 2020 when thousands of people were applying for the same entry-level positions, but you are still going to have to bring your A-game to every application. Remember that CV expectations will vary from industry to industry, but the best approach is to keep things as clean as possible. Try to avoid going into too much detail where a simple bullet point would do and emphasise both your skills and achievements.
5. Get Your References Ready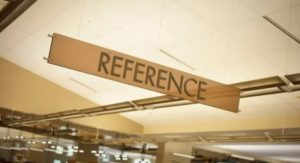 When the time comes to get your job application in, any references that you can provide could be the clincher. This is where any time spent volunteering or getting that work experience can really pay off. You should never be shy about asking people that you have worked with or tutors that have helped you to provide a reference. This is especially important when you are just getting started on the career ladder, so don't leave it until the last minute.
6. Practice Interview Questions 
Job interviews are always going to be nerve-wracking, but you can give yourself a boost ahead of time by preparing your answers to potential questions. You don't want to appear too glib, but you also don't want to be flailing for a response either. Think about your strengths and how you can best convey them in an interview setting. Factor in whether you want to work remotely as these jobs are getting more competitive, or whether you could stand out by being flexible. Remember to give yourself plenty of time beforehand (you don't want to be rushing five minutes before the interview starts!) and remember to breathe. Even if you don't land your first job, any interview practice is good practice.