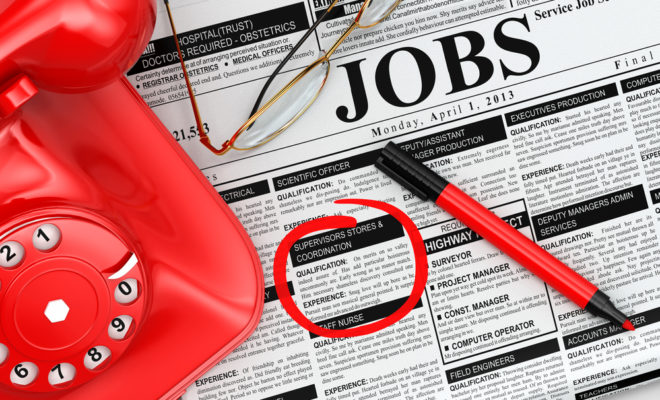 Business
Are you searching for a new Job? – Best New Job Ideas
By
|
Unemployment rates in the UK have been increasing as a result of the COVID-19 pandemic and the job market is becoming very competitive. Being able to offer skills and experience for roles where there are vacancies will help you to find employment and if you are thinking about a change of career, or are currently unemployed and looking for work, here are some new job ideas to consider:
1. Delivery Driver
According to Glassdoor, the job that is currently most in demand is delivery driver, with the pandemic changing people's shopping habits and more people are buying products online from companies such as Amazon, that then require to be delivered. Being a delivery driver can be a flexible option to be self-employed, working hours that you can fit around other commitments and rather than needing experience, a driving licence and vehicle are the main requirements.
2. Personal Assistant
There are also a good number of personal assistant roles that are currently available. This role requires skills such as good organization and time management, with knowledge of software programmes such as Microsoft. With lots of companies choosing to work from home now, being a virtual PA is also an option as there is high demand for this type of job. You can train to be a personal assistant by doing a short course that covers all of the key skills and job requirements.

3. Digital Marketing
Digital marketing is another type of role that has been growing in demand in recent years, as more companies are starting to see the commercial benefits of investing in their digital marketing channels. There are loads of different types of jobs in this field, such as content writing, graphic design, social media management and video producing and editing according to experts from a popular writing company Essay Tigers. If you are thinking about moving into this type of career, you can find numerous online courses that will help you to develop the required skills.
4. IT Support
With businesses now looking at remote working solutions, there is an even bigger reliance on technology and making sure staff working from home have the right support to help them with any IT issues. There are lots of different types of jobs in the IT sector, from handling support calls, to working on IT projects or fixing issues.
5. Administrator
When you have administration skills and experience, this opens up the opportunity to work in a range of different sectors, so it is a good type of job to go into for flexibility and progressing your career into other roles. To work in administration, it helps to have good Microsoft Office skills, such as Word, Excel and Powerpoint. You can take online courses to give yourself a headstart against other applicants for these types of roles.

6. Customer Service Advisor
If you have good telephone or verbal conversation skills, a telephone-based customer service advisor role could be perfect for you. Many of these types of roles are also home based now, so you can work from the comfort of your own home, working for companies such as banks, energy providers, charities and all kinds of organisations who have a department of customer service advisors.
When you are applying for roles, you should make sure that your CV includes all the skills and experience that can help you to get the edge over other applicants, as there are high volumes of applications for most vacancies at the moment. Taking a course that will provide you with the most up to date skills will also benefit you, so it is worth doing free and paid courses to improve your chances of getting an interview in a competitive job market.