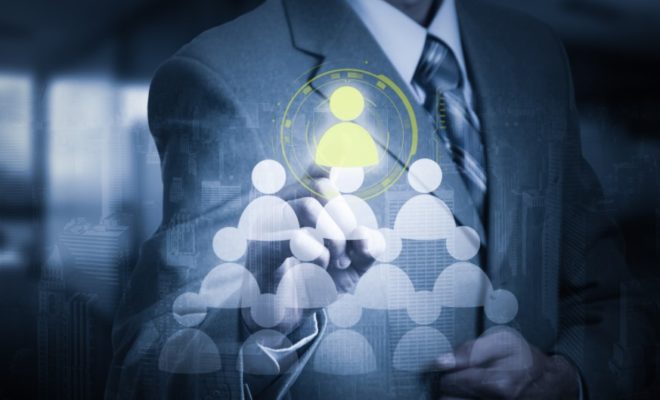 Business Tips
How to Get The Best Output from HR Systems?
By
|
Organizations need the human resources department to manage their people because people are in charge of almost all business operations. An efficient HR department is necessary for the rank and file to be made of excellent employees. This system means businesses require the right personnel and software products for HR to carry out their duties.
Managers aim to get all employee information collected in a centralized database. This form of database simplifies the process of accessing and reporting employee details by HR staff. To perform key functions, HR systems must have sufficient core modules.
The partnership between HR systems and Information Technology (IT) is known as the Human Resources Management System (HRMS) or Human Resource Information System (HRIS). And in this article, we discuss how a company might derive the best output from these tools.
Human Resource Management System Module
Hiring
Hiring Managers and HR personnel may use it to post ads and related documents on the internet. The hiring module may also monitor applicants and conduct preliminary filtering.
It may also include a feature that allows you to build talent pools from which you can search for suitable candidates as openings occur.

This is the module in the core HR structure that has adopted social media the most. Its integration with sites such as LinkedIn is becoming commonplace.
Onboarding
Onboarding is a process that helps new employees integrate into an organization. It also has a feature that guides workers through the enrollment process. When workers' lives change, benefits management features typically make it very easy for them to make changes.
HR system information database
A human resources management system keeps all employee details organized and available in a virtual filing cabinet. It may also help to minimize or even eliminate the need for paper-based employee files. It is the heart of an HR management system.
Performance management and training
Since almost every individual has competence gaps, performance improvement aids the resolution of many issues employees face. The HRM framework includes performance management, preparation, and growth. Its efficient framework also allows administrators to provide assistance to workers in need and recognize outstanding employees.
Benefits Management
You can reduce uncertainty and time-wasting by investing in a human resources system that includes benefits management. The benefits of open enrolment can often be stressful and time-taking.
The benefits management module may make the steps easier to follow and clarify policies that could confuse the employee. It also has a feature that guides workers through the enrolment process.
Time and Attendance
Along with payroll, this is probably the oldest human resource system automation. Biometric identifications are often used in modern times clocks to prevent "buddy punching." It communicates directly with the workforce management module, feeding it data from your accounting and payroll systems.

Self-service for employees
Employees may access the human resources system and modify the inaccurate information they inputted previously. It may also be simple to request time off, connect with co-workers and HR system experts, and display their schedule details.
Employee self-service is one of the most valuable and important aspects of human resources programs, and it is something that many businesses like or find appealing.
It also allows self-service portals more available in all locations and on every mobile device, the employee and manager's comfort, and timeliness.
Payroll system
An HRM system helps a company keep employee data integrated with payroll data, which can be very useful when making adjustments in wages, scheduling, and keeping track of time spent on tasks and other employee activities.
What to Look Out for When you Want the Best Output?
It's easy to hop on the HR systems bandwagon in your organization. Consider the following question: what are the latest HR issues you're dealing with, and how could they be resolved with effective software? Before purchasing an HR system, you need to consider what features your company requires the most and get one that meets those needs.
Effectiveness
The primary motivation for using software is to increase productivity when performing repetitive tasks. For any HR team, productivity is the most critical primary success metric, and software that is either incompatible or incapable of handling this is the worst thing that can happen.
 Compatibility Across Devices
A long-term HR system must provide workers with the capacity to use it on any computer they choose. With so many robust security mechanisms built into human resource management software, the software would easily adapt across platforms and provide convenience to employees.
To streamline all business operations, seamless integration is necessary, and cross-device compatibility is required to achieve this.
 
Statistical and Analytical Tool
When you upgrade to using an HRM system, all employee data is stored in a folder. Companies may use data from the system to understand and analyze important patterns.
If you're looking for human resource management software, make sure it has modules for converting data into statistical and predictive patterns. These graphs and statistics can make employee performance mapping easier and save a lot of time.
Email Management
Managing emails and ensuring good communication as an HR manager can be difficult, particularly in an organization with a complex hierarchical system. In this case, the HRIS program must provide an automated email management system that handles any missed deadlines without the need for human interaction.