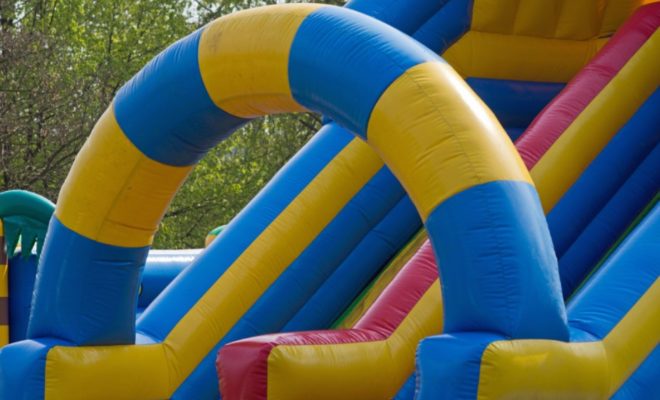 Business
Why Are Ready Steady Bounce Best for Bouncy Castle Hire?
By
|
When planning for that unforgettable birthday party for your child, a bouncing castle should be top of the list. Kids from the neighborhood and school all in your backyard singing happy birthday for your child. This is what a perfect birthday for your child is!
But, buying a bouncing castle to use for a day is expensive. However, that does not mean that your child's birthday plan is ruined. No! You can hire a bouncing castle from Ready Steady Bounce to keep the party going. Ready Steady Bounce is a bouncing castle hire company in London for that perfect party for your kids.

Bouncing Castles Benefits
Besides entertainment benefits, bouncing castles have other advantages, including;
Helps children exercise – As the children jump up and down, they burn extra calories, keeping obesity risk at bay.
Acts as a stress reliever – breaking from monotony is a good way for mental development. Losing ourselves to the fun at a bouncing castle helps us relieve all the stresses we might be having.
Helps in socialization – bouncing castles act as a great way to bring people together. When kids go to play in the castles, they meet new kids and make new friends. As a parent, you also get to meet new parents, and as you share about your kids, you connect and make new friends.
Below are reasons why you should consider hiring a bouncing castle from Ready Steady Bounce;
Variety of Bouncing Castles
When it comes to bouncing castles, different ages require different types of castles. This means different shapes, sizes, and heights. Ready Steady Bounce has different types of them to cater to you. We have both toddlers and adults bouncing castles. Bouncing castles are suitable for ages up to 14 years, while inflatables are best for adults.
Our bouncing castles range from disco domes, low height castles, bounce and slide, soft play, and mega slides. Small-sized backyard? Don't worry! We have all bouncing castle sizes to fit on any size of available space. Ready Steady Bounce is your one-stop-shop for all your bouncing castle party needs.

Readily Available
Having been in the business for a long time, we have many outlets all over London. We are located in every corner. Our main address is at Kensington, but we deliver all over London and surrounding counties. To keep our customers happy, we provide free delivery services to West London, South West London, and North West London areas. For other areas, we charge a small delivery fee. We shall set up the castle for you and pick it up later after the party.
Affordable Rates
We offer unbeatable and pocket-friendly rates. Buying a bouncing castle will cost you a fortune for something you will use occasionally. Our rates differ depending on the size and type of bouncing castle you want to hire. Our rates range between £90 and £240. For such a rate, you have a whole day of fun, jumping up and down.
Health and Safety
At Ready Steady Bounce, keeping our customers safe is our priority. We use certified inflatables that have passed PIPA tests. This ensures that they meet the European inflatable play equipment standards.
You don't need to worry about getting injured by the inflatables. Ready Steady Bounce castles are suitable for all ages. For children under five years, parents are advised to supervise their kids as they play.
Our installation staff is professional; they all have passed DBS checks and will always be in fully Ready Steady Bounce uniform. Our public liability insurance is valued at £5 million to cater for any damages and injuries.

Waterproof Bouncing Castles
Our bouncing castles are waterproof, and some have rain covers in case it rains. We understand that bouncing castles are placed outside for a perfect thrilling experience. As such, we have invested in water-resistant types. However, it is recommended that you prevent excess accumulation of water as it makes it slippery. A slippery castle poses a slip hazard that will cause injuries to you.
In Summary;
Buying a bouncing castle for a party will have you dig deep into your pockets. Ready Steady Bounce will let you hire bouncing castles at affordable rates. From disco domes, low height castles, bounce slide, to soft play, we have got you covered. Reach out to us for all your bouncing castle needs.