Business Ideas
Tips On Planning The Best End Of Year Work Party
By
|
Tips On Planning The Best End Of Year Work Party
 1. Start By Settling On A Date As Soon As Possible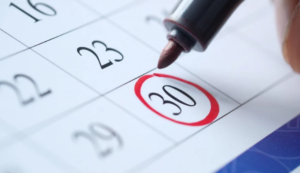 It's impossible to overemphasize this. Many organizations normally book their Christmas venue as early as August, given how quick people's timetables tend to fill up. You will find it increasingly hard to find the best venues as we go past early November. If you are working with a budget, you can make some savings if you settle on a mid-week party, instead of the more popular Friday and Saturday nights. Alternatively, you can consider scheduling your New Year event in January or February. While you won't get the same great festive feeling, you will make significant savings with this alternative approach. To ensure that your staff can still plan their holidays around your event, notify them of your chosen date as soon as possible. If their partners are invited, be sure to let them know. Reserve the date immediately, because you are allowed to announce the venue and time before you have settled on other factors.
2. Make The Night Special With A Theme – At No Added Expense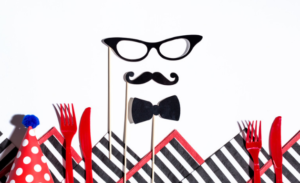 Playing dress-up is a great way to spice things up. You can greatly improve the festive atmosphere by having a theme that practically costs your organization nothing – other than a few affordable decorations. A theme also helps create a general feeling of excitement as people plan what to wear in the days leading up to the event. Having photos of your colleagues wearing some great costumes at the end of the night will be the icing on the cake! You will not only have some great pictures to stick on the office fridge for many years to come but can also use them to spice up your company's social media and publicity efforts. To get everyone involved, be sure to choose an original and exciting theme. "Naughty v nice", 80s neon and Hawaiian t-shirts have been repeated enough times, so steer clear of such old clichés. Your colleagues are bound to have some great ideas, so if you feel stuck, why not propose a vote? Have some nighttime fun with a few spinning lights up windmill wands. You can check out this list of exciting and fun Christmas party theme ideas if you need some added inspiration.
3. Capture Each Special Moment For Eternity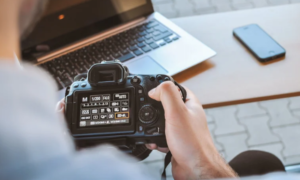 It can be hard for your guests to remember each and every special moment of the night when the party is going full throttle. As such, it is upon you to document each moment for eternity. You can do this in a hassle-free way with the help of a photo booth. Since they are easy to use, flattering – with great contrast lighting – and fun – thanks to the accessories, signs and masks they come with – photo booths are very popular. Users can request digital copies of their photos, in addition to getting instant print-outs. You can also consider hiring a trainee photographer, as an alternative. Get a couch, lighting and a backdrop to set up a photo corner that creates a more natural setting. With it, your guests can line up for voluntary photos. Instead of being caught unawares in an awkward pose, or a mouth full of food, people love photos when they actually think it's their idea to get them.
Pro Tip: When you distribute photos after the event, do so tactfully. Exercise some level of discretion and delete any embarrassing or awkward pictures, like a co-worker showing their underwear! Before posting any of the images on social media, be sure to get the green light from your staff. It's only right!
4. Get A Generous Amount Of Drinks, But Be Careful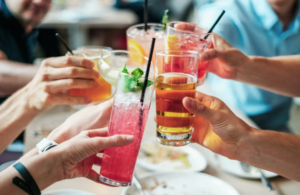 It is obvious that your workmates will be looking to enjoy some drinks as they relax and unwind during your planned work party. However, you need to observe some basic guidelines when it comes to serving huge amounts of alcohol, especially since you don't want to disappoint anyone.
1st Guideline: Make sure that you serve food with alcohol. Prepare for a disaster if you serve drinks on an empty stomach. You should provide snacks throughout the night if you are planning on serving an early dinner during the event.
2nd Guideline: Don't forget about your non-drinking guests! Don't make those who won't be drinking feel left out. For something more exciting and classier than a cordial or coca-cola, consider offering mocktails or virgin cocktails instead.
5. Have A Plan For The Next Morning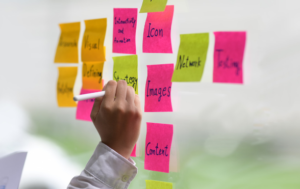 As previously mentioned, you can save money by planning a mid-week party. When it comes to venue bookings, you can save up to 60 percent of the cost with Monday, Tuesday and Wednesday bookings. You will be required to cut your staff some slack with regard to the next morning if you go with this option. Simply put, you should expect your colleagues to be a bit dull when coming to work. Since they will be getting out of bed with a face full of makeup and a sore head, they will be a little sluggish, at the very least. You can compensate for planning a party in the middle of the week and cut your colleagues a little slack by allowing them to come into work a bit late the morning after the party. You won't lose much especially if it doesn't impact your customers greatly. Allow your staff to sleep in and show that you care. You can even go a step further by making asking the entire company to work from home.
6. Invest In Some Entertainment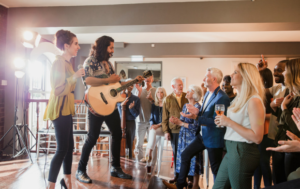 While this is an added cost, it can actually end up saving you some cash. There are fewer issues associated with excessive drinking of booze and lower spending at the bar in parties with professional entertainment. In addition to being a great distraction, great entertainment also gives your guests something to talk about. Socially awkward and quieter colleagues are also likely to feel more comfortable when there is great entertainment. People are less likely to drink as fast, and as much, when they are enthralled by the ventriloquist-hypnotist-hip-hop-beatbox-magician.  Your staff party will also be set apart from any other company party by your choice of entertainment. You should relish the opportunity to plan something that's different from the rest. Consider investing in an engaging like a comedian, local jazz band, great MC or dance crew, instead of a generic DJ – opting to use your own music selection – if you are cash strapped.
7. Remember To Appreciate Your Staff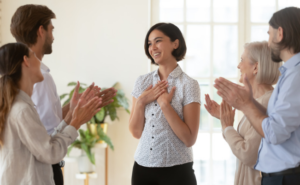 The main goal of holding an end of year work party for your staff is to appreciate them for all their hard work over the past year and get them excited about what lies ahead for the company, in addition to giving everyone the chance to relax and have fun. Even with all the bad dancing and drinking, this message should come across clearly. Speeches and awards should be included in night's planned events, preferably early in the evening. Use this opportunity to get your staff psyched up for the upcoming year, after thanking them for the effort over the past year. You can get your staff excited about the future and boost feelings of loyalty with a good speech. You can also make the evening really special by giving out small Christmas gifts. Note that you can achieve the desired effect with some affordable gifts. You can thank each staff member for their own contribution with a handwritten card which adds a unique personal touch to the entire exercise.