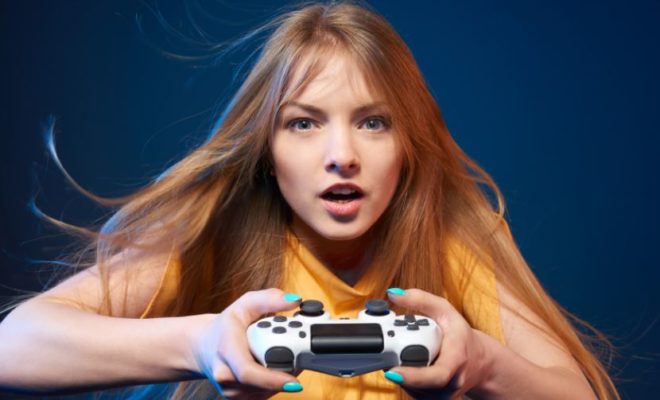 Technology
Final Fantasy XI – All you need to know
By
|
Also known as Final Fantasy XI Online, it was the eleventh installment of the Final Fantasy series, and it was also the first online game. It is an MMORPG and was released back in 2002 on Windows in Japan. Not only did the game offer crossplay between the Ps2 and Windows, but it was also the first MMORPG released for the Xbox 360. And a monthly subscription was needed to play the game.
Gameplay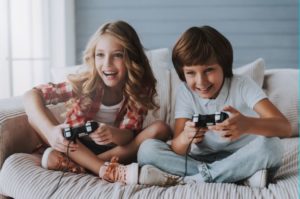 This adventure takes place in a world called Vana'diel, and after creating your character, you can now enter the world, and unlike other Final Fantasy games, cheapest deals for which you can find on Gamecamp key comparison site, enemies roam freely through the map, and you can choose to engage with them whenever you want. This was something that carried on to future games of the title.
The game interface can be customized to your liking, and the heads-up display of the game is a log window that contains all kinds of information, so being able to filter the type of information you want to be displayed in it, helps your log window become more direct. Using a mouse and keyboard makes it easier to access everything, as there are keyboard shortcuts that you can use.
Like many other games of the genre, you can choose to follow the main quest of the game, which also advances the story, but you can also accept and do side quests that have no connection to the main story but help with the immersion of the game. By completing quests, you will earn experience points, and will also make you level up your rank, which gives you access to new areas, more storylines, and different privileges. At the start of the game, you can only complete quests of your home nation, but after progressing through the story, you will be able to change alliances, which will give you access to even more quests. Completing quests will also reward you with fame, and as your fame grows, you will be able to get new interactions and quests with NPCs.
You will be rewarded with the in-game currency known as Gil, whenever you complete a quest, by defeating Beastmen and completing missions. But unlike other games of the series, the amount of Gil you earn is not a lot. Gil is the main currency of the game, and can be used to buy items from NPCs, and is also used in the Auction House where you can buy items from other players.
Sadly, Final Fantasy XI does not offer a lot of PvP content. Its main focus is PvE, and the only way to play against other players is through a competition activity called conflict. In the mode known as a ballista, you face off against other players by throwing Petras into a structure known as Rook, and the other one is called Brenner, and it is a capture the flag mode. As you can see, neither of these offers a true PvP experience.
Combat System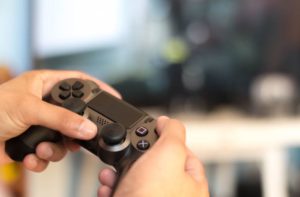 As mentioned previously, this game doesn't have random encounters, and you can select when to engage against enemies, or enemies can choose to attack you when seeing or hearing you. You must claim a monster by attacking it, and after engaging in combat, your whole party can attack it. The monster will focus its attack on the player that has more enmity, and you can use every type of attack to defeat your enemy, from physical abilities to spells, abilities, and items.
If you wish to earn more experience, you will need to aim to defeat more powerful enemies, but to do so by yourself might prove to be a challenge, so you need to team up with a party. To be able to defeat these enemies, it is important to form a balanced party, so you should always have a healer to keep your party alive, a tank to keep the rest of the team safe from the enemies attack, and a damage dealer so that you can defeat your enemy. A regular party consists of six members, and it can be expanded into an alliance, which allows you to combine three parties, meaning that you can team up with seventeen other players.
This game has its own kind of Limit Breaker skill, but they are instead called Weapon Skills. To be able to use them, you must fill your Tactical Points, also known as TP, and after accumulating a thousand points, you can unleash your skill. The maximum amount of points you can gather is three thousand, and more points mean more damage. When using these skills in succession with your party, you will create a skill chain. Skill chains do even more damage, and you can also use magic during a skill chain to create a Magic Burst.
Classes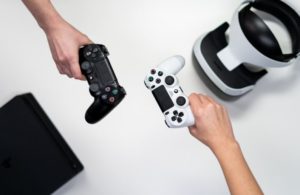 Also known as jobs in the Final Fantasy Universe, and overall there are twenty-two jobs that can be changed at any time in their house, or by speaking with a Nomad Moogle. When reaching level thirty, you will gain access to extra jobs. Each job has its unique traits and abilities, and also gives your character a specific role. Job traits are passive abilities that are permanently active, while abilities need to be activated to be used. There are also magic spells that can be used only by certain jobs, and they usually consume HP.
There is also something unique to Final Fantasy XI, called support job. Support jobs allow you to upgrade your abilities, traits, and spells from any other job. That allows you to merge jobs, something that was brand new.
Overall
Final Fantasy XI did a lot for the future of the franchise, and many mechanics it introduced carried on to other games. It also did a lot for online games, and it was even the first MMORPG released for the Xbox 360. If you decide to play the game right now, and you don't want to sit around and farm for FFXI Gil, as it might take a while since enemies don't drop a lot of it, you can use our services at eldorado. gg to buy them at the best price possible. Our site is a safe place for you to make these transactions, so feel free to check it out.