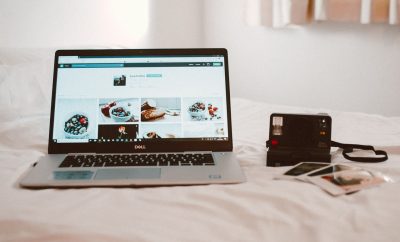 Online Marketing
15 Sites to Get FREE Images to Supercharge Your Content
By
|
We all have heard the old saying—"A picture speaks a thousand words".
Image plays a major role in all of your website's posts. If you look at each of HuffingtonPost or LifeHack's posts, you would find beautiful and attractive image attached to it. The reason? Images capture eyeballs faster than a headline (text).
And in any case, your readers would rather like any type of video or see 2-3 types of images over reading 2-3 long paragraphs. Even science supports that and tells you to images over content. Firstly, images are processed faster than text at an exponential rate. Moreover, more than 80% data transmitted to your brain is in the form of visuals.
But finding images is really a daunting task. Most of the impressive images you find over the internet is from stock image site for which you have to shell out a handsome amount of money to buy the rights over it.
But don't worry we have compiled a list of sites which offers free stock images without costing you a penny from scratch. Free doesn't mean that the quality is compromised, quality remains intact. These photos have been taken by real photographers.
Before we move forward, I must say that before using the images in your post, check the licenses associated with the post. And also, don't forget to credit the real owner of the image.
Creative Commons is one of the most widely used and known tools to find free images in the internet world. It searches for free images on several popular websites like Google Images, PixaBay, Flickr.
For better results, you can refine your searches by further settings like available for commercial purposes which you can edit. More than images, you can even look for free videos and illustrations over the web.
IM Free contains many top-quality and professional looking images for commercial purposes for free. You can various types of images from landscape to art to food to sports and many more.
The images have also been sourced from 3rd-party providers like Flickr. So before hitting the download button, do look for the licenses associated with it.
It is one of the most popular free-image provider service available over the internet. You can always rely on the service as it never fails to perform and rarely it disappoint you.
The site comprises of several top-quality images free of the cost coming under various categories. Ten new images are uploaded to the site every ten days, to ensure it has got a good frequency of uploading top-quality images. All the images are free, have no copy-rights and won't land you up in trouble.
It's a great service for providing free to use for public images with no-such copyrights as such. It's basically more of a repository where various authors of the site upload high-quality images which are free at the same time.
The site is quite simple to use and with its search feature, you can easily find the type of image you are looking for.
Pixabay has been in this industry from a long name and is quite a reputed and well-known service. It features great-looking images which are free of restrictions and you can easily attach it to your posts.
You can even edit and modify the images present over Pixabay to your needs.
It's a service which is designed specially to help bloggers find free images for their posts. The site is simple and quite easy to use. And with the search service, you can instantly get up to the photo you want in a matter of seconds.
There's a drawback though, most of the images present over the website are from amateurs, so it does lack a certain degree of professionalism. But at most times, it gets your task done.
It's a really cool service which offers high-quality vintage pictures for your website. It usually features work of the professional photographers, so the quality of the images is ensured. But, most of the images are usually of the outdoors. They have got a really helpful search facility, and you can even search by for images by colour in it.
Gratisography is one of the very few sites which provides quirky, humorous and high-resolution images at the same time. If you want to spice your blog post up with some humour, Gratisography will provide you with the perfect set of images to do so.
All the images present over are free from any type of restrictions and you can use it for both personal and commercial uses. But, it has got a con—as it hasn't got any type of search function. You have to scroll down and up every time.
9. Raumrot
Raumrot has got a wide range of high-resolution images which you can use for your blog posts, assignment or any type of other work too. All the images are free and they especially hand-pick certain images only (which are obviously the best-looking ones).
It is one of the recent services which never fails to deliver a great performance. The site contains dashing-cool images from which your eyes won't get off easy. Due to its dedication to Creative Commons, every picture is free out there. You can register yourself as a user in the website and receive 7 high-quality pictures every week in the form of mail.
If you are running a food blog, then this might turn out as the right service for you. It contains many delicious-looking images (I already can't stop staring at the images!) which will easily attract tons of users for you. It contains photos of almost every type of edible stuff out there! They upload more than 5 images per week so that you don't run out of images.
If you want some old (very-old) picture which dates back to the previous century, then New Old Stock is the guy for you. It has got over several classy-looking classic pictures free of any type of restrictions of usage. These images have been sourced from public domains and always belonged to the public domains, so there's no harm in using the images.
PicJumbo features several incredible pictures taken by professional photographers of subjects from flora and fauna to automobiles and lot more.
These images have great-quality but there is some sort of restriction imposed on its usage. To enjoy a restriction-free usage, you have to buy the premium plan which doesn't create a hole in your pocket.
Unlike all the other services, Amazing Patter Library only offers images of various patterns and projects, which you can use for various things like for your assignments to start off with. They have got over a wide-variety of beautiful-looking patterns which is free and gets the download in a matter of seconds.
I admit that this one really doesn't have a cool or simple name; in fact has got a very non-mainstream one.
All the images featured in the website look fresh and crispy. After you sign up as a user in their website, you get a pack full of high-resolution images suitable to use in a various type of blog posts and assignments.
Also, after you sign up to their email list, you will get curated photos delivered fresh to your inbox every month.
Final Words.
These are some of the creative websites which you can use to get FREE images for your blog posts. If you are interested to find more, click here to get more FREE stock images.